Are you a proud Tesla owner wondering how to add apps to your beloved vehicle? Look nowhere else! We'll give you a brief walkthrough of installing applications to your Tesla in this post. Let's get going and learn how to add apps to Tesla.
Ensure an internet connection, access the main menu, pick "App Launcher" or "Applications," choose the required app, hit "Install" or "Add," and then wait for the program to install before accessing it from the main menu. Continue reading for more information. 
The Tesla infotainment system is a fantastic feature in Tesla cars that offers many extraordinary capabilities. It's like a high-tech entertainment center for your car! You can control music, navigation, climate settings, and games. It's designed to make your driving experience fun and convenient. In this article, let's learn more about how to add apps to Tesla. 
See Also: Ford CarPlay Not Working? X Solutions To Get It Running Again
The Evolution of Tesla's Infotainment System
The Tesla infotainment system has dramatically changed, improving with each update. When Tesla first introduced their cars, the infotainment system was essential. It had a simple touchscreen and offered basic features like music and navigation.
But as time passed, Tesla paid attention to consumer criticism and made changes. They improved the system's usability and introduced additional functionality. The touchscreen has grown and become more sensitive, making it more straightforward to use various features.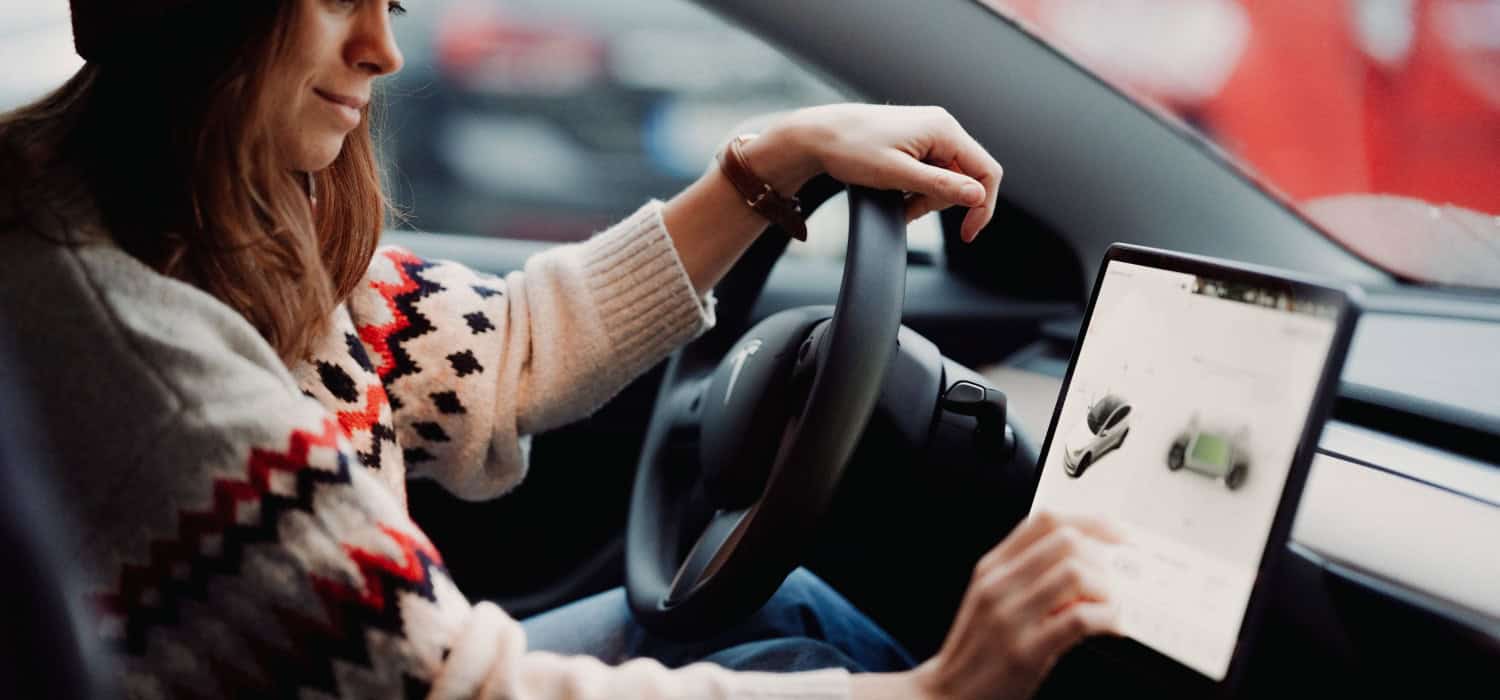 Over-the-air software upgrades were one significant update. Accordingly, Tesla can remotely update your vehicle exactly like a smartphone. These upgrades have significantly improved the infotainment system, introducing new features, fixing issues, and enhancing speed.
Additionally, Tesla has increased the functionality of its infotainment system. You can now do a lot more than manage the audio and navigation. You can surf the internet, play games, view videos, and connect to your preferred streaming services. It's like driving around with a little entertainment center!
In general, Tesla's infotainment system has advanced significantly. It has developed into a complex platform with a wide range of features from a simple design. With each upgrade, the driving experience has become more pleasurable and practical due to Tesla pushing the limits of their car's capabilities. Let us now know more about how to add apps to Tesla.
See Also: 8 Car Customization Apps To Make Your Car Awesome!
Adding Apps to Tesla: What You Need to Know
Adding apps to your Tesla can enhance your driving experience, but knowing how app integration works is essential. Currently, Tesla offers a selection of apps that come with the car called native apps. They are developed by Tesla and installed in the infotainment system.
Native apps provide features like navigation, music streaming, and climate control. They are often included with the car purchase and are specifically made to integrate well with your Tesla. Therefore, obtaining and installing them individually is fine.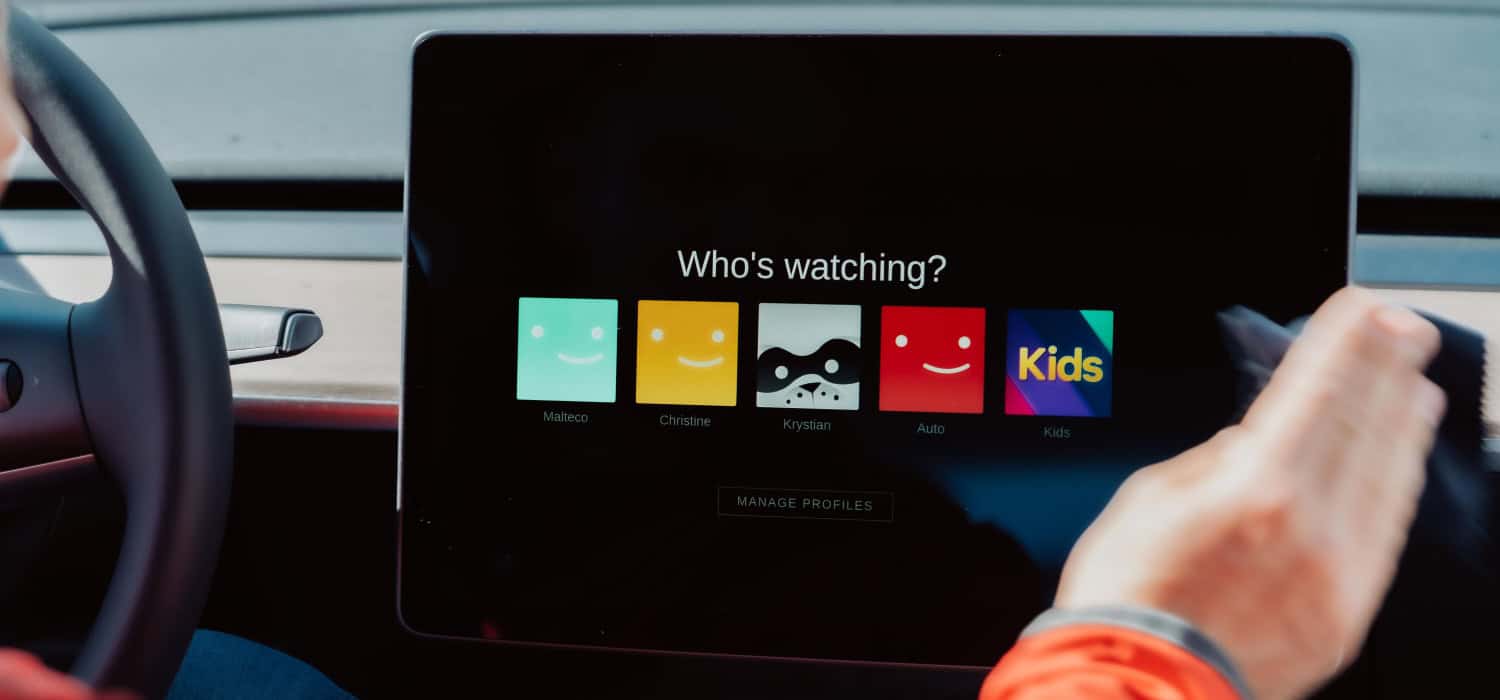 On the other hand, there are apps created by third parties from outside firms. Your Tesla does not come with these applications already loaded, and Tesla does not actively support them. Besides, Tesla's app store has fewer options compared to platforms like cell phones.
Tesla has some third-party apps, although the selection is somewhat constrained. Additional procedures may include adding third-party applications to your Tesla, such as downloading and installing them manually. It's crucial to note that third-party app availability and the method for adding them may vary. Also, for the latest information on app integration, it's advisable to check with Tesla or their official resources. So this gives you an idea of how to download apps on Tesla.
In conclusion, Tesla cars come with native applications that offer functions like music streaming and navigation. Although externally created third-party applications can also be added to Tesla, their present availability and integration methods could be more constrained than those for native apps.
See Also: Top 8 Car History Report Generator Tools Of 2023
How to Add Apps to Tesla
It's simple to install applications on your Tesla! Here is a short manual on how to add apps to Tesla:
Make sure your Tesla has an internet connection. You can use Wi-Fi or the built-in data connection in your automobile. 
Then, on your Tesla's touchscreen display, find the main menu. It appears as a grid of icons at the bottom of the screen most of the time.
To access the main menu, tap on the symbol. You may choose from a variety of features and choices for your Tesla. 
The "App Launcher" or "Applications" option should be on the main menu. You may add any available applications to your Tesla from this page.     
Find the "App Launcher" or "Applications" option on the main menu. You may add these applications to your Tesla by visiting this page.

In the next steps for 

how to download app on Tesla

, locate the "App Launcher" or "Applications" and touch on it to bring up the app selection screen. You may select an app from the list of options here.
Pick the app you wish to add after looking through the available options. Tap on the app's icon or name to accomplish this. 
After choosing the appropriate program, you'll generally notice an "Install" or "Add" button. Initiate the installation procedure by tapping on it. 
Sit back and wait for your Tesla to download and install the app. The length of time depends on the speed of your internet connection. 
That's it! This is how to add apps to Tesla. Take some time to explore the numerous features and capabilities the app offers to enhance your driving. Safe travels!
See Also: Best 10 Digital Compasses For Cars | Complete Guide
Tesla's Infotainment Upgrade
After knowing how to download apps on Tesla Model Y, let's learn about Tesla's Infotainment Upgrade. The infotainment system in your Tesla may benefit from an upgrade in several fascinating ways. Moreover, you'll first get access to the newest additions and upgrades. It's like upgrading the technology in your automobile! The updated system can feature a faster CPU, better graphics, and improved overall performance.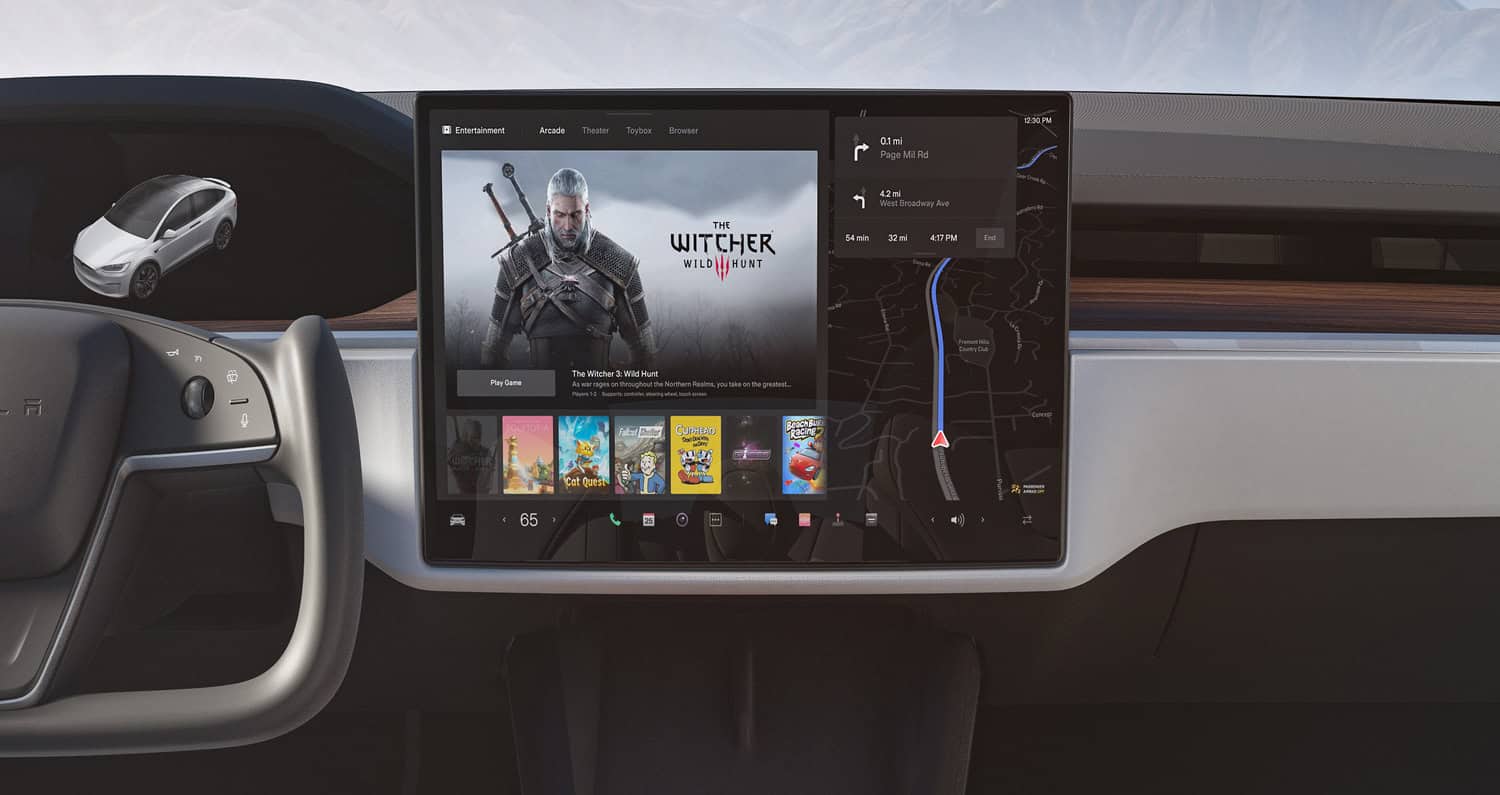 Additionally, you'll have access to previously unavailable additional features after the upgrade. These can include improved voice control, more entertainment applications, more music streaming options, and sophisticated navigational features. Like acquiring a brand-new toy for your automobile, it's like that!
Additionally, updating the infotainment system might enhance the user experience in general. You could experience more pleasurable system use, smoother running, and excellent responsiveness. Hence, everything revolves around improving your driving experience and making it more practical and enjoyable after knowing whether you can download Tesla apps. Let's read about the future of Apps in Tesla.
See Also: Top 6 Italian Car Brands You Should Consider Using
The Future of Apps in Tesla
There's been a lot of speculation and discussion about Tesla potentially opening up to third-party app developers. If this happens, it could bring a whole new world of possibilities. We might see a wide range of apps and integrations in the future.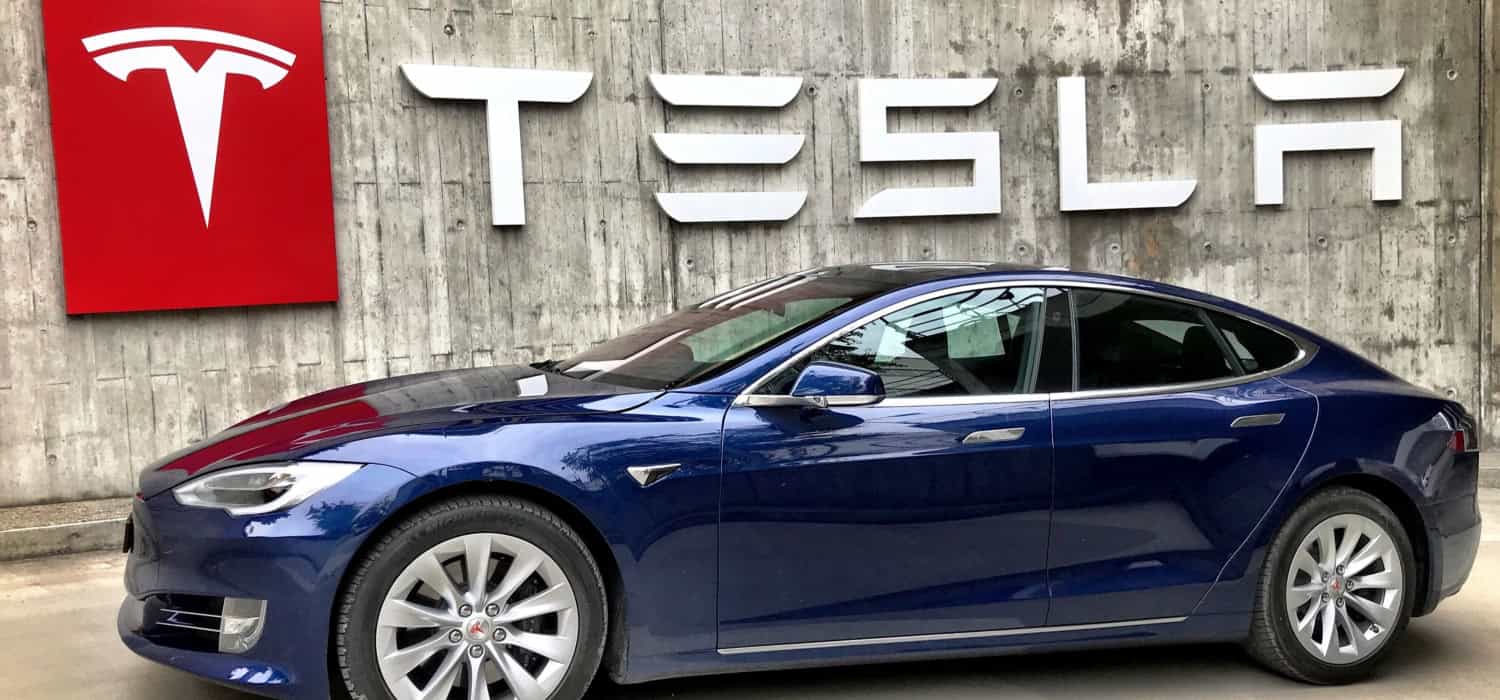 Imagine accessing popular apps like Spotify, Netflix, or even fitness apps from your Tesla's infotainment system. You might have more options for customizing your driving experience, like personalized dashboards or specialized apps for specific interests.
While we can't say what the future holds, the potential for expanded app integration in Tesla vehicles is exciting. It would add variety, convenience, and entertainment to your driving adventures. Watch for future announcements from Tesla as they continue to innovate and evolve their infotainment system. So, this is all about how to add apps to Tesla. 
See also: 12 Best Free VIN Decoder Tools for Any Car (2023)
FAQs
Can I control the climate settings of my Tesla through an app?
Yes, Tesla's native apps usually include features that allow you to control the climate settings of your car. Further, you can conveniently adjust the temperature, fan speed, and other climate-related settings from the infotainment system or a connected mobile app.
Are there any navigation apps available for Tesla?
Yes, Tesla provides a built-in navigation app as a native app. It includes traffic updates, turn-by-turn instructions, and other navigational tools. Hence, you may use this software to go to your select locations, and it is made to integrate perfectly with Tesla's system.
Can I customize the apps on my Tesla's infotainment system?
Customization options for native apps on Tesla's infotainment system is generally limited. However, Tesla periodically releases software updates that may introduce new features and customization options. You can check for updates and stay informed about any changes to app customization.
Are there any fees associated with downloading or using apps on Tesla?
While native apps are usually included in the purchase of your Tesla, some third-party apps may have associated fees. The availability, pricing, and payment terms for third-party apps can vary, so reviewing the specific app's details and related costs is essential before downloading or using them.
Conclusion
In summary, Tesla's app integration currently offers a selection of native apps that come with the car, providing core functionalities. The availability of third-party apps is more limited, but Tesla has been working on expanding app options. The future may bring more diverse app choices, enhancing the driving experience for Tesla owners. We hope this article has helped you add apps to Tesla.