You need to know how to get viral on Instagram to become famous. Some brands and many influencers go viral because they know tips on how to post on Instagram, which helps them get viral overnight. 
Let's look at some of the best Instagram growth services
 Kicksta.
 Nitreo.
Flock Social.
 Upleap.
UseViral.
Growthoid.
 Trusy Social.
In fact.
Tips For Creating Viral Content For Instagram: How To Go Viral
Learn About Your Target Market
Use the built-in analytics for Instagram.
Make viral content again and post more Instagram videos
Work Together With Well-Known Creators in Your Niche
Engage Your Audience and Other Artists
Post Regularly To Maintain Audience Interest
Going viral on Instagram requires creating unique, informative content that increases followers, likes, and media attention. However, if not handled correctly, it can damage your brand. This blog offers tips for making Instagram reels go viral—influencers looking for engaging content with 2 billion monthly active users. Use hashtags, post regularly, and create the right content to go viral. Your reels can go viral quickly by following these tips and hard work. You can also Check out the 10 Best Free Music Promotion Sites You Must Try.
10 Ways To Get Viral On Instagram
Going viral on Instagram can significantly increase your visibility and build a larger audience, but it's not always easy. However, following simple steps can increase your chances of success and solve your problem of going viral on Instagram.
Utilize Hashtags
Hashtags are a significant part of how to go viral on Instagram. They help you to be discovered by a wider audience and make it easier for people to find your content.
Choosing the appropriate hashtags is crucial because they are one of the best ways to enhance visibility on Instagram. Use popular hashtags related to your content and unique ones specific to your brand.
See Also: Close Facebook App Manager | Complete Guide 2023
Make Engaging Content
For your fans, you want to produce compelling material.
It could be anything from an exciting photo to an informative video. Quality is essential here, so ensure your content is of the highest caliber.
Post Consistently
You want to post content to your Instagram account consistently. Regular posting is essential for expanding your audience and generating engagement.
It's also essential to post at the correct times. Posting consistently at the same pace will always help keep your followers engaged and interested in what you offer and even convert it into a trend. To engage your followers, you can buy followers from the service offered by the growth service. You can buy 1000 Instagram followers from UseViral; they offer the best service.
Create A Unique Aesthetic
Your content will have a more robust look and be more visually appealing if you try to create content that is more aesthetic and unique in your terms.
Initially, millions of users were on Instagram, so it's essential to stand out from the crowd. Be true to yourself and your style; don't be afraid to be different.
Post Unique Content
Consider unique approaches to make yourself stand out from the crowd.
Produce distinctive material.
Utilize Stories
Using Instagram stories is a fantastic method to interact with your followers and gain more visibility.
You can post content on your stories that you wouldn't usually post on your feed, helping to keep your content fresh and exciting. Stories are great for engaging with your followers and seeing your content. Use stories to highlight new content, products, or events and encourage your followers to share them.
Utilize Influencer Marketing
Reach a significantly bigger audience by using influencers. Influencer marketing can be an excellent way to get your content seen by a larger audience.
Your visibility may increase significantly as a result.
Utilize Giveaways
You can give away a product or service in exchange for followers engaging with your content.
To resolve how to go viral on Instagram.
Utilize Live Videos
Answering how to go viral on Instagram, live videos are a terrific way to interact with your fans in real time.
You can answer questions, have conversations, and show your followers what you're up to. Live videos allow you to interact with followers in real-time, share your content with a larger audience, and create a personal connection with your audience. 
Utilize Ads
Increase the visibility of your material by using Instagram advertising.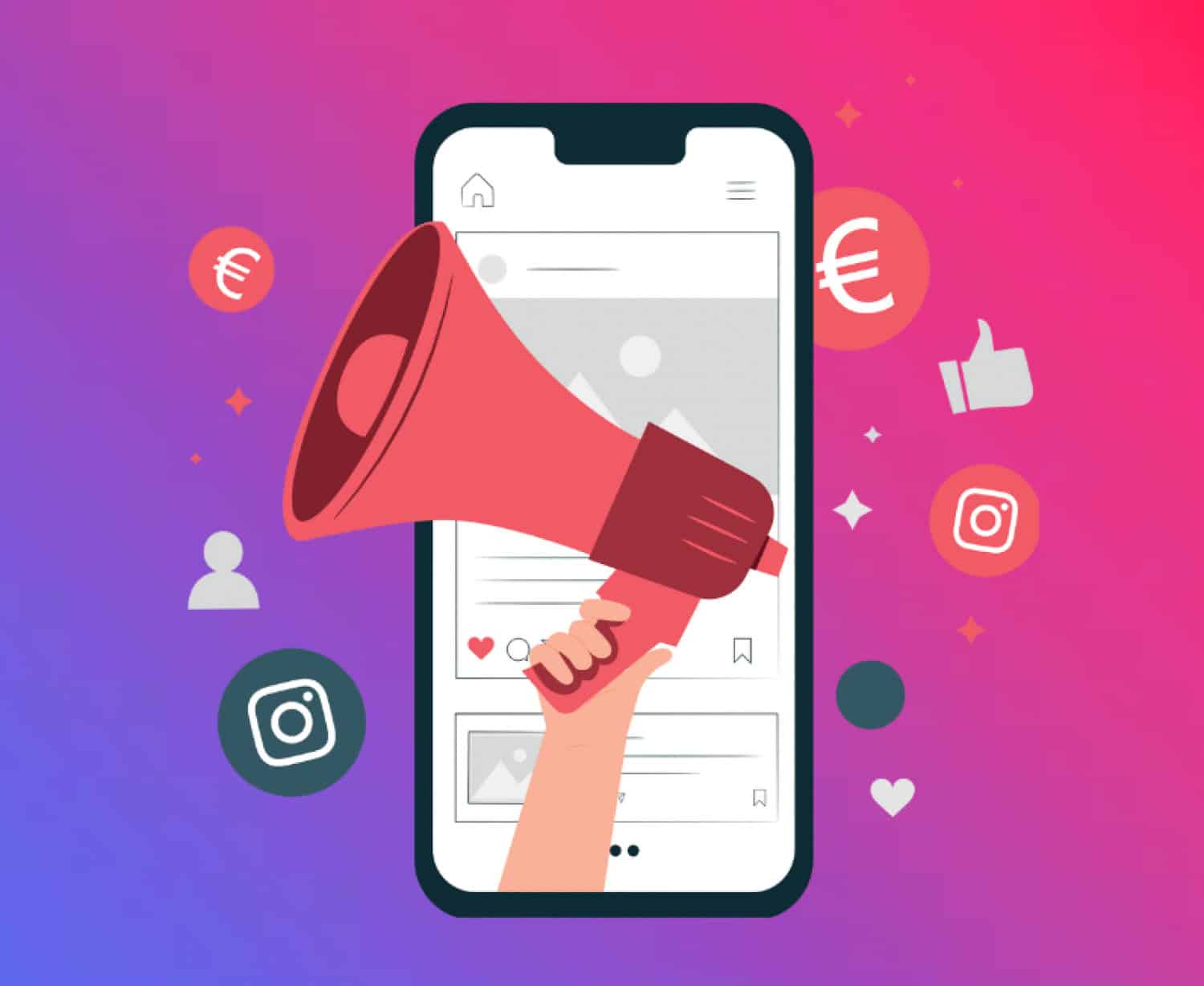 To ensure that the people who will interact with your material the most see it, you can target particular audiences.
FAQs
How to engage with the target audience on Instagram and how to go viral on Instagram overnight
Knowing your target audience on Instagram is essential to creating a successful profile and ensuring your content reaches the right people. However, with the right strategies, it's possible to identify and connect with the right people and increase engagement. It's also essential to research your competitors. By looking at the followers and seeing who engages more with the content, you would readily comply with your targeted audience. Pay attention to their posts and the type of interactions they're getting.
What's the brand voice on Instagram?
The brand voice on Instagram is the tone and language used in an organization's posts, stories, and other content on the platform. It reflects the company's attitude, values, and purpose and helps create a recognizable platform presence. The brand voice should be consistent and reflect the company's goals while resonating with the audience. Any company's social media plan must include developing a brand voice for Instagram. It helps to create a recognizable presence on the platform and helps to connect with the target audience.
Is it compulsory to engage other influencers to get viral?
When we ask about how to viral post on Instagram, then understand that there is not one strategy to become viral. However, engaging other influencers is often an effective way to increase the reach of your content and get it to go viral. Engaging influencers can help spread your content far and wide, allowing it to reach a much wider audience than it would have been able to on its own. Influencers have a large following, often in the millions, so if you can get them to share your content, you can reach a much larger audience than you would have been able to.
How to create something unique for my Instagram followers to get viral?
Creating unique content for your Instagram followers to get viral is a great way to increase engagement and reach a larger audience. Make sure your content is visually appealing. Instagram is a highly visual platform, and your content should reflect this. Choose high-quality images, videos, and graphics that are eye-catching and engaging. Creative editing tools, such as filters, can also help make your content stand out from the competition.
See Also: Tricks To Get Your Disabled Instagram Account In Seconds
Conclusion (how to go viral on Instagram)
It would be beneficial to strike a mix of amusing and informative information. People are more likely to interact with entertaining information yet engaging. Instructive content can also be successful. Another excellent way to generate discussion about your material is through user interaction.