Have you ever wondered what are Seeders and Leechers, and why should you know about them? In this digital era, everything depends on the internet. Our wake and make roots to this very process. We have access to loads of data at our fingertips. When we have plenty of data available, we need huge storage space. Massive storage in any device has become quite common—vast volumes of data and colossal storage. As a result, we can download and store enormous amounts of data. The best part is, we can download almost anything that too for free. Movies with HD quality, MP3, pictures of high resolution, etc., are highly preferred today. We can say Torrent is one such source that provides us with downloads of high resolution and space.
The focal reason for this is the availability of a plethora of sources.  Let us glance at some of the standard terms that come our way when hearing or speaking about Torrent or downloads. It is essential to get acquainted with these terms. So what are the words that we are going to discuss? Seeders and Leechers. Now, let's dive into the topic, shall we?

Seeders
When we hear this, Seeders feel something like the people who do business with seeds, right? So, what are Seeders to begin with? Seeders come from the word "Seed." It means something from which everything starts. Seeders are people who upload files onto the internet, in particular Torrent.
They have movies, songs, or any other files that others need. So, they upload these files on the Torrent and create a link so that others can download those files. Concisely speaking, whatever the download link we find on Torrent is uploaded by the Seeders. 
Leechers
Leech, this term seems familiar to everyone. It is a parasite or organism that lives off other creatures. In this context of the download process, Leechers are those people who feed on Seeders. They are the ones who download files from the links that the Seeders peers upload.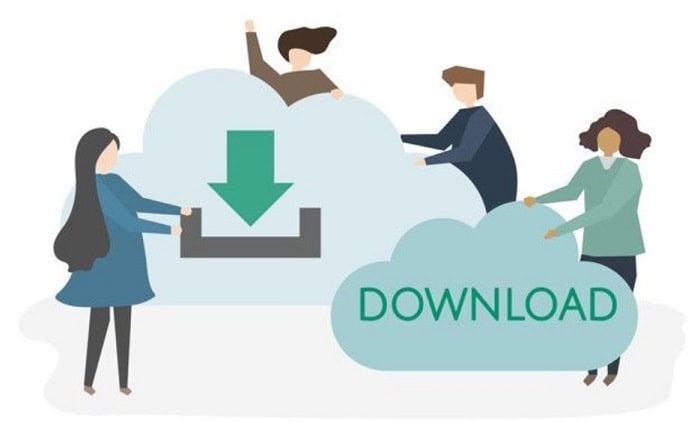 We can say that almost every one of us is a Leecher. But why, if you ask? Let me explain. Every one of us requires something or the other on the internet. It might be Movies, Songs, PDF files, or images for Profile Pictures. No one has all the data readily available with them. We need the files from others as well. Hence, we all are Leechers.
Relation Between Seeders and Leechers
Now that we have seen What are Seeders and Leechers? Let us now try to understand the relationship between the two. Whenever there are multiple Seeder torrents at one's disposal, the download speed will be very high. This is because there will be less traffic, and hence there will be less pressure on the download link. So if you want to download any torrent file faster, we need to go for a file that has plenty of choices. What if there is a different situation? Maybe we have a higher number of Leechers and fewer torrent files. In this case we the traffic gets higher.
There will be a load on the torrent server, resulting in the reduction of the download speed. On this account, if we want to have a good download speed, we might need to check for those torrents for which there are fewer downloaders. The speed at which the Torrent is downloaded is crucial because torrent files are bulky in size. When the download rate is less, it might take hours and days together to complete the torrent download. Hence this speed reduction will be of great advantage during the torrent download. Let's talk about an interesting fact. After a Leecher downloads a file from a torrent, they now have access to it. If the Leecher uploads the same on Torrent, it will make the Leecher a Seeder. 
Frequently Asked Questions
What happens if there are no Seeders?
Imagine when there are no Seeders; in such a situation, Leechers can exist, but there wouldn't be downloads because Seeders are the ones who upload the downloads. 
What if there are a vast number of Leechers?
When there are a colossal number of Leechers, then there is competition and stress on the download link. As a result, the speed at which we download files reduces. 
Who is more critical, Seeder vs. Leecher?
It is not possible to pinpoint who is more important. Seeding and Leeching are interdependent processes. One doesn't have any importance without the other. 
What would be the ideal ratio of Seeders to Leechers?
A higher number of Seeders and less number of Leechers is a good situation. But ideally, we can say that a 1:1 of seeders and Leechers is a good one. That is, for every Seeder, there must be a Leecher. No more and no less. 
Conclusion
In this TechWhoop article, we have seen What are Seeders and Leechers? Basically, Seeders and Leechers coexist in this torrent world. To be precise, they are interdependent. Seeders have files that might be of use to others. Hence, they upload those files in torrents on the internet and make them accessible to fellow downloaders. Leechers are those who feed on the uploads. They or we could say "We" all are Leechers. We are in dire need of a lot of information, be it Movies, Songs, or Web series. As long as we have a quantifiable amount of Seeders, we can get anything and everything we need.