It is common to see players across the globe using the Steam platform to download and access thousands of games. It allows them to manage their gaming library and switch between different accounts. Moreover, it saves you time in looking for various games and purchasing them accordingly. Although, playing any game using a mouse and keyboard could be frustrating. It is challenging to control, especially if the game involves multiple actions. The best alternative is to connect a gaming controller and configure it with the game. However, many of you don't know what controllers work with Steam and other similar platforms. Thus, we are with a handful of Steam controllers that you can purchase to enhance the overall gaming experience.
Top Controllers that Work With Steam
If you plan to purchase a new gaming controller to enjoy multiple games on Steam, you are at the right place. We bring a top controller that works with Steam on your computers or laptops. Let's go through them one by one,
Xbox Wireless Controller
The first Steam link controller that you can have is the Xbox Wireless controller that supports Bluetooth. Players will feel a lot better while holding the Xbow wireless controller, even for long hours.
Also, you have a better grip due to texture padding and hybrid design on the device. Moreover, it has a designated share button for easy navigation through Steam and other game hosts.
PowerA Enhanced Controller
PowerA controller might look like the first copy of Microsoft's Xbox Gamepad but does produce excellent results. You can get almost every feature of a branded controller by paying half the total amount.
Further, it is compatible with both Steam and Windows games without any significant issues. The joystick is quite comfortable and provides a soft touch gesture to decrease effort. It also has an additional mute and volume rocker on the handle.
Eswap X Pro Controller
As we move ahead, Thrustmaster's Eswap X Pro controller is ideal for players with more budget. It simply connects with any system through a cable and generates high efficiency. You will not feel any lag while gaming on Steam as it has smooth buttons.
Moreover, Eswap X is a fully customizable controller with swappable modules. Overall, it is a perfect controller for professional gaming at higher ranks.
PlayStation Dual Sense
You already know that Sony recently released PlayStation 5 that has a new generation controller. There is no doubt that you can use it as your new Steam link compatible controller.
It has a fantastic build quality with an additional touchpad in the middle. Many experts believe it to be a revolutionizing change in the controllers market. You can play the latest games without losing battery life.
Razer Wolverine V2 Controller
If you require a budget-friendly Steam link controller, Razer Wolverine V2 is the best choice. The device is powered by a USB cable that gives you less lag while pressing buttons.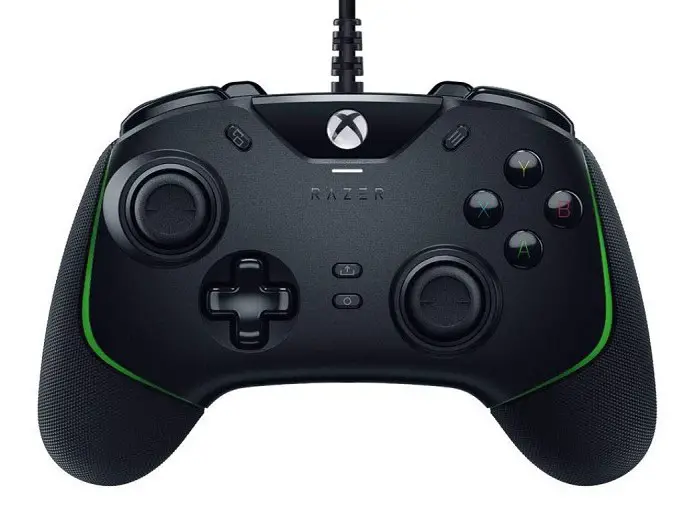 Also, players can adjust sensitivity for each analog stick according to their playing style. It has multiple features that make it quite suitable for action and shooting games. Therefore, you want to have this controller in your hands while playing games.
Xbox Elite Wireless Controller Series 2
The term "Elite" in the name means players have control over every aspect of the device. It includes changing the sensitivity of joysticks, shift paddles, d-pads, etc. You can charge the controller through a Type-C cable as it supports Bluetooth connectivity with the PC.
The Xbox Elite even has a transport bag that can power the Steam link Xbox One controller for 40 hours.
Scuf Instinct Pro
We have already seen multiple Steam link controllers, but Scuf Instinkt Pro is something unique. The device brings together positive features of controllers from Microsoft and Sony. It supports USB C-type cable connection and has changeable thumbsticks.
Therefore, it eliminates any problem that is common while playing games on Steam. Scuf controllers are responsive and provide better in-game support.
Nintendo Switch Pro Controller
Nintendo is a famous brand known to make some exciting gaming consoles and controllers for their customers. The Nintendo Switch Pro has motion controls, amibo functionality, analog finger sticks, and a lot more.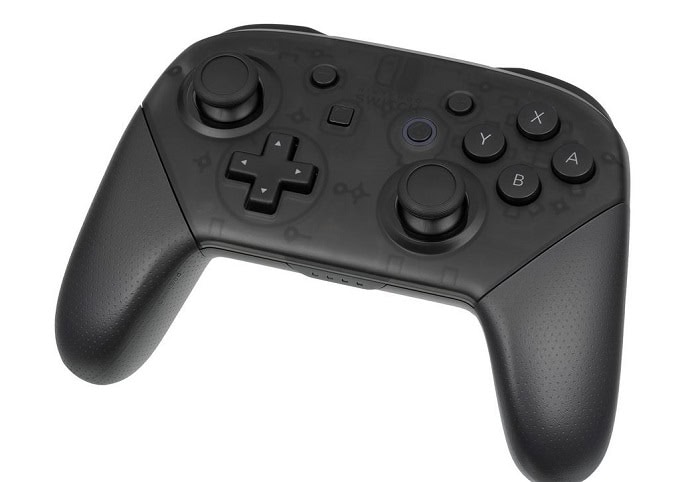 The battery will support long gaming hours, and you will not feel tired of its weight. Players will also receive a separate USB C-cable to charge and connect the controller.
Turtle Beach Recon
Turtle Beach Recon is a mid-range controller with all the features you need in a Steam link compatible controller. It has remappable buttons and special audio enhancement buttons to listen to the slightest sounds.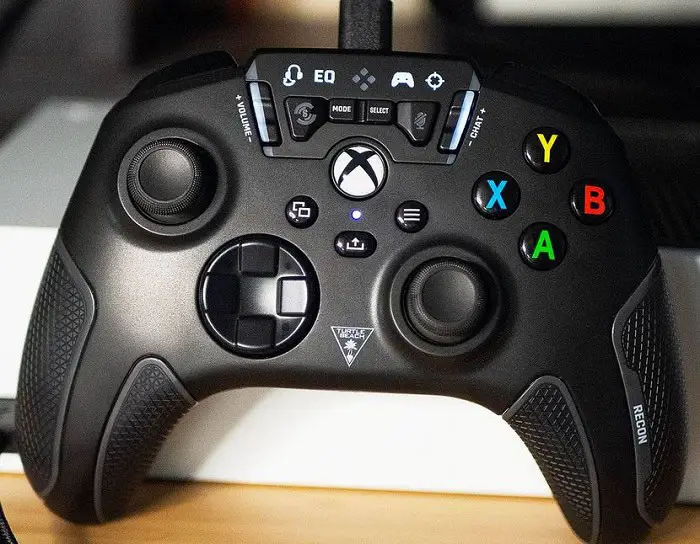 The device might seem a bit heavy, but everything is worth the output it generates. Hence, you can get one for yourself and enjoy playing games on Steam.
Retroflag Classic Gaming Controller
Last but not least, the Retroflag Classic Gaming controller gives you an authentic experience while gaming. This device is quite helpful for veteran players who want to relive their memories.
Unlike modern controllers, it is a replica of Nintendo devices that were the thing of earlier days. You can use it on Windows and Mac machines to play both old and new games accordingly.
Can You Use an Xbox Controller with Steam Link?
Every controller in the market is designed to support most consoles and PCs. Hence, you can easily use an Xbox controller to connect with the Steam Link. However, we suggest you choose a device from the list mentioned above.
Final Verdict
We hope you are now aware of what controllers work with Steam and their expert's review. This guide will help you choose the best controller that will support your gaming style. Make sure to purchase the controller that you seem to be comfortable with.