It's the weekend, and you are about to begin one of your manic gaming sessions, and out of nowhere, you find that your nifty Xbox One Controller won't connect.
The Xbox logo keeps on flashing, and the connection keeps dropping intermittently. The controller might keep on randomly disconnecting. I know it's frustrating as hell. If you are a gamer who prefers using a keyboard and mouse over a controller, click here.
You might have tried Microsoft Troubleshooting and soon realized it is all but a joke. Well, fret not. Here are a few solutions you can do to get your controller up and working. These are pretty easy to perform. Give one of these a try.
See Also: 4 Ways to Fix Kindle Won't Turn On Error
Solve Xbox One Controller Won't Connect
Here are the tips to resolve the "Xbox One Controller Won't Connect" error.
Replace your existing controller batteries.
Tyour Xbox One Controller won't connect because of the cells.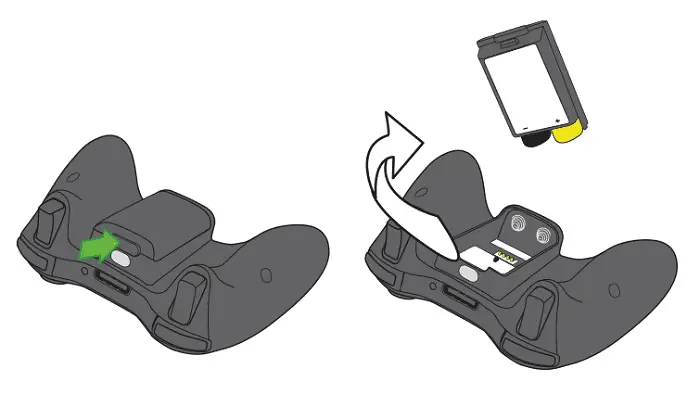 It might have drained out over time, and you need to replace those with new ones. You can examine the battery level of your controller by viewing the battery indicator on the Home Screen.
Look for an uninterrupted power supply.
The first and foremost step is to turn off the power of the wireless controller and turn it on again. You can press and hold the power button for 10 seconds to turn the power off and push it again to turn it back on.
If the controller still fails to connect, Shut down your console immediately and turn it on after a while. The light on the controller's Xbox button will indicate whether the controller connects to the console.
Perform a Factory Reset
Most of the time, the problem could be due to a recent game update, and ever since the update, you keep getting the connection error. In most cases, it is a simple technical fault wherein the communication between the game software and the OS could be the cause of the problem.
To get rid of this, you could either:
Reset the console keeping all your apps. If that didn't work, however, you could
Delete everything and do a complete factory reset
Update your controller software
Another reason your Xbox One Controller won't connect could be that you are running out-of-date software for your controller. To update your controller, follow the following steps:
Perform a Power Cycle
You can fix the Xbox Controller connection error by performing a Hard Reset or Full Reboot, also known as a Power Cycle. To do this, perform the following:
Press and hold the Xbox Button on your console for about 10 seconds until it completely turns off.
Turn the console back on again by pressing the Xbox Button on the console or your controller.
Examine and see if the issue is resolved or not.
See also: – 3 Ways to Fix Overwatch Console Error LC-202 – TechWhoop
Perform a Re-sync
If you are using a Wireless Controller and your Xbox One Controller won't connect, you could try and perform a re-sync to fix connectivity issues. Perform the following steps:
Press the connect button on your console
It is a bit different from the Xbox One S model. It is located at a circular button in the front of the console. On other models, it is on the side near the disc tray.
Press the connect button at the back of the controller until the Xbox button turns on. When it turns to a solid light after a few seconds, it means re-sync has been complete.
See Also: Xbox One Sync Button Not Working? A Step-by-Step Guide to Fix
Use a USB-to-micro-USB cable.
If you are still facing connection errors after following all these steps, you could toss away your controller batteries and instead use the USB-to-micro-USB cable to connect your console and controller.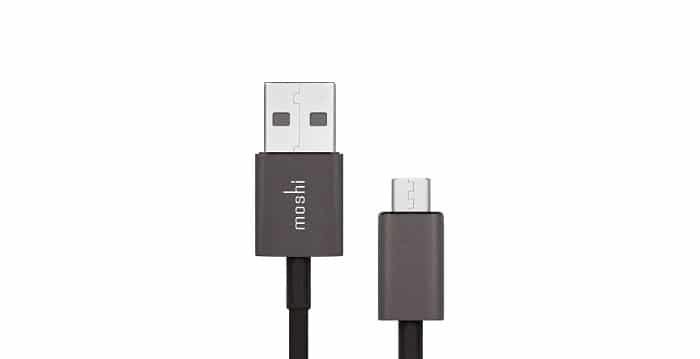 When you use a USB cable, your wireless controller gets converted into a wired controller. You can use the cable you got with your controller, or any other suitable USB cable would work just fine.
Plug one end of the USB in the controller and the other end in the console.
Employ fewer controllers
Users can only connect controllers up to a maximum of eight to a console. If one breaches the utmost limit and connects more controllers, it may cause traffic or disturbance in the functionality and connectivity of the controllers.
Do disconnect the extra controllers to maintain the flow of connectivity.
Alleviate the Interference
Other wireless devices like a router, laptops, micro ovens, cordless phones, etc., or even metallic objects like metal doors, shelves, or dividers can create an electromagnetic field, and the controller won't connect to the console.
See also: – How to Change NAT Type on Xbox One? (Best Method) – TechWhoop
You should look for devices or metallic objects in the gaming zone and keep them away.
Remove any interfering objects.
The Xbox Controller works fine up to 6 m or 19 ft from the console. However, your Xbox One Controller Won't Connect when specific devices cause some electromagnetic interference with your console.
You should remove any objects (cell phones, laptops, wireless routers, entertainment hubs, Bluetooth devices, and other wireless devices) that might interfere with the connection. Once you have kept these articles at bay, try connecting your controller.
Remove all connected USB accessories.
Ensure you remove all types of USB devices connected to the console, such as wireless dongles, pen drives, other wired controllers, etc., and then try to connect the controller after restarting the console.
If the problem persists, navigate to the next solution.
Try a different console.
If all these steps fail, and your Xbox One Controller Won't Connect, try connecting another controller to your console. Play for a couple of minutes to test the second controller.
If the second controller works fine, your original controller is probably faulty, and you perhaps need to replace it. Head to your Microsoft account, go to Device Support, and request a replacement controller.
If the connection error exists on both controllers, the fault may be with your Xbox controller, and you need to service it.
Help desk
Xbox One provides Personalized Customer Support Services on a friendly platform.
In case of trouble regarding wireless connection, Gamer may contact Xbox Assist through the console device. The solutions available can be helpful in troubleshooting.
FAQs
My Xbox One controller won't connect to my Xbox One. How to fix it?
Press and hold the Xbox button located on the controller to initiate the troubleshooting process. If this action does not yield the desired outcome, it's advisable to consider the potential factor of a depleted battery causing the problem. Especially when utilizing a wireless controller, you can explore alternatives such as changing the batteries or connecting the controller's charging cable.
Why did my Xbox controller suddenly stop working?
Dead batteries can be a cause of the controller's inactivity. To resolve this: Begin by pressing the Xbox button on your controller. Navigate to the Home menu and direct your attention to the top-right corner, where you'll locate the battery icon. If this icon indicates a low battery level, swap out the two AA batteries from the case.
Why is my Xbox controller blinking twice?
If your Xbox controller blinks twice and then turns off, this is likely due to the consoler's power outage. In such a situation, when your console isn't receiving an adequate power supply, it shuts down autonomously. This step is taken to conserve the existing battery resources effectively.
Why is my Xbox controller disconnecting even with new batteries?
If your Xbox controller repeatedly disconnects, the resolution might involve updating its firmware. To determine whether your controller's firmware is current, navigate to the Profile & System> Settings > Devices & Connections> Accessories section. This straightforward sequence of actions enables you to verify the firmware's update status and ensure the controller's performance is at its best.
Conclusion
If any of these steps didn't help you, there is likely some hardware defect with your unit, and you might have to contact Microsoft Support to assist you further in getting a replacement unit. This would solve your "Xbox One Controller Won't Connect" error.