The first thing that springs to mind when making a video for their YouTube channel is a thumbnail. So, naturally, one would want to invest time in making the greatest or most appealing possible to capture the attention of their subscribers. They also try to find numerous thumbnail-creating tools to create some of the best thumbnails, but this might take a long time because there are so many possibilities on the market. Here we have a list of the top 10 Best thumbnail maker apps.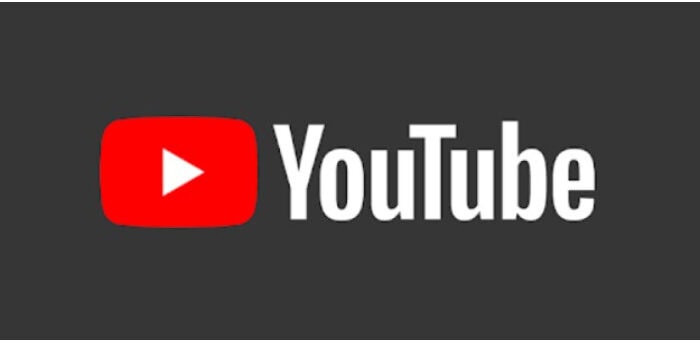 So, to save you the trouble, here are some best thumbnail-maker apps. Keep reading until the end to learn how to build thumbnails for your YouTube channel. Some of the best 10 thumbnail maker apps are canva, pic monkey, photo director essential, adobe spark, etc.
This article will discuss the top 10 best thumbnail-maker apps you should try. Then, as we delve deep into the topic, we will explain more about the best thumbnail-making apps and why it's the best app for youtube thumbnails.
10 Best Thumbnail Maker Apps For Youtube
Here are the 10 best thumbnail-maker apps for your youtube.
CANVA 
The first app that comes to mind is CANVA. It is also one of the best apps for a youtube thumbnail.
Canva is one of the easiest-to-use graphic design tools for amateur designers. This platform offers additional paid subscriptions. Like Canva Pro, Canva for Enterprise, and Canva for Education, in addition to the free plan, which includes all necessary features. These subscriptions offer extra premium and advanced functionalities tailored to the requirements of various target markets.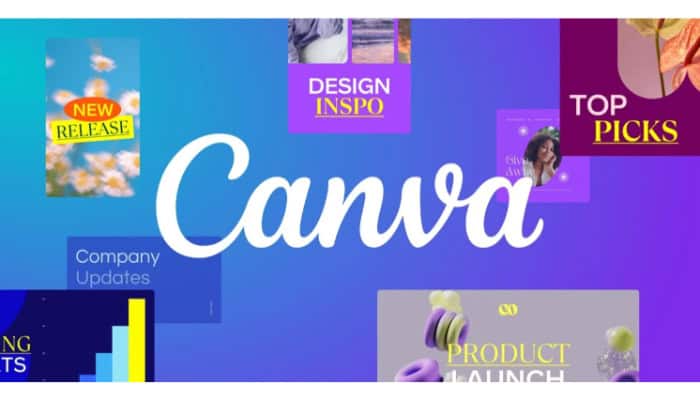 As a user-friendly design platform, you can quickly create your graphics, including your YouTube thumbnail images and social network posts, logos, stories, infographics, and more. With professionally designed templates, millions of graphics, shapes, clipart, and a photo stock library at your disposal, you have to select the template that best fits the subject of your film and then drags and drop any decorative components you desire.
Visit: Canva
See Also: Top 7 Abstract Logos For YouTube Channel | Complete Guide
PicMonkey
PicMonkey's growth after nine years of expansion has assisted with If you've never created a YouTube thumbnail before, PicMonkey also provides step-by-step instructions. It is also one of the best thumbnail-maker apps available in the market. PicMonkey's growth after nine years of expansion has assisted with If you've never created a YouTube thumbnail before, PicMonkey also provides step-by-step instructions.
In addition, a graphic design and photo editing program called PicMoney was founded in Washington. PicMonkey has assisted users in 200 countries to publish over 10 billion images after nine years of growth.
With blank canvases, you can quickly create your own YouTube Thumbnails by adding your photographs, text, and any of the various filters, typefaces, and layouts offered by PicMonkey.
Visit: PicMonkey
Photo Director Essential 
For your YouTube thumbnail creation, PhotoDirector Essential is a powerful, time-saving photo editing program with more than 1,900 special effects and themes. Because it provides a wide range of editing photos and enhancing features while being user-friendly for beginners, it is the finest YouTube thumbnail builder. Without prior editing skills, you may quickly apply visual effects and make minor photo adjustments using the guided editing modules. As a result, the most inexperienced editors may produce beautiful thumbnails.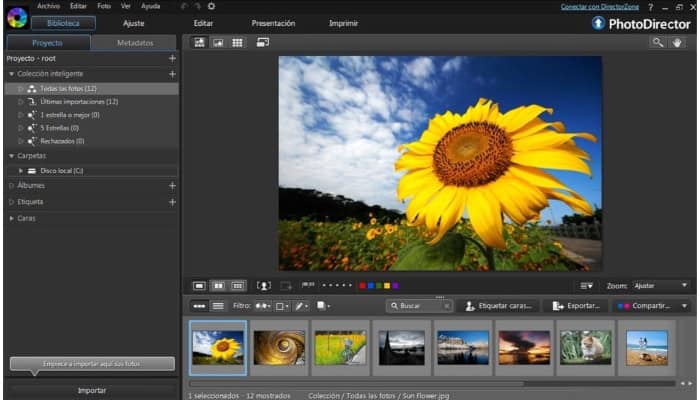 You can effortlessly add features and pictures to your thumbnails. Thanks to this free YouTube thumbnail maker's inclusion of thousands of stock photo options from Getty and iStock. PhotoDirector offers AI tools like Sky Replacement and Object Detection to eliminate backgrounds swiftly. In addition, add text overlays, stickers, and text effects to give your thumbnails a distinctive, polished appearance.
Visit: Photo Director Essential
See Also: The 10 Best BGMI Livestream Thumbnail Ideas
SNAPPA
To give companies and people a simple way to produce distinctive and high-quality graphic designs, Snappa set out on its mission in 2015. In addition to the Starter (Free) plan, the Pro and Team plans are $10 and $20 monthly, respectively. Up to this point, Snappa has been used to take over 20 million photographs.

Making beautiful YouTube thumbnails using Snappa is simple. You can create one from a blank canvas or use pre-made templates and add personalized text, effects, backgrounds, and other design elements. Access to 6000+ templates and 5,000,000+ HD stock pictures and graphics is available to subscribers of the Pro and Team subscription levels.
Visit: Snappa
See Also: 9 Methods To Fix YouTube Videos Loading But Not Playing Error
Adobe Spark
This is by far one of the best apps for thumbnails was formally introduced in 2016 by Adobe Inc, a world-class computer software provider with headquarters in the U.S. A component of Creative Cloud, Adobe Spark provides graphic creation software. Users can use the Starter plan for free, but they must subscribe to the Individual or Team plan if they wish to manage numerous users or take the Adobe logos out of their creations. Additionally, there are also Enterprise and Education programs available.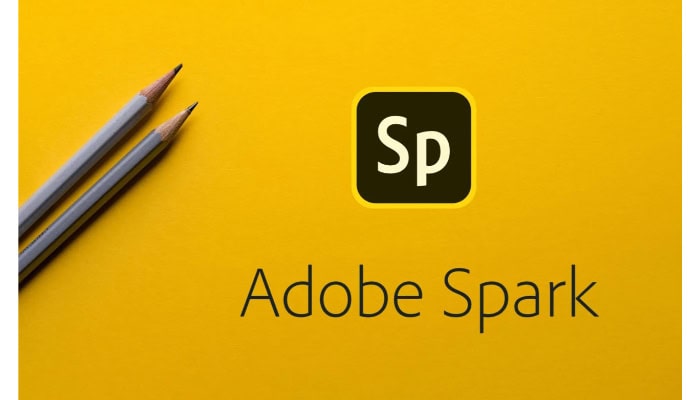 While Adobe Spark only has minimal functionality, it comes with a tonne of editable templates, allowing you to quickly create eye-catching YouTube thumbnail images and other things like brochures, posters, and invitations.
Visit: Adobe Spark
BeFunky
BeFunky is an online tool launched in January 2007 that allows amateur designers to make graphic designs, picture collages, and photo edits.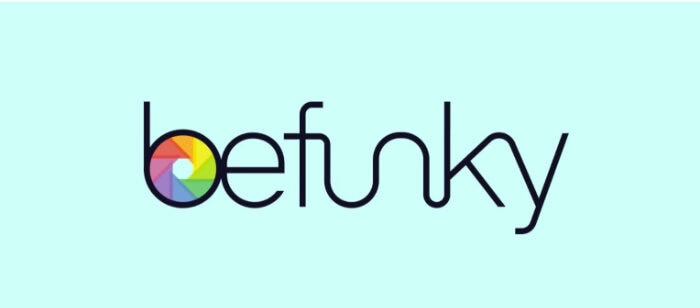 The BeFunky Plus plan, which costs $8.99 a month, offers hundreds more features and graphics. But free basic accounts get 125 digital effects.
Your YouTube thumbnails can look more artistic using BeFunky to add stickers, shapes, seasonal embellishments, etc., and picture effects (color overlay, contrast, tint, etc.).
Visit: BeFunky
FOTOR
Fotor is one of the best thumbnail editing apps for beginners and was founded in London in 2012. It is an industry leader in visual design and editing software with more than 450 million users worldwide. Before upgrading to Fotor Pro and Fotor Pro Plus, which cost $39.99 and $89.99 a year, users can start with a Fotor Basic plan to see if the platform is right for them.
You can use this platform to unleash your creativity and create unique YouTube thumbnail photos without any prior technical or creative training.
Visit: Fotor
See Also: 7 Best Image Downloader For Chrome | Top Picks 2023
CRELLO
While Crello's foundation was established in September 2016, its official public launch occurred in July 2017.
As one of the best thumbnail maker apps, Crello had more than 2,000,000 users worldwide as of 2019, and the number of users has increased dramatically since then.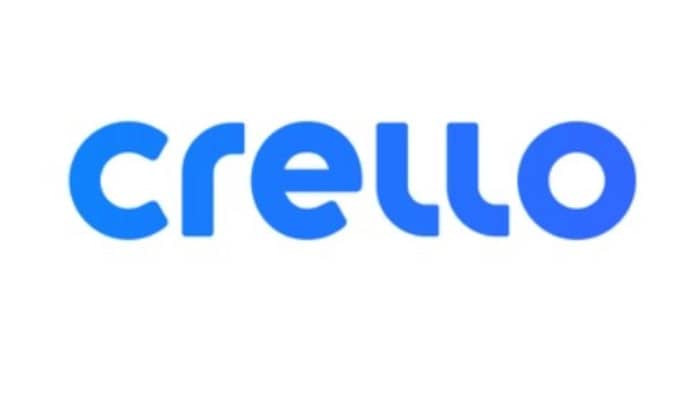 It has several sophisticated features, including, to name a few, 650k+ premium stock pictures, 30k+ templates, background removal, 32k+ video and animations, and 10k design components.
With Crello, you can still create eye-catching thumbnail images without paying expensive designers or having sophisticated editing abilities. Pick your preferred template first, then customize it as much as you like.
Visit: Crello
PicMaker
With the web-based graphic design tool Picmaker, users may produce original and beautiful images.
After years of development, Many artists, everyday people, and top corporations like Unicef, Pepsi, Walmart, Amazon, Bosch, and many others utilize Picmaker.
Picmakers' free plan users can only use a few of the site's features and visuals. Users of the Starter and Pro plans, on the other hand, can take advantage of a wide range of premium features (unlimited icons, illustrations, etc.), excellent brand management (upload brand kit, logos, fonts, gradient colors, custom templates, etc.), and qualified security and support.
Your YouTube thumbnail images will distinguish themselves from the rest and make the best impression on potential audiences. Thanks to all the cutting-edge capabilities Picmaker provides.
Visit: PicMaker
FOTOJET 
You should also consider using Fotojet as a graphic design tool. Fotojet is a readily accessible web-based application for graphic design, photo editing, and collage. Both expert and novice people and businesses utilizes Fotozet.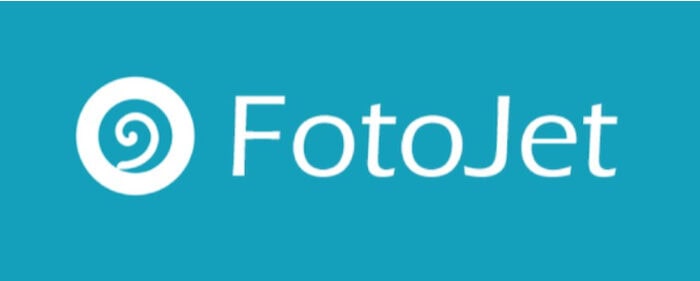 Users must upgrade from the free Basic plan to the Plus plan, which costs just $39.99 annually. This is to gain access to more sophisticated features like 800+ templates, 300+ pieces of clipart, and 30+ typefaces, as well as receive personalized customer service and have adverts removed.
You can quickly edit and create your YouTube Thumbnail pictures using Fotojet. Because it includes a variety of templates, graphics, icons, overlays, and other graphic design capabilities, much like other programs.
Visit: Fotojet
FAQs
What are some of the best youtube thumbnails apps?
Some of the best youtube thumbnails apps are: PhotoDirector Pixlr PicsArt Snapseed Canva
What are the uses of thumbnails?
The internet is full of the best thumbnail apps. Since you can view multiple thumbnails at once, they enable faster scrolling. The search terms entered into the search bar are thumbnails in Google Image Search. To assist customers in finding what they need fast, online retailers like Amazon employ thumbnails of the items.
What is the size of the thumbnails?
The ideal YouTube thumbnail size is 1280 x 720p, with a 640p minimum.
How Does a YouTube Thumbnail Work?
Reduced-size versions of photos or movies are known as thumbnails. The name refers to images that are essentially shrunk to the size of a human thumbnail. For a YouTuber, a quality thumbnail can result in millions of views. Particular importance is given to youtube thumbnail apps SEO.
Conclusion
After reading this article, you will clearly understand what a YouTube thumbnail is. And other information relevant to YouTube thumbnails, such as what you should and shouldn't do, the best free and paid creators, step-by-step instructions, etc. Make your own distinctive and eye-catching YouTube thumbnails right away!
See Also: How To Unpixelate Images In 3 Easy Ways