Are you trying to find the best turn-based PC games? The turn-based genres had a thrilling year in 2022. Because the same gameplay mechanics can be applied to various settings, such as full-fledged conflicts in historically accurate settings or simple 4x space exploration, the genre has evolved over the past three decades into various styles, from tactical turn-based role-playing games to real-time strategic action.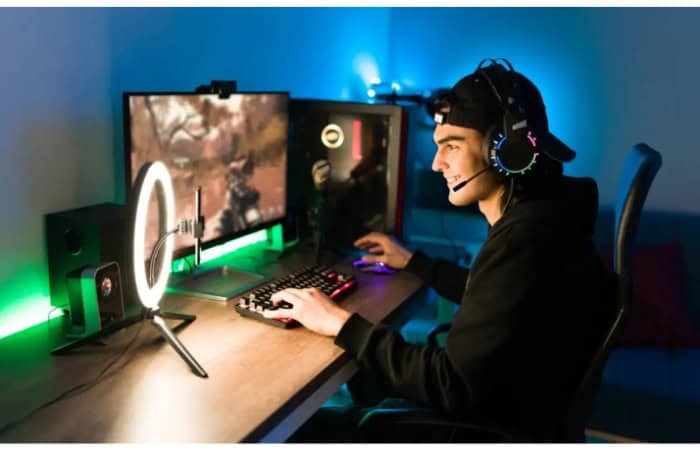 The best turn-based pc games like The Company of Heroes, Into The Breach, The Great War: The Western Front, Songs of Conquest, and Pokemon Scarlet & Violet. Of course, there are many fantastic turn-based strategy games, and 2017 has been a great year for the video game industry.
This article will share the top 5 turn-based strategy games, so start making your wishlist!
The Top 5 

Turn-based Games
The top  5 turn-based multiplayer games are: 
The Company of Heroes
World War II seems unfamiliar, thanks to the Company of Heroes. It skillfully integrates Band of Brothers' compassion with an RTS's gameplay mechanics. That's partly because of the intricate illustrations that the Essence Engine enables and the missions' deliberate pacing. Company Of Heroes convinces you that every man matters, even when you send reinforcements to replace a squad that recently perished while you were off on a blunder.
Has an RTS game ever managed quiet and chaos as successfully as Company Of Heroes? Even when the battle starts, a few shots are fired in the direction of cover before anyone is hit, and Relic makes sure you have time to react as things unfold. It's okay if you make tactical decisions that secure their survival rather than the quickest path to success, even though those soldiers are only pixels on a screen.
Visit: Game of Heroes
See Also: 15 Best Dragon Quest Game In 2023 | Complete List
Into The Breach
What strategy game would we recommend? In an ideal world, the turn-based mechs vs. giganto-beasts FTL follow-up will be easily surpassed by something else. There isn't any other choice. Into The Breach dumps every last drop of useless strategy bathwater without missing a single bit of the baby. Your soldiers are there. The enemy is there spewing acid. There is a building full of helpless citizens. Do you have any plans, hotshot?
Every In Into The Breach action matters. Using one of your three units ineffectively almost always results in defeat. Elegant is the word to beat for Into The Breach, although that word might seem frigid and unapproachable. The exact opposite is true, however: it exudes enormous drama from every movement while being confident enough to leave it to your imagination to fill in the blanks created by its 2D, sparsely animated presentation. Into The Breach feels like the (now) last word on how to design turn-based games for pc because it is manageable. To display anything else would require time, which would make it baggy. 
An immediate classic masterpiece that does not attempt to convince us that it is a masterpiece. It simply continues doing its work.
Visit: Into The Breach
The Great War: The Western Front
This great real-time turn-based combat game is set in the 1914–1919 World War One period. This game has undergone substantial development to depict the atrocities of World War One accurately and one of the best action games you should play. It uses the weather, which affects men in the trenches every day. I'm interested in this since it lets us engage in combat as World War One generals, where these soldiers would be regarded as divisions written on parchment.
This game aims to portray bloody conflicts. The Imperial War Museums and the game's development firm, Frontier Foundry, worked together to create a realistic and genuine sense. You'll be there in real-world WWI combat. The game's screenshots emphasize stunningly beautiful and graphically appealing.
Visit: The Great War: The Western Front
Songs of Conquest 
In the turn-based fantasy genre, Songs of Conquest is an underappreciated masterpiece. Lavapotion Studios made a new genre breakthrough. They were able to produce an RTS with tactical fighting and RPG elements. They contained components that players of Total War and Paradox Games are accustomed to. I took the loot, fought little bandits, and gradually expanded my empire while playing this game.
Although the game's fundamental structure is complete, it is still in early access. This goes well with the artwork from the 1990s. It is also now one of Steam's most underappreciated turn-based games. Therefore, I strongly advise purchasing it right away. It can be numbered as one of the best turn-based pc games. 
Visit: Songs of Conquest 
See Also: IOS Games On PC | 9 Ways Play In [2023] | Top IOS Emulators
Pokemon Scarlet & Violet
There is no need to introduce Pokemon, and the twin games in the main series look to be the biggest monster-catching journeys yet! As more information gets out, excitement for Scarlet and Violet keeps rising. Every bit of information that gets online, from the enigmatic professors Sada and Turo to brand-new animals like Lechonk and Wiglett, only energizes followers. The Pokemon games are always worth playing.
These turn-based games are anticipated to offer a larger open world than earlier games, probably drawing inspiration from Pokemon Legends: Arceus but maintaining a more conventional gameplay design. According to rumors, there will be more variances between the two versions than any other pair.
Visit: Pokemon Scarlet & Violet
See Also: Top 10 Games Like Civilization Game | PS4 Treats
FAQS
What game has the highest popularity in 2023?
Tears of the Kingdom, a Zelda video game Tears of the Kingdom, which arrives six years after Breath of the Wild, the Switch's unrivaled launch title, is arguably the most anticipated game of 2023.
Has a game ever ended with a score of 0?
Many NFL games have ended scoreless. According to Pro Football Reference, seventy-three games in the history of professional football have been 0-0. However, since it last occurred approximately 80 years ago, there have been no scoreless ties throughout the Super Bowl era.
Which game with turns was the first?
Eastern Front (1941), a turn-based simulation of Germany's invasion of Russia during World War II, was thus one of the first successful electronic strategy games.
What game is the most absurd?
Blood Bowl 2 Our top pick is one of the most incredibly ridiculous sports video games ever.
Conclusion
There are several turn-based strategy video games. People prefer the speed of taking it one turn at a time, which is another factor in their popularity. The Company of Heroes, Into The Breach, The Great War: The Western Front, Songs of Conquest, and Pokemon Scarlet & Violet. 2017 has been a great year for the video game industry. This article will share the 5 best turn-based pc games, so start making your wishlist. 
The best Turn-based pc games typically last a lot longer. If you want to purchase any turn-based strategy game, our selection of the top 5 turn-based video games will provide you with enough direction. You can also voice your opinion if you want to add something or are only somewhat happy.