These best moddable PC games began to gain popularity among gamers throughout time. The more creative group members began modifying the games as soon as they were made available to the players. They made significant and subtle changes that affected the gameplay and presentation of the games they worked on. Not only games but apps like Whatsapp can also be modded.
There are two categories of games: those that can be modified thanks to built-in features immediately or intentionally left open backdoors and those that need a little more code modification. In either case, there are player-made mods that affect the game in various ways, such as by enhancing the graphics, altering the gameplay, or even adding or removing characters and substituting them with new ones. Only the modder's creativity can limit the range of mods. This post mentions the top modded games below, like Minecraft, XCOM2, GTA V, The elder scrolls, and more. 
The six best moddable pc games on our list are the most enjoyable to customize. These games, which include both independent and triple-A releases, serve as a powerful illustration of how vulnerable any game is to modder interference. Come and learn more. 
See Also: Play More Games Like Fable Today! – Ranked
The B

est Moddable PC Games
Keep reading on and get the best game to mod on pc.
Grand Theft Auto V
After its debut, GTA V became one of the world's priciest and most popular games. The exploits of Michael, Franklin, and Trevor instantly became classics due to smart narrative and superb mechanics, a trademark of Rockstar Games. And GTA V became an even crazier story game than it already was because of its mod community.
There are several performance and graphics-improving tweaks for Grand Theft Auto V, but that's not why you should read this. No, we came here for car-bouncing explosions and playing as pop culture figures with no business being in Rockstar's game.
GTA V's additions offer plenty of extra entertainment for those tired of driving through Los Santos and killing everything; now, you may race around the city like the Hulk, fly like Superman, or even move LS closer to space. The Saturnian rings in the skyline's background are the perfect way to spell out GTA.
The game permanently altered the modding landscape. Not just because of its ground-breaking gameplay features, 1998's Half-Life was a revolution.
Many in-house developers could try to make sophisticated video games thanks to the Worldcraft level-design tool. The creators of the game that would permanently transform the online gaming industry, Counter-Strike, Minh "Gooseman" Le and Jess Cliffe, were two of these programmers.
Visit: RockStar Games
See Also: 6 Best GTA 5 Hidden Secrets That Nobody Knows About
Morrowind from The Elder Scrolls III
An additional Elder Scrolls video game. The third episode of the series included the first appearance of the titular Morrowind. Although the game's open-world setting charmed players with its beauty, it might use some improvement over two decades after its first release.
The venerable action-RPG game can be polished to modern standards—or at least standards that are close to them—by modders who add graphics boosters and UI modifications. Other changes include improved attack precision, visible gore, and environmental components. While it could still fall short of more recent releases, it is more than enough to completely immerse the player in nostalgia without making them cringe at the shoddy visuals and animations.
Visit: Morrowind from The Elder Scrolls III
XCOM 2
An alien invasion of Earth is the subject of XCOM 2. The player assumes control of the resistance leader, who sends units of human warriors to fight with the alien occupiers. The Stop Wasting My Time mod streamlines the gameplay by eliminating extra lags.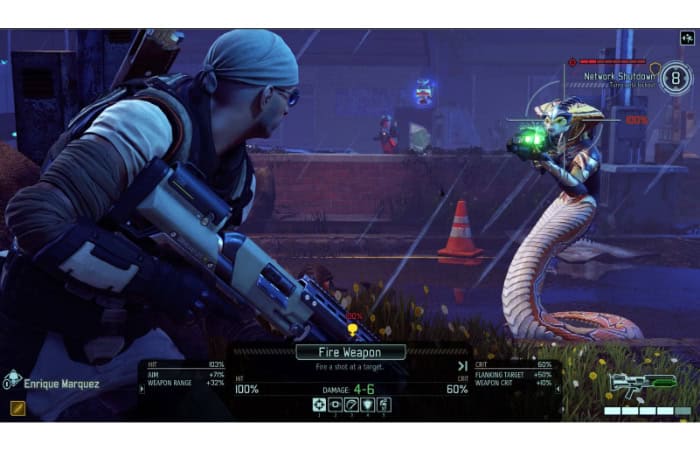 What it says on the tin, All Soldiers Gain XP, is exactly what it does. Every soldier under the player's command will now acquire XP regardless of whether they are engaged in battle, eliminating the concern that the player may lose experienced soldiers and be left with weak grunts. 
Visit: XCOM2
Mount & Blade, Warband
A standalone extension to the well-known action RPG game Mount & Blade, Warband, lets players live in a medieval-themed world torn apart by wars between numerous nations.
How often can you attend a feast hosted by the same ruler? The modder community made several tweaks to add excitement to the routine knightly duties.
The modded games for pc substantially rework the game's mechanics while introducing new scenarios, characters, and troops. They allow the player to play the game in various ways, including as a Lord of the Rings or Game of Thrones role-playing game, a Dragon Ball game, and many others.
Visit: Mount & Blade, Warband
See Also: 10 Best FIFA 23 Formations To Try In 2023
Minecraft
Building and modifying objects to your heart's delight is the basic foundation of Minecraft's design. Thus it is sensible to include it on this list.
Additionally, it has one of the largest modder communities, which, like Doom, has painstakingly worked to produce every imaginable mod form.
Minecraft gamers can do it all, from pushing the game's graphics to produce incredibly realistic effects to setting up modified servers with unique game types to adding a tonne of brand-new crafting recipes.
The gaming features of Minecraft, which let the player build pricey structures in a sandbox setting, were so revolutionary that they swept the world. Modders rapidly started to add new features, such as different biomes and goods, inventory upgrades, performance boosters, etc., to this environment because it is so creatively rich.
Various modifications to the player interface, gameplay mechanics, and other elements are also there in the mods. The gamer will love extending their Minecraft experience with the many available tweaks. Due to this, Minecraft is undoubtedly one of the best moddable pc games ever.
Visit: Minecraft
See Also: Minecraft Won't Launch? Here's How To Fix It
The-Elder-Scrolls – Skywind
The Elder Scrolls series brought together the Skywind team's international diversity. The senior assessment would be their biggest accomplishment. Restoring a classic game is the intended outcome.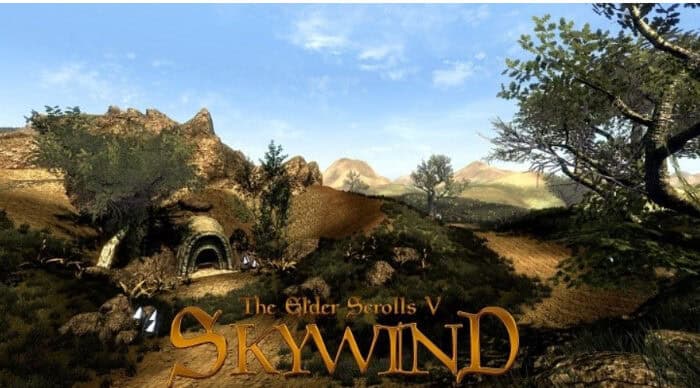 Although the workforce of this game is distributed, there are clear organizational divides. Many spreadsheets were created to keep track of several duties and deadlines. The ability to deploy difficulties after segmenting them into manageable pieces is a strength in the development field.
The enormous number of people who have already contributed worthwhile work is directed and organized by another modest creative team, which acts as the driving force.
Visit: The-Elder-Scrolls – Skywind
See Also: Top 3 Methods To Play PC Games On Mac In 2023
FAQS
Is cheating in games possible?
As I previously stated, one of the many various ways to cheat is through mods. And there are numerous varieties of modification inside that cheating category.
Is it illegal to mod?
The DMCA imposes severe sanctions on modders who violate the legal rights of US intellectual property owners. It is possible for modding to infringe on the owner's legal rights occasionally. Some countries forbid modding and accuse modders of trying to get around copy-protection measures.
Is there a virus in the mod?
To conventional gameplay, mods bring fresh new perspectives. They cement the success of many franchises, yet they may also harbor malware that steals data or causes great harm.
Can you trust mod APKs?
Numerous websites offer you real MOD APKs but download and install spyware and viruses. Your phone could become bricked, and the software would be irrevocably damaged in such circumstances. Getting programs from the official App Store or the companies' official websites is preferable.
Conclusion
The panorama of the gaming industry has consistently included mods. The work of devote fans who add new mechanisms or enhance the graphics should be considered. A range of the best moddable pc games from various genres is included in our list.
The number of modifications players can make to these mod pc games, which are among the best, would take an eternity to mention. 
You can rely on us when we claim that these games will be ideal for you if you want to play the best pc mods where you can modify the graphics, the gameplay, or both.
See Also: Top 15 Games Like Banished In 2023 | Complete List