Security is a significant concern in today's cyber world. Whether it be about generating secure passwords for your social and professional accounts or protecting your privacy using a reliable VPN service, there's so much to take care of. Social Security Number abbreviates as SSN is a random 9-digit number subjects to the citizens of the USA. This number is issued to track both the permanent as well as the temporary citizens of the country and provide them social security. The United States controls an autonomous security agency which further manages and ensures the safety of the citizens. Thus, you must know about the best Fake Social Security Number Generator tools out there.
The SSN generator is developed with the intention to produce some arbitrarily generated data for testing purpose only. A generated SSN is not valid to use until and unless it passes a validation test and the process validates an SSN by a specific area code. One can easily find someone using social security number nowadays.
As a result, a generated SSN may or may not have a real existence; it only ensures that there could be a possibility of such pattern until the validation process is over. Once the number is verified; the SSN provides the necessary authentication to the user.
See Also: 10 Best Fake Phone Number Generator Tools (Latest)
Why to Use Fake Social Security Generator
The sole purpose of this Fake Social Security Number Generator is to reduce the redundancy or duplication of the identity or credit cards in the United States.
Because many a time, it has been observed by the government that there already exists number on the card before it has been authorized and given any number to it, resulting in the duplication of the cards. And in most of the cases, these cards belonged to someone who resides in an outer region of the country.
Along with such sorting process by the government, there also rise some people who tend to hold and access multiple accounts and identities for their benefits. Therefore, this notion of the people led them to a route of duplicity and hence there are some fake SSN generator tools.
These apps generate some random and phoney number or identity, and against them, it produces some false details too. One thing should that you should keep in mind is that fake SSN is never real. They are just a virtual number which should not be used for any misconduct or any illegal act.
Few applications can produce a fake Social Security Number (SSN), they are listed below:
Top 9 Fake Social Security Number Generator
Here is the list of top 9 fake social security number generator.
Fake ID Generator
If you had ever felt the need of a Fake ID for using your social media, then Fake ID Generator is the Fake Social Security Number Generator that you have been wanting.
The user can create a fake id using this app and fill the appraisals for one's personal information like name, hometown, phone number, email id, etc and can sign up to any online sites for using their services without actually disclosing one's original identity and get through their services without detection or identification by any tool or person ever.
Its database is enormously large that stores millions of random names (both boys as well as girls). The only thing you need to do is just click on the button (gender), and you will get some suggestions of random names for you according to the gender that you have selected.
Not only this, but you can also search for some names that you would like to prefer, and you will be provided with some similar random names as well. The app helps you to create a lot of fake information about you which includes; name, email, contact number, area code, etc.
SSN-Verify
This website is the cleanest of all on the list of Fake Social Security Number Generator. The home page is for verification with the top menu providing the option for SSN generator. The new page asks for the state in the USA of which one wants the SSN to be off and the desired date of issuance, as that marks the expected age of the SSN holder.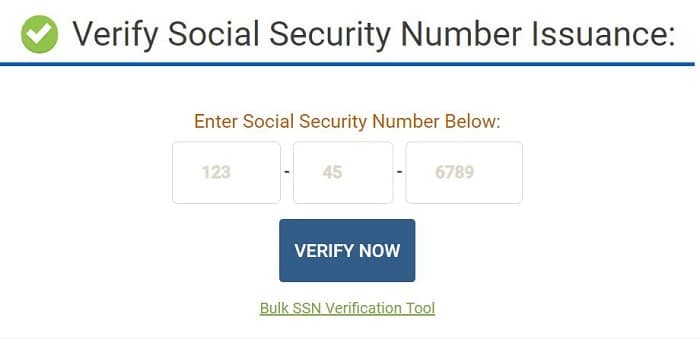 Clicking the generate button then optimizes the conditions and makes a fake id. Besides, this website also provides options for SSN lookup, bulk verification, dedicated SSN generator for the US states, and SSN search. Being the classiest fake SSN generator tool, the user may find it pretty handy and quick solution.
SSN-Check
This webpage creates the Social Security Numbers very much like the SSN-Verify generator in a bluish UI, unlike the greenish one for the former. This also asks for the issuance state and year to generate the fake number. However, besides the generic options, SSN-Check provides some extra services like SSN Map and SSN Index.

The Map option opens up a political map of the United States of America from where clicking on any state selects it and then only the issuance year is to be typed to get the fake number. On the other hand, the SSN Index option lists all the possible Social Security Numbers one after another as a list. Yes, that's going to be an infinite series of digits and combinations.
The One Generator
Want to convert something? The One Generator has got you covered. It is a super storehouse of Fake Social Security Number Generator that can give you satisfying results for a huge bunch of options, that doesn't miss out on the Social Security Numbers either.
Other than that there are options to generate names, addresses, credit card numbers for different vendors, email ids, dates, and interunit converters. This tool provides for a Mask option turning off which results in showing the SSN as a continuous digit sequence without the dash breaks.
Visit: The One Generator
Cool Generator
Cool Generator is perhaps the most significant open-source Fake Social Security Number Generator tool available on the web. It has every option you can imagine and many options that you cannot imagine. All the same, it meets our need too, i.e., it has the opportunity to create fake SSNs.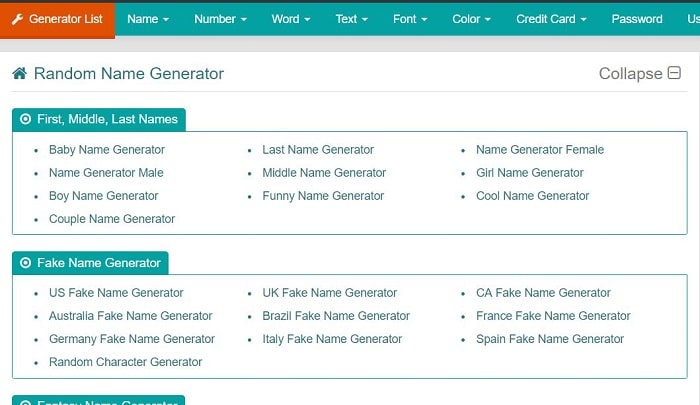 There's an option to select the state which can be left empty for randomizing the state too, and there is another option to enter the number of SSNs the user wants to generate that can go up to 50 at most. If no state is selected in the option mentioned above, the random SSNs are shown with the state code beneath the number.
Visit: Cool Generator
Fakena
The easiest, most straightforward, and fastest Fake Social Security Number Generator for getting a random Social Security Number. Just one click on the Generate Another Fake Social Security Number button to get a new number along with which is shown its corresponding State of Allocation. It gives you no trouble having multiple options, much like a plug'n'play mechanism.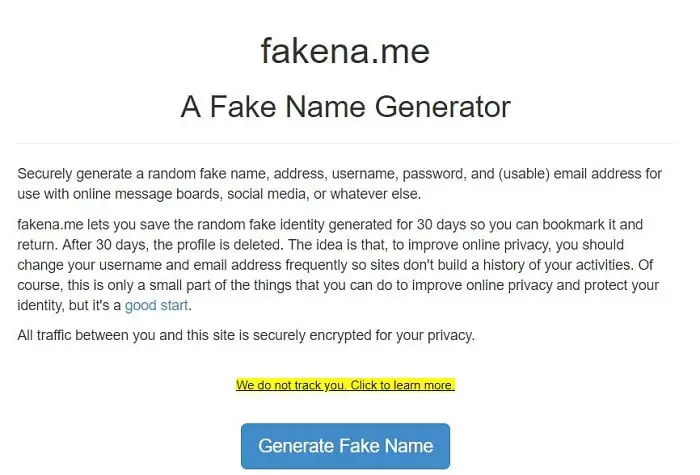 The citizens of the USA can issue their SSN cards to keep a solid record of the same, and when formally applied through government portals, they are provided with official numbers, by which they can be traced easily. Social Security Numbers have been quite useful at times, even though it may seem paradoxical to the fact that faking it is no crime. All the same, there have been a lot of buzz through history over Social Security Number scams but didn't pull much public attention.
Visit: Fakena
True Random Generator
Have you ever thought about how could a conventional machine like a computer can produced some value randomly despite being so predictable? Well, the central theory or algorithm behind such random or fake values is pseudo-random programs. Such program generates some arbitrary numbers by using some mathematical formula or formulas but with predictably (e.g., Permutation and Combination also).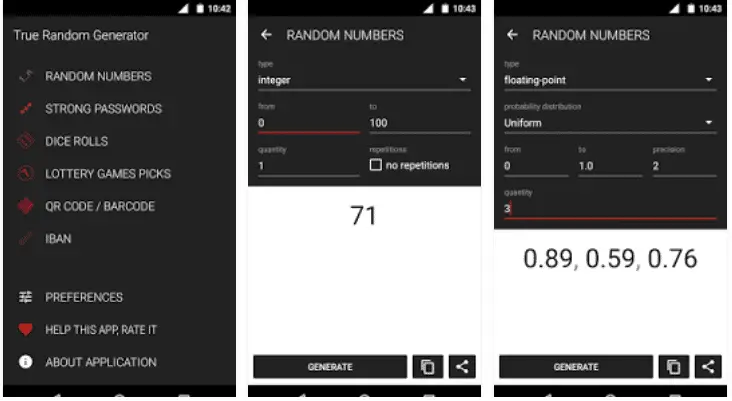 Now, if you know the formulae, you can quickly calculate the output. But the output produced by the machine is sometimes different from what you have figured. True Random Generator is the app that helps in overcoming this problem.
True Random Generator does not use the conventional pseudo-random algorithm which is used by all the computers. It produces an output to the online user. This is actually a true-random value. Also, this is apparently better than the random value that a conventional computer generates.
Visit: True Random Generator
See Also: How To Fix "ERR_SPDY_PROTOCOL_ERROR" In Google Chrome
ValidAll
This Fake Social Security Number Generator app is very much useful for generating an individual's identification code, known as CNP. It creates a unique 13-digit code. ValidAll also helps in validating one's tax-related issues by producing a CIF number. Through the International Bank Account Number standards, it helps in identifying various bank accounts across the national borders. It involves minimal chance of data leak or error in the process.
ValidAll can also identify a credit card by its credit card number. But the card holder's details have to link electronically to the card holder's account. The app helps in finding one's motor vehicle by using the unique vehicle identification number.
Fake ID Generator
Fake ID Generator app like any other Fake Social Security Number Generator tool. It creates a fake identity of the user. Though the identity generated by the app is never real, it produces a valid id. The user will be able to create his/her fake identity by giving input to some of the basic options. These include credit card number, SSN, CVV or the postal code of the address.
Along with the personal details, one can also create a username and password and operate the account securely with a sole intention of the testing purpose of the credit card validation only.
See Also: Top 4 Free VPN for Torrenting | Best Torrent VPN (2019 Updated)
The developer of the application is not responsible for any misuse, or any misguide of the app. This Fake Social Security Number Generator is with the notion of educational purpose only.
Conclusion
This was our list of some best Fake Social Security Number Generator. We hope you liked our list. Got any questions for us? Comment them down below and will reach back to you very soon.