Music has become a part of our lives, from having a party time and relishing moments with friends and family to overcoming mundaneness music plays its role in every instance. To become a part of your lives, JBL has several types of speakers on their bucket list, such as speakers who are useful in traveling, portable, festivity, and for many purposes. For better sound quality and long battery life, the most loving speaker is the JBL speaker. For any interruption-free sound, we will glimpse at the efficient ways of effortlessly solving the query of Why does my JBL speaker keep turning off? 
My JBL speaker keeps turning off, are you stuck with this problem? The reasons behind this glitch might be the battery is low, your charging cable may be damaged, and the automatic turn-off feature. Then read the reasons for it and its best solutions.
We'll reveal to you the finest resolution to this problem. Follow these solutions and tackle all your problems with JBL speakers. Know How Can We Connect Bluetooth Headphones To Vizio TV? With some Quick Steps.
See Also: How To Stop WiFi From Turning Off Automatically On Android 
Why My JBL Speaker Turns Off? 
The trouble of why my JBL speaker keeps turning off may repeatedly occur. This issue happens for simple reasons; let's examine these reasons and their resolutions; here are some common reasons.
Battery Life Plays A Crucial Role
The battery of our devices plays a major role, and too low a battery bothers us all the time. To curb this battery issue, always ensure that your JBL speaker is fully charged or attempt to charge it regularly. 
Essentially, JBL GO 2 has an efficient battery life of 6 hours and 40 minutes if you operate your speaker at a volume of 70%, and if you want a loud sound up to 100%, then JBL GO 2 battery will prevail till 3 hours, 30 minutes. 
A Flaw In Charging
By trying many times, you are not able to charge your JBL speaker, then there may be an issue with your charging cable. Your charging cable may have been damaged; attempt to use different wires.
But after trying several times with charging cables, you are still confronting this situation; then it is better to substitute the charging port. For replacing a charging port, then refer to the online guides to effectively get the new charging port. 
Another alternative you can try is a wireless charging kit from JBL. JBL provides this kit only, which allows you to charge your JBL speaker wirelessly. 
Do JBL Speakers Turn Off Automatically? 
You may get surprised that the JBL computer speaker has an automatic turn-off feature; this function works when not working with the JBL speaker for 10-15 minutes. 
You might not like this feature, but it is a design-based feature; to get rid of it, you may try to disable the automatic turn-off feature. Or the other way is to keep operating the JBL speaker. 
Some Quick Hacks To Fix This Issue
We have seen the possible reasons and ways to solve it, but still, you are dealing with the same question: Why does my JBL speaker keep turning off and then try some quick hacks to overcome this issue effortlessly?
Change It With Different Buttons
The best way to prevent your speaker from repeatedly turning off is to reset the JBL speaker.
Let's take a glance at resetting the different models of JBL speakers; 
Play/Pause" And "Power Buttons
The best way to reset the JBL Clip model is to retain the Play/Pause" and "Power buttons simultaneously, but ensure to do this while the JBL speaker is turned on. The sign of your triumph to reset is that the speaker is turned off; it may take around 30 seconds, but until then, keep holding these buttons. 
"Volume Up" And The "Bluetooth" Buttons
Another key to resetting the
JBL Charge
model is to tap the
"Volume Up" and the "Bluetooth" Buttons
at the same time and set the seal on while pressing these buttons when your speaker is on. Do this until the light ring doesn't appear.
Mute Button
On your JBL Link model, press the Mute button for 15 seconds when your JBL speaker is turned on. Make sure to tap the Mute button until your speaker gets turns off. 
"Volume Up" And "Play" Buttons
To do a factory reset on JBL Xtreme, hold the "Volume Up" and "Play" buttons for 5 seconds. Initiate pressing this while the JBL speaker is turned on and end the process when it gets powered off.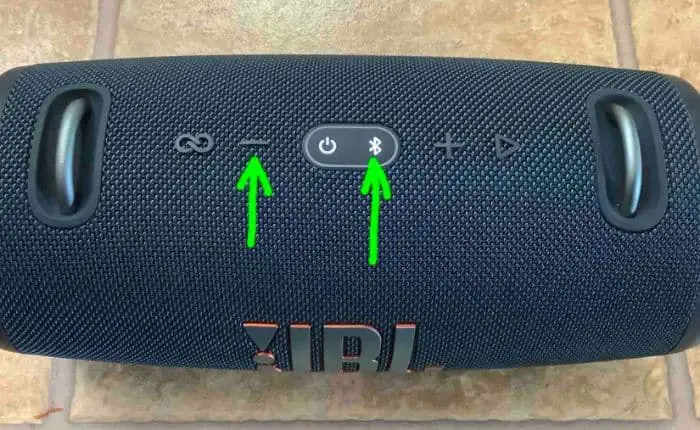 "Volume Down" And "Bluetooth" Buttons
On your JBL GO, hold the "Volume Down" and "Bluetooth" buttons, and do this for approximately 5 seconds until your speaker is successfully turned off.
"Volume Up" And The "Play" Buttons
On your JBL Flip, press "Volume Up" and the "Play" buttons until the JBL speaker doesn't turn off. And keep in mind to do this while your JBL speaker is turned on. 
When Should I Take Professional Assistance If My JBL Speaker Keeps Turning Off?
Amplifiers play an important role in your JBL speakers to efficiently convert the laptop's source signals into a large copy. Generally, a built-in protection device employs to protect the amplifiers from any short, but when things inside this heat up, the JBL speaker keeps turning off. Therefore, it is preferable to seek professional advice in this situation. The only drawback of taking a professional's help is it is much more pricey. 
Bonus Article: 4 Best Smart Speakers to Consider Using in 2022
Ways To Prevent It
You might have tried many tips and tricks to solve  Why does my JBL speaker keep turning off? At last, you see the only way to take this JBL speaker to the professional's hands. Before going anywhere, try some more tactics to solve this issue.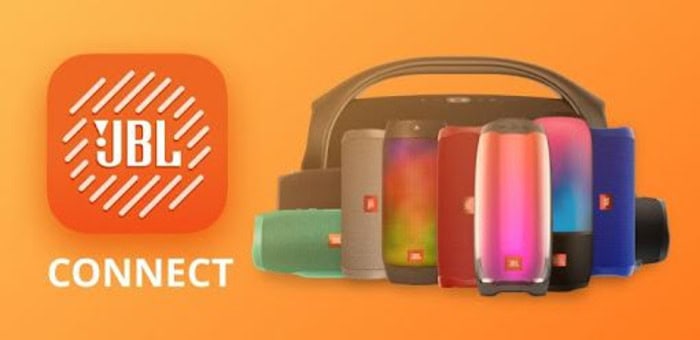 Updation Required
Maybe your firmware is of an old version; that's why your speaker keeps turning off; then try to download a JBL CONNECT app on your device and see if this app allows you to update to the new version of the JBL speaker.
Sorting Out Different Wires
The other reason for the JBL speaker to turn off might be the unusual wire in the system. So for this, open the JBL speaker, check all wires connections, and see if an inaccurately erroneous wire is not there in the speaker. After trying all possible ways, see if you have the warranty for the JBL speaker. If you have a warranty on the JBL speaker, then the repair service will be a freebie for you. 
More to read: How To Turn On Samsung TV Without Remote | Easy Guide
FAQS 
How is the sound quality of JBL on the go?
The JBL GO has a satisfactory sound quality compared to JBL Flip. But if you are searching for good sound quality and portability features in a speaker, go with Logitech X100.
What if JBL Go 2 won't turn on?
Do a factory reset if your JBL GO 2 turns off repeatedly or is not turning on. Use some key solution buttons; firstly, try the mute button and then attempt with the Volume and the Bluetooth button. Try these different buttons until your JBL speaker doesn't power off. At last, to do a thriving reset, try to turn off the JBL speaker manually.
Why can I not pair my device with Bluetooth on the JBL speaker?
If you cannot do a Bluetooth pairing of your device with a JBL speaker, this may happen if your device is not in a nearby location with a JBL speaker, or the speaker may have connected to another device.
Why does my speaker randomly fades in and out?
This problem may occur if the wires are not properly connected to your speaker, so open the speaker and see if all the connections are proper or not.
Conclusion 
In a word, we have seen the subject of Why does my JBL speaker keep turning off and the best possible ways to solve it. Implement all these steps to initiate this process by checking the battery cable and port. If there is no issue in your battery cable and port, do a factory reset of the JBL speaker by pressing different keys for distinct models of JBL speaker.
After following all tactics, if you still cannot solve this issue, take an expert's help. 
See Also: 10 Methods to Fix "iPhone Won't Charge" Problem in 2022