One of the most well-known discussion forums is Reddit, which has several subreddits or communities. Additionally, it has a messaging feature that lets you interact with other users. However, there are times when you need to delete Reddit messages quickly. This article will help you know how you can delete Reddit messages.
You can delete Reddit messages using a desktop browser, A Mobile App, Delete Message In Chat, Delete Send Messages, and Delete Whole Conversations. You can hover over the message you want to be deleted and then click on the given trash icon.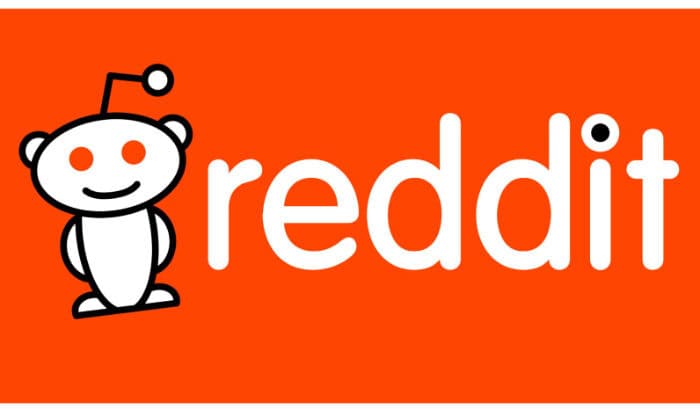 Reddit allows you to interact with various content types and others who share your interests in the content on these subreddits. Reddit allows you to delete messages in specific ways. This step-by-step tutorial explains how you can delete Reddit messages. Also, You can check this article to learn how to block someone on Reddit.
Features Of Reddit
Some features of Reddit are:
Users of Reddit can post articles on various topics, such as news, strange rumors, entertainment, education, etc. 
You can find almost anything online. Reddit will allow its users to message other Redditors like other social networks like Facebook and Instagram do.

You can also choose to delete messages on 

Reddit text. 
You cannot delete private messages sent to or obtained from other Redditors, only those you have received from them.

Therefore, until the recipient deletes it, a copy of such messages will stay in their inbox.
See Also: 11 Sites Like Reddit | Top 11Reddit Alternatives
How To Delete Reddit Messages?
You can delete Reddit messages by using five different methods.
Using A Desktop Browser
How can you delete Reddit messages? Follow the instructions below to erase Reddit messages using a desktop browser:
After opening the browser and visiting the Reddit website, write down your personal information to log into your account.
A pop-up window will then show up on the screen.
Your Reddit inbox's undesired message from other users has been successfully erased.
See Also: How To Add Flair To Reddit Post [Simple Methods]
Using A Mobile App
How to delete Reddit chats? Users of Reddit can download a mobile app from the Google Play store. Enter your login information into the app to access the Reddit site.
Here are some easy instructions for using the program to erase messages on Reddit quickly:
Inbox emails that you want to delete should be checked.
After moving forward, a pop-up will show up on your phone's screen. To erase something, you must click.
Your Reddit inbox's desired unwanted message has been removed at this time.
The fact that all Reddit accounts automatically sync with desktop and mobile browsers should be noticed. 
Suppose you remove a Reddit deleted message using a desktop browser. In that case, the information will also be updated on your mobile device, and vice versa if you delete the message using a mobile app.
You must be aware that the new information will appear on all platforms where you may access your Reddit account once you have erased a specific message from your Reddit platform.
See also: Know How To Quote On Reddit
Delete Message In Chat
The chat feature differs from Reddit's post and private messaging service aesthetically and technically. You can delete chat messages as a Reddit user, but the procedure varies based on your platform.
How can you delete Reddit messages? In a web browser, hover your cursor over the message you want to remove and click the trash icon to remove it.
You must press and hold a sent message to use the Delete message option in the iOS and Android apps. It is important to remember that when you delete a chat message, it gets deleted from both ends of the chat, not just your own.
See Also: 15 Best Public Discord Servers To Use In 2023
Delete Send Message
Your inbox may contain some sent messages that you deem undesired or unnecessary. You should also delete them if you want your inbox to operate more efficiently. 
You would have also sent emails if you received inappropriate communications in your private inbox.
How to delete messages on Reddit? You can delete the communications in your direct messages folder. The choice to delete those sent messages from your inbox is yours. It will only empty your inbox; it won't remove the messages you sent them from their inbox.
Any communication you send to another Reddit member enters their inbox. You can delete it from your end, but it will remain on Reddit's history and system until the other person deletes it.
Delete Whole Conversation
Another regrettable fact to be aware of is the inability to remove numerous messages simultaneously. On the Reddit site, there is no ability to delete an entire chat or conversation. Only individual messages can be deleted.
It is pretty tricky and time-consuming if someone wants to delete messages on Reddit or an entire discussion at once. It does assist in managing the inbox more effectively. Still, the task requires a lot of time, and occasionally users leave the chat in their inbox because they need more patience or time to delete a Reddit chat, each message one at a time.
The only thing you can do in the meanwhile is to instantly delete any messages from your inbox that you deem unimportant.
FAQs
How can I get rid of a Reddit chat message?
The process for deleting a chat message varies slightly depending on the platform you're using. On the browser, click the trash icon after hovering over the message you want to remove. Press and hold a sent message on the iOS or Android app, then choose to delete sent messages on Reddit. Report any chat messages that you believe may violate Reddit's Content Policy.
Who can view my Reddit messages?
On the Reddit site, all messages are private and only seen by the other receiver with whom you have been chatting or conversing. The communications you send them and the time and date they were delivered are visible only to you and your receiver.
How can I delete a message that has already been sent?
On the browser, click the trash icon after hovering over the message you want to remove. Press and hold a sent message on the iOS or Android app, then choose to Delete the message.
How does Reddit operate?
Users can send and receive messages on Reddit just like on other apps. Reddit has an area where new messages can be received. The ability to communicate between users is made possible by this feature. Reddit also notifies you when other users respond to your posts or comments.
Conclusion
Deleting messages becomes crucial if you mistakenly send the wrong information to someone. A statement you've sent to another Reddit user is immediately and permanently removed when you delete it from the conversation.
How can you delete Reddit messages? Fortunately, Reddit makes it straightforward to do so. So you can apply any of the methods outlined in the article. You'll find that the process is much simpler if you use these techniques.
See Also: How To Get Discord Default Avatar Easily – TechWhoop