Chromebooks have been in the market for a very long time and are pretty popular in the community. Well, if you want to improve the condition of your default browser, we have something for you. Here is a list of the best browser for Chromebook that you would love to use. Make sure to download them and check out the new features today.
See also: Best File Manager for Chromebook | Top 10 Reviewed
1. Google Chrome
There is no doubt in the fact that Google Chrome is the most suitable web browser for Chromebook. Further, it is primarily pre-installed on most devices and connects with your Google account.
The best part is that you can easily manage and save important passwords without remembering them. The overall user interface is quite simple and provides proper assistance while surfing online. Users can also improvise the tabs by activating extensions as per the requirement. You'll love these best browser for Chromebook.  
See also: Email Client For Chromebook | 7 Best Tools for 2023
2. Opera
It is one of the older Chromebook browsers but is still in demand due to its high functionality. Being similar to Google Chrome, Opera has a considerable share in the total users in the community.
Moreover, the browser has a unique feature called Opera Turbo that will load the page quickly by compressing the data. It is readily available on Chrome OS and saves you a lot of time. Make sure to use the in-built ad-blocker tool as well.
Download: Opera
See Also: Use Chromebook As Second Monitor- Complete Guide 
3. Microsoft Edge
Microsoft Edge is one of the best web browsers for Chromebook that is quite effective for users looking for privacy security. Many users are reluctant to use the browser due to the impact of its predecessor- Internet Explorer.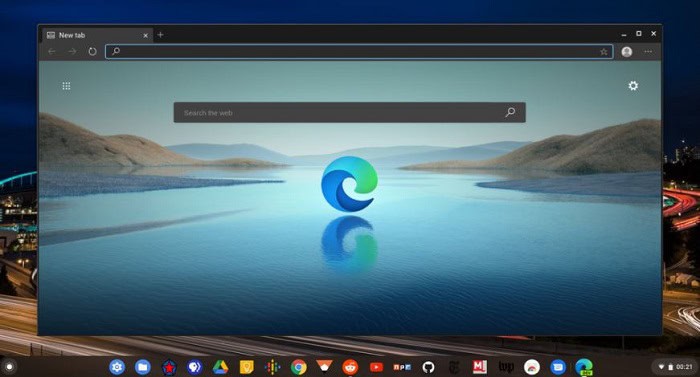 But trust me, Microsoft Edge is more efficient and provides impressive browsing speeds. You have a virtual assistance Cortana that lets you improve the productivity of the browser. Hence, users will have a secure environment without worrying about any cyber attack.
Download: Microsoft Edge
See also: 10 Ways to Fix Microsoft Edge Won't Open Error (Updated)
4. Brave
Nothing could be better than using a Chromebook browser regularly and earn rewards without any effort. If you want something similar, Brave is an open-source internet browser that lets the users get perks.
Each time you visit a particular website from Brave, you get Blockchain tokens that bring an ad-free experience. Moreover, the private mode secures your browsing environment by deleting history and location status. Users can even set the maximum limit of tags available on a single page for better readability.
Download: Brave
5. Vivaldi
Vivaldi is the best Chromebook browser for users who want to have a flexible browser in terms of customizations. You have control over thousands of different themes to suit your profile or job. The most popular choice is the dark theme, as it reduces eye strain while working for long stretches.
Further, it adapts to the primary color of the current website along with the option to group tabs. The server does not hold or store any kind of personal information like passwords, location, etc.
Download: Vivaldi
6. Mozilla Firefox
Moving further, Mozilla Firefox is a suitable browser for Chromebooks that delivers satisfactory results. It isn't easy to differentiate it from Google Chrome as most of the features are similar. Further, you get a unique technology in Firefox that safeguards your online data and privacy.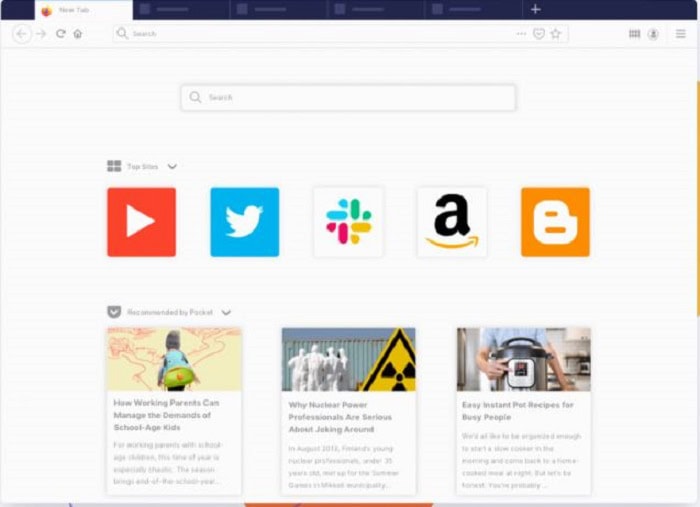 Also, users can download and install various extensions according to their preferences. It also begins from the page where you last left the browser for lowering the manual effort. The browser will send an alert in case anyone tries to access your account.
Download: Mozilla Firefox
See also: 5 Ways to Fix Secure Connection Failed on Firefox
7. Tor Browser
Privacy has always been a huge concern for users who constantly use their browsers to share confidential data. Tor Browser duly understands this problem and thus has an in-built VPN tool. It will not only hide the personal IP address of the user but also provides complete protection.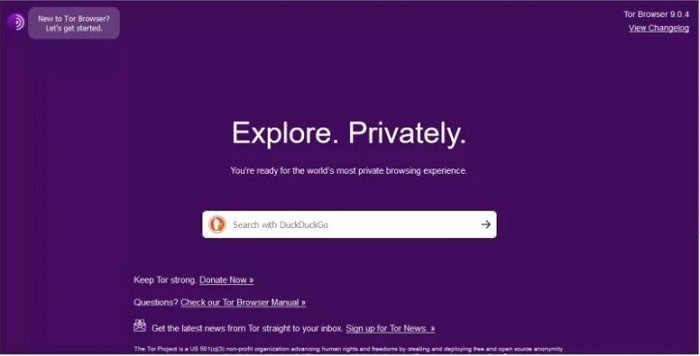 The browser will also block third-party sites trying to save cookies and clears history after closing the window. Many users tend to operate Dark Web through Tor Browser at their personal risk.
Download: Tor Browser
8. Avast Secure Browser
You must have heard of Avast Antivirus, and this time you can use the Avast Secure Browser on the Chromebook. Users get a double assurance of privacy while managing social media accounts on the software.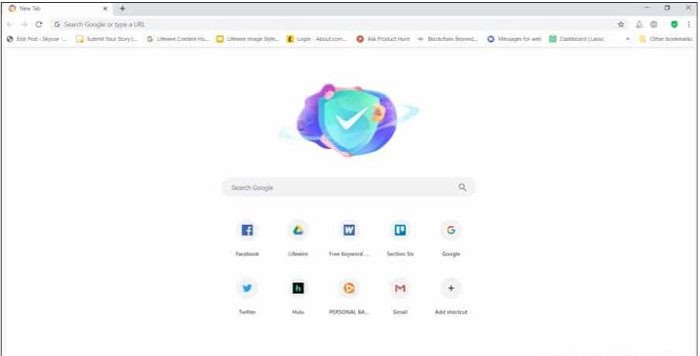 Also, it protects webcam access and doesn't allow any type of misusage. The browser lacks a pre-installed VPN which is a drawback for the users. However, you can download various VPN service providers accordingly.
Download: Avast Secure Browser
See also: Avast for Chromebook | How to Install & Use [Complete Guide]
9. Dolphin Browser
If you are still looking for other browsers for Chromebook, the search will end at Dolphin Browser. Further, the application is a suitable platform to run all your queries or manage an online business.
It also supports different themes, gestures, flash apps, and other tools necessary for a smooth experience. The overall interface is quite user-friendly and does not require any technical knowledge. Thus, try it out and find additional features yourself.
Download: Dolphin Browser
See also: How to Make Dolphin Emulator Run Faster [Configuration]
10. Torch Browser
Last but not least, we have the Torch browser on the list of best browsers for Chromebook. This application is recommended to users who are regularly downloading multimedia from online sources. Users can simply click to save any video or audio files on the local storage without additional tools.
Moreover, you can control various torrent packages as the browser supports them as well. Apart from playing online music, you can also try the Torch Games to access thousands of free apps.
Download: Torch Browser
Conclusion
We hope that you have enough applications and software to download on the PC. It will allow you to pick the best browser for Chromebook according to the situation. Also, don't forget to check the configurations of each browser on the Play Store.
See also: How to Install Kodi on Chromebook [The Complete Guide]