Since our childhood, we have always enjoyed those floating bubbles that suddenly appears on the screen sometimes. Those randomly popping bubbles are nothing but Screensavers. This article will provide you with different eye-catchy screensavers for free.
Screensavers are programs that fill the screen with animations or photos after a certain period of inactivity.  While they look pretty, their real purpose was to save the CRT or Plasma Screens from Burn-ins.
Even now, when the modern screens are not susceptible to Burn-ins, Screensavers are continuously used for the purpose of entertainment or getting a basic utility like time and date on screen.
List of Best Free Screensavers
While Windows already provides a good deal of Screensavers, we today have arranged a list of 10 of the best free Screensavers that not only adds a touch of beauty to your sleeping screens but also adds in utilities not commonly found on free Screensavers.
League of Legends (League Displays)
I must say that I was thrilled and filled with amusement when I saw this screensaver. It wouldn't be wrong to say that this is the best free screensavers I have ever seen. This screensaver is suitable for any occasion.
If you are a gamer, then this is the best screensaver you could ever have on Windows. The best part is this screensaver can be downloaded by Windows users and Mac users as well. You can visit this website for every new update by clicking on the link provided below.
Visit: League of Legends (League Displays)
See also: Free Bowling Games for Android and IOS
Electric sheep
Another amusing yet free screensaver made for windows is Electric sheep. It is highly polished and engineered with great graphics. The link provided below would offer you many options to download app/screensaver, Gold, and Stay Informed. Choose according to your requirements. Millions of users run this because of its eye-catching different morphic diagrams named as "sheep." Design your own sheep and give it to the gene pool.
It is designed to make you visualize the artificial platform where humans and machines come together and make this world a better place to stay. It has a super easy interface and dark background, which makes it more attractive. What are you waiting for? Download it and use it whenever your computer sleeps. Also, you can check out the FAQ on this site to remove your doubts, if any.
Visit: Electric sheep
See Also: Post your classified ads for free!
Japan Spring Screensaver
Whether you have visited Japan or not, we will definitely take you to simulated Japan. Ha-ha, another best free screensaver is Japan Spring. It gives you a charming view with all the vibrant colors. Not only this, but it also shows you the time.
It has a very compact size, and it's easy to install. However, for its successful operation, your system should have 256 Mb Video Memory, 30 Mb of free HDD space, and it will run on Windows 7/8/10/ 95/XP/Vista. You can see the famous Fuji Mount that is the national symbol of Japan. Install this screensaver in no time and enjoy it!
Download: Japan Spring Screensaver
See Also: Try Out These Best Ringtone Making apps!
Modern Glance
One of the top free screensavers that could not be left out is Modern Glance. Now Lumia Glance is not only on your phones but on your PCs as well. Users can easily optimize this screensaver as it comes absolutely for free with accessible, high-quality features. It has a background effect, opacity, source, etc.
It also shows the date and time position. Although this site had some glitches, now the engineers have worked upon them and made this site glitch-free. It has a size of about 15 Mb and once can easily adjust brightness, night mode, anti-burn-in options, etc. Feel free to click on the link provided below to enjoy amazing screensavers and server them to your eyes.
Download: Modern Glance
See Also: Wondershare Free Video Converter
Christmas Snow
What better way to start the list when New Year is just around the corner? As the name suggests, Christmas Snow is a beautiful landscape image with snowfall animation perfect for the wintry look.
The old, snow-covered cabin adds to the charm of the aesthetics and cotton-like clouds bouncing off the edge of the screens are just a treat to the eyes.
This is the best free Screensaver for all those winter-loving people out there who wants to bring the feels to their screens.
Download: Christmas Snow
See Also: Top 8 Free VPN For Torrenting
Night Before Christmas 3D
Another one for Christmas! You can't blame us. Christmas is such a colorful and widely celebrated occasion that artists find it a perfect material reference for Screensaver.
Night Before Christmas really stands out due to its amazing art design and color scheme. You are provided with three different images that are loaded and changed randomly while the Screensaver is active. All three of them are a masterpiece in their own right.
You are also provided with several setting options like selecting the image to be shown, or hiding the kitty in the living room!
Download: Night Before Christmas 3D
See Also: 10 Best Website Hosting Services
Living Marine Aquarium 2
Ending the list is one of the most popular free Screensavers in the community. Living Marine Aquarium 2 features more than 18 species of fishes and other sea-life creatures.
It has several different camera angles and is animated to let the creatures roam free on the screen.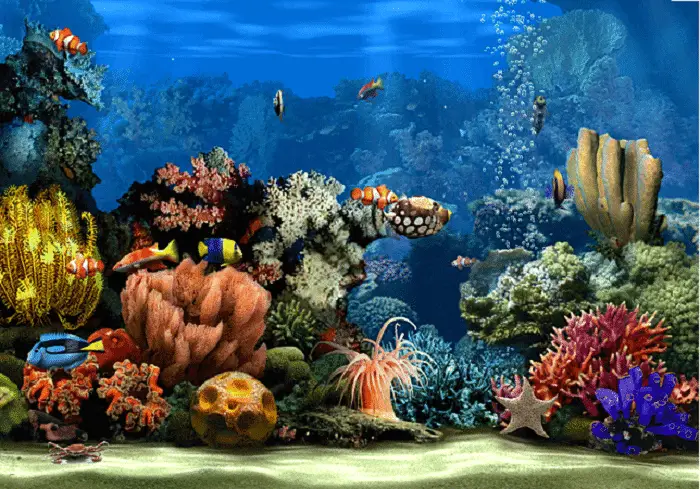 You will have three different aquarium environments to choose from. Apart from which you can also set the graphics quality, the number of species and the animation quality through settings. This is a perfect choice for marine life lovers!
Download: Living Marine Aquarium 2
See Also: 9 Best Affordable Online File Hosting Services
Another Matrix
Another Matrix is one of the popular free Screensavers for tech geeks. It replicates the falling green code style from the movie series "The Matrix."
In the movie, the falling green code is used to represent the encoded rendering of the virtual world.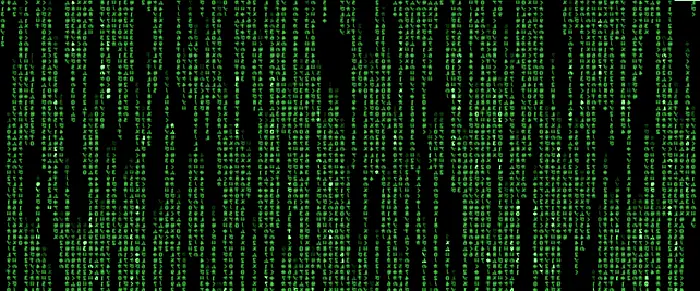 Also, black background with green text code is a trademark for hackers or programming geeks in general.  It is also a fun and interesting way to fool your friends into thinking you are on a heavy programming project!
Download: Another Matrix
See Also: Kicksta Review | How to Get Real Instagram followers with Kicksta
DropClock 3
DropClock is a brilliantly unique approach to the traditional digital clock. It is a beautiful free Screensavers designed to tingle your artistic nerves.
It is designed as the time is shown by heavy metal block numbers dropping down in the water and floating in slow-motion.
DropClock 3 is certainly a must-have for all those who like to please their eyes with good aesthetics and brilliant designs.
Download: DropClock 3
See also: – 3 Trusted Sites to Download Wii U Roms for Cemu
Helios
Helios is an attractive free Screensavers which keeps the screen in motion. It is an eye-catching piece of art which replicates the attraction-repulsion cycle taking jellyfish-like ions.
It also provides you access to settings where you can tweak the animation speed, motion directions, ion interactions, etc.
Download: Helios
MSN Fireplace
MSN Fireplace is one classy free Screensavers which is aesthetically charming yet quiet and classy at the same time.
It is basically a fireplace animation with quiet flames burning in it. This simplicity is what makes this one stand apart.
Download: MSN Fireplace 
Are you a dog lover? Check out the following screensaver.
Dog Licking Screen
Here is your perfect virtual pet. This Dog Licking Screensaver shows the animation of a real-life pug licking a glass pane, giving the impression that it is your screen which is being licked!
This is a cute little option to surprise people on a timely basis.We think it is best free screensaver for dog lovers.
Download: Dog Licking Screensaver
Try out some other Free Screensavers if you didn't like above mentioned free screensavers.
Midnight Beach
Midnight Beach wins all the medals in the art and aesthetics department. It is just gorgeous and one the most pleasant free screensavers. No other way to describe it.
A lone boat is standing at a sandy shore, witnessing the harmony between ocean tides slowly lapping over each other and a full moon dancing between the carefree clouds.  This is one animation you would not want to miss.
Download: Midnight Beach
See Also: 14 Free Job Posting Sites for Employers!
Super Mario Bros
I can imagine the blast of nostalgia that hit your face right now. Super Mario Bros is one of the largest and most popular NES game ever released in history.
This free Screensaver is the cutest free Screensavers as it consists of a played recording of Level 1-1. It is perfect to sate your daily dose of nostalgia and for hardcore gamers.
Download: Super Mario Bros
Final Words
We have tried to add the best free Screensavers from different niches to provide you with the best options available. We hope you liked the list! If you know other free screensavers, let us know in the comment section below.
Are you amongst those Who Are Getting League Client Won't Open Error? Try out these proven ways to fix it!