Are you looking for the best free apps for dementia patients? Discover the top-rated apps specifically designed for dementia patients. Explore their supportive features and user-friendly interfaces to enhance cognitive abilities and provide engaging activities. 
Discover top apps for dementia patients: Lumosity for cognitive skills, Reef 3D Aquarium for relaxation, MindMate for overall well-being, Constant Therapy for personalized therapy, Let's Create! Pottery for creativity, MemoClock as a reminder system, and Medisafe for medication management. To know more, keep on reading. 
Due to their invaluable help for both patients and carers, mobile applications play a significant part in dementia care. Patients' independence and quality of life are enhanced using these applications to assist with memory exercises, prescription reminders, and daily routines. Apps that provide assistance, knowledge, and tools to manage and monitor the well-being of loved ones can also be helpful to caregivers. Let us know more about the best free apps for dementia patients. 
Benefits of Using Apps for Dementia
Numerous advantages of using apps for dementia patients' lives positively affect their quality of life. One key advantage is the mental stimulation and cognitive support they provide. These apps offer engaging activities, such as puzzles, memory games, and brain exercises, which help keep the mind active and promote cognitive functioning. 
Apps also contribute to reducing stress and promoting relaxation for dementia patients. They often include soothing music, guided meditation, and stress-relief techniques to help individuals relax and calm their minds. 
Moreover, the dementia app enhances communication and reduces feelings of isolation among dementia patients. They may include communication options like video chats, message services, and social networking capabilities that let people interact with friends, family, and support networks. This lessens the isolation and loneliness that can frequently accompany dementia.
Using apps for dementia offers mental stimulation, cognitive support, stress reduction, relaxation promotion, and improved communication. These benefits enhance the overall well-being and quality of life for patients and their caregivers.
Top Apps for Dementia Patients
Let us look at some of the best free apps for dementia patients.
Lumosity
An app called Lumosity is well known for its capacity to raise cognitive abilities. It provides a variety of brain-training games and puzzles intended to test and pique the mind's curiosity. Furthermore, People may use Lumosity to engage in exercises focusing on various cognitive skills, such as memory, attention, problem-solving, and flexibility.
Users may tailor their training experience using the app's user-friendly interface according to their requirements and objectives. It monitors development while giving feedback and insights to assist people in keeping track of their cognitive performance.
By regularly using Lumosity, individuals can experience several benefits for their cognitive skills. The app's tasks are designed to foster memory retention, mental flexibility, and general cognitive performance. These exercises can strengthen mental flexibility, attention, memory recall, and problem-solving skills. Consequently, Lumosity is helpful for anyone who wants to preserve and enhance their cognitive talents.
See Also: Best Personal Assistant Apps For Android | Top 16
Reef 3D Aquarium
The lovely virtual Aquarium known as My Reef 3D Aquarium delivers the peace and beauty of the undersea world directly to your fingertips. It's like having your Aquarium at home without dealing with cleaning and upkeep! 
When you first launch My Reef 3D Aquarium, a magnificent underwater environment with brilliant coral reefs, colorful fish, and swaying plants will greet you. After a hard day, you may unwind and rest thanks to the tranquil ambiance of soft music and subtle sound effects.
Using the virtual Aquarium in this software is one of its most outstanding features. The fish may be fed by tapping the screen, and you can enjoy watching them joyfully swim around. Additionally, you can personalize your Aquarium by picking various fish types, coral reefs, and plants and altering the lighting to create the ideal mood.
My Reef 3D Aquarium is a fascinating and personalized experience that may give you hours of relaxation and enjoyment, whether you're a fish enthusiast or just searching for a quiet getaway.
See Also: Top 10 Android Puzzle Games That Are Fun To Play
MindMate
MindMate is a unique app that supports and enhances cognitive health and overall well-being. It provides a comprehensive platform for individuals of all ages to engage in mental exercises and physical routines that promote brain health.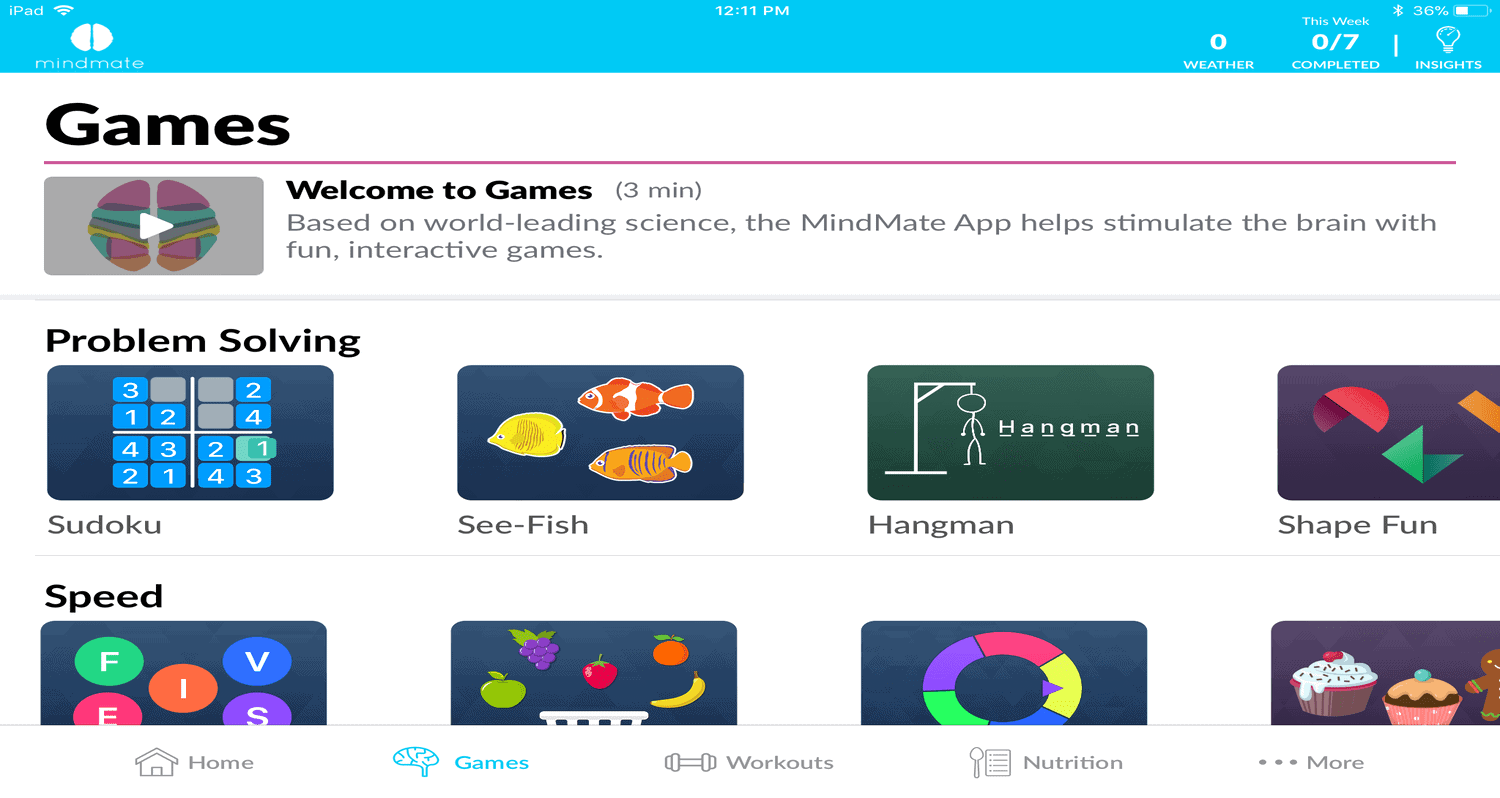 The app's background is rooted in scientific research highlighting the importance of challenging the mind and staying physically active to maintain cognitive function. MindMate combines these principles into an accessible and user-friendly interface that encourages users to exercise their brains and bodies regularly. 
Different cognitive activities inside the program engage multiple brain regions, including language, memory, attention, and problem-solving. Users will find incorporating these workouts into their everyday routines simpler because they are built to be exciting and fun.
Furthermore, MindMate provides a selection of physical exercises and activities that advance general well-being. Exercises for strength, balance, flexibility, and cardiovascular health are incorporated into these regimens; these activities support brain health.
By fusing mental and physical workouts, MindMate encourages people to take care of their mental health in a fun and engaging way.
Constant Therapy
A unique technique called Constant Therapy was developed to assist those with cognitive capacity problems. It was created by professionals, including medical professionals and scientists, looking to offer tailored therapy to those in need.
Constant Therapy underwent several clinical trials before making it accessible to the general population. The program was tested on several groups of people in these trials to assess how well it enhanced their cognitive abilities. These studies' positive outcomes demonstrated that Constant Therapy has the potential to improve people's lives significantly.
Constant Therapy offers tailored therapy programs, one of its best features. This means that each person using the program gets a course of Therapy explicitly tailored to their needs. The program uses advanced technology to assess a person's abilities and designs exercises and activities targeting specific difficulty areas. This personalized approach makes Therapy more effective and helps individuals progress at their own pace.
Let's Create! Pottery
Let's Create! Pottery is a beautiful app designed to bring stress reduction and creativity into people's lives. It offers a virtual pottery wheel where users can create beautiful pottery pieces using their fingertips.     
Using Let's Create! Pottery can be a great way to relax and reduce stress. Molding clay and shaping it into unique pottery designs can be very calming and therapeutic. It allows users to focus on the creative process, providing a much-needed break from the demands of everyday life.
Let's Create! Pottery's user participation and design possibilities are two of its finest features. The program offers users a variety of tools, hues, and patterns so they may use their imagination to create genuinely unique pottery. This degree of personalization and independence fosters a sense of ownership and pleasure in the creative process, making it an enjoyable and exciting experience.
See Also: Sight Word Apps | Top 11 For Android & IOS (Updated 2023)
MemoClock
MemoClock is an innovative device that has an exciting creation backstory. It was created by a team of inventors who wanted to find a way to help people stay organized and remember essential tasks in their daily lives.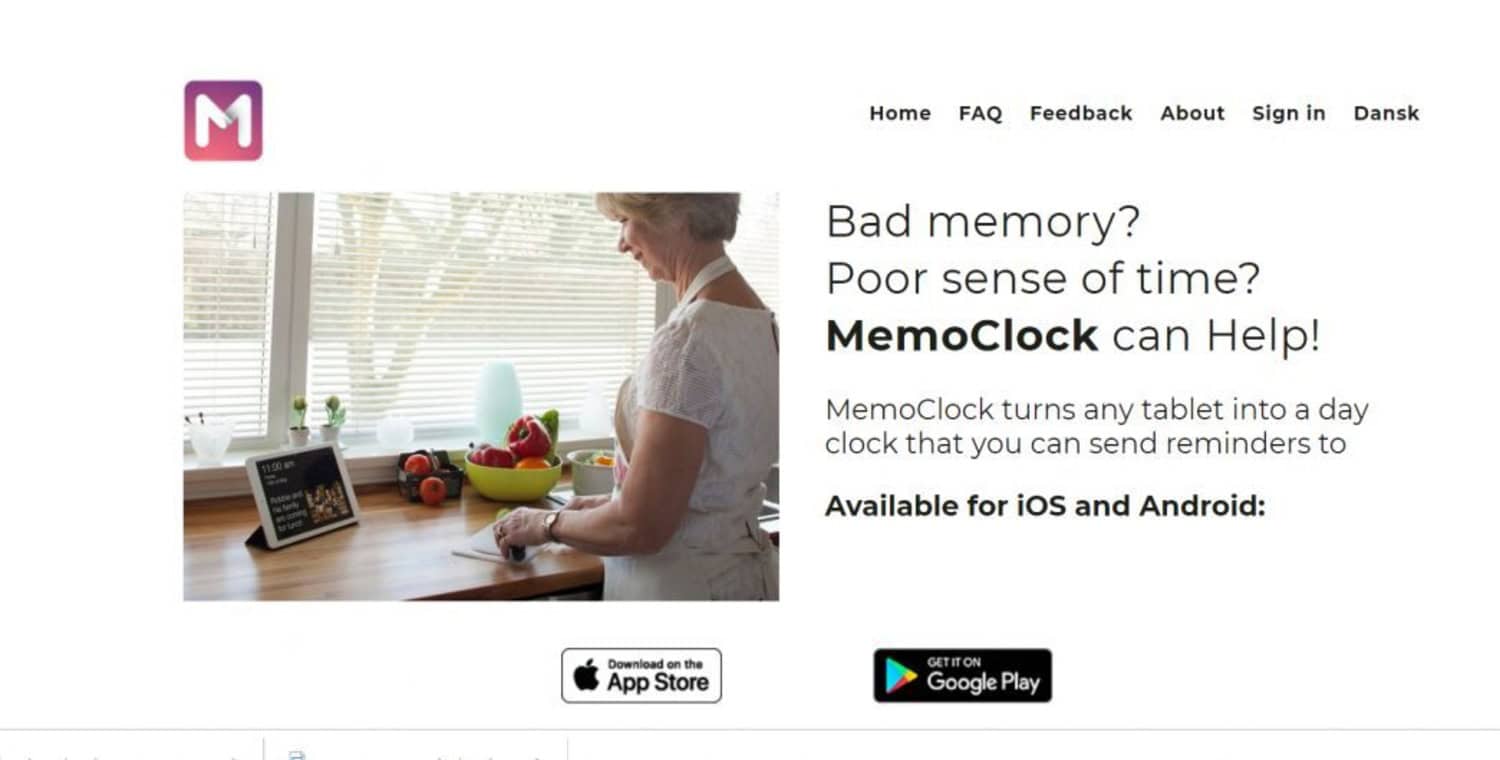 MemoClock came about when one of the inventors needed help with forgetfulness and missed several necessary appointments. This is one of the best apps for seniors with dementia. They realize that traditional alarm clocks need more flexibility or personalization for reminders. So, they set out to design a device that could wake people up and serve as a reminder system.
MemoClock's reminder features are what make it truly special. It allows users to set multiple reminders for different activities throughout the day, such as taking medication, attending meetings, or completing tasks. Additionally, Programming the gadget with customized messages and times is possible, preventing forgetting crucial information.
In addition to its reminder functions, MemoClock also offers communication benefits. Users may get messages or updates from friends, family, and coworkers by connecting them to a smartphone or computer. This function encourages improved communication and aids users in maintaining connections with individuals who are essential to them.
See Also: The Top 10 Neighborhood Apps That You Should Use
Train Your Brain
"Train Your Brain" is a program specifically designed to cater to the needs of seniors, focusing on keeping their minds sharp and agile. The program recognizes that mental exercise is as important as physical exercise, particularly as we age. 
Train Your Brain offers a variety of memory games and activities that are tailored to stimulate cognitive functions. These games are designed to challenge and engage seniors, helping them maintain and improve their memory, attention, and problem-solving skills. The activities range from puzzles and word games to trivia quizzes and memory exercises. This app can be considered one of the best Alzheimers app.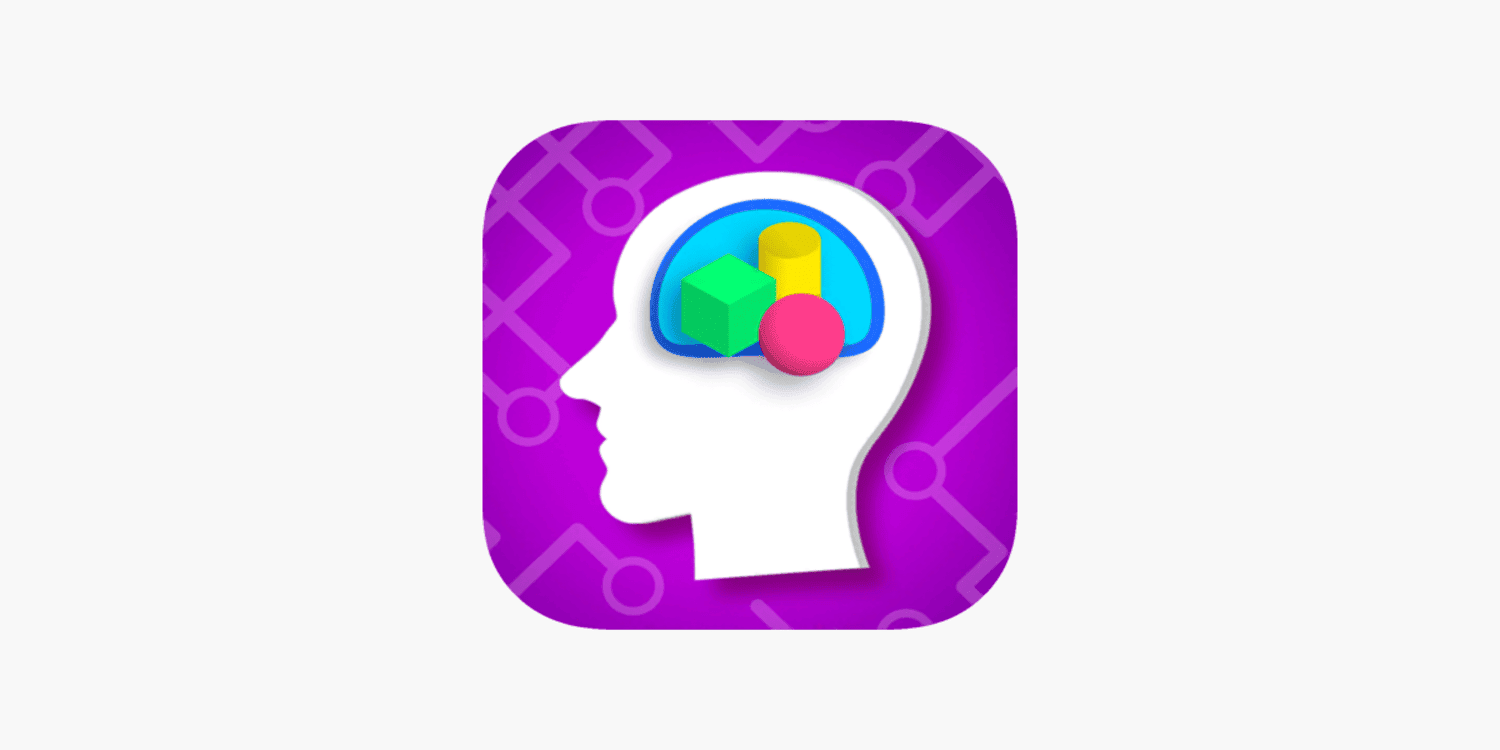 What sets Train Your Brain apart is its thoughtful design for seniors. The program considers older adults' specific needs and abilities, ensuring that the games are intuitive, user-friendly, and accessible. Thus, The interface is designed with larger fonts, clear instructions, and simple navigation, making it easier for seniors to engage with the activities and enjoy the benefits of brain training.
See Also: Top 24 Word Game Apps For Android And iOS | 2023
My House of Memories
"My House of Memories" is a unique program that invites individuals to embark on a journey of historical reminiscing. It provides a platform for individuals to investigate and rediscover their memories in a historical setting.
The program features memory albums and personal photos, allowing individuals to delve into their past and connect their memories with significant historical events. It will enable people to weave together a rich tapestry of their experiences and more significant historical tales.
Making customized memory books is one of "My House of Memories" 's most essential features. Users may create collections of souvenirs, tales, and images with much personal significance. These collections offer a concrete and visual depiction of a person's life experience, inspiring nostalgia and introspection.
"My House of Memories" is one of the best free apps for dementia patients. It allows people to interact with their history from a larger perspective by fusing personal recollections with historical events. It links to the more significant historical tales shaping our world and fosters a better awareness of one's past.
See Also: Top 11 Health Apps For Overall Health To Use In 2023
Dementia Guide Expert
The "Dementia Guide Expert" is a valuable tool that attempts to offer comprehension and support to people with dementia and their families. This app for dementia patients offers comprehensive information on the different stages of dementia, helping individuals navigate the challenges and changes of the condition.
It offers a clear understanding of the symptoms, behaviors, and cognitive changes at each stage, delivering in-depth insights into the many phases of dementia. This understanding enables people and caregivers to foresee and accommodate the dementia patient's changing requirements.
The "Dementia Guide Expert" provides helpful advice and a plethora of information for patients and carers in addition to explaining the phases. Thus, it offers advice on obtaining support resources, managing daily routines, encouraging involvement, and communicating effectively. Hence, these tools enable users and caregivers to take well-informed actions and provide dementia patients with the most excellent care and assistance possible.
The "Dementia Guide Expert" is an invaluable tool that equips individuals and caregivers with knowledge, tips, and resources to navigate the journey of dementia with confidence and compassion. It is one of the best free apps for dementia patients.
See also: Apps For People With Disabilities In 2023 [Top 11]
Medisafe
Medisafe is a powerful app that helps individuals manage their medications effectively. It provides a comprehensive platform for medication tracking and reminders, ensuring that users never miss a dose and stay on top of their medication schedule. This is one of the best apps for Alzheimer's.
With Medisafe, users can easily input medication information, including dosage instructions and timing. The app sends timely reminders and notifications so that you take medications at the right time. Moreover, this feature is handy for individuals with complex medication regimens or difficulty remembering their medication schedule.
One of the standout features of Medisafe is its Medifriend functionality, designed to support caregivers. In addition, Caregivers can connect with their loved ones' Medisafe accounts to monitor medication adherence and receive real-time alerts if they miss a dose. Thus, this feature promotes peace of mind for caregivers, knowing they can provide timely assistance and support. 
Medisafe is a reliable companion for medication management, offering robust tracking and reminder features. Further, It supports caregivers through the Medifriend functionality, fostering better communication and coordination in managing medication regimens. So, these are the best free apps for dementia patients. 
See Also: Best iPhone Apps To Fight Insomnia | Top 7 Picks
FAQs
Are these apps suitable for different stages of dementia?
Yes, many of these apps are suitable for different stages of dementia. They offer adjustable difficulty levels, allowing individuals at various cognitive levels to benefit from the activities. Some apps also provide personalized features based on the user's abilities and progress.
Can dementia patients use these apps independently?
Yes, these apps are largely self-sufficient and helpless. However, caregivers or family members can also support and engage with the individual using the apps.
Can you use these apps on different devices?
Most of these apps are accessible across various platforms, including tablets and smartphones. They are available for download through app stores such as the Google Play Store and the Apple App Store, giving customers convenience and flexibility on a variety of devices.
Are these apps genuinely free to use?
Yes, these apps are generally free to download and use. However, some apps may offer additional premium features or content that require in-app purchases. It's essential to review the app's description and user reviews to understand potential costs or limitations.
Conclusion
Technology plays a significant role in dementia care. It can provide helpful tools and resources for caregivers and families. To support people with dementia, caregivers and families must consider using apps designed for this purpose. Also, exploring app options can make a positive difference in dementia care. Thus, we hope this article on the best free apps for dementia patients has helped you know everything about it.