A neighbourhood app is a smartphone application that enables users to connect with their neighbours and share information about their community. Neighbourhood apps can learn about local events, report problems, and help others.
Here is a list of the top neighbourhood apps: Nextdoor, Neighbors by Ring, Naborly, Life360, Neighborhood Watch, Peanut: Find Friends & Support, StreetSafe, and WeAlert. These apps allow users to connect with their neighbours and share information about their community. Read on to know about this app in detail.
Neighbourhood apps can be an invaluable resource for residents of a community. They can help residents stay informed about what is happening in their neighbourhood and provide a way for residents to connect. If you want to communicate with neighbours, consider downloading a neighbourhood app today. In this article, we will learn about the best picks one can make while selecting the neighborhood app.
Best Picks For Neighbourhood Apps| Top 10
Check out the list of best neighbourhood apps below.
Nextdoor App
Nextdoor is a neighborhood-focused social media platform that allows you to connect with others nearby. Whether you've lived in your neighborhood for years or recently moved in, Nextdoor is a great way to meet your neighbors, share recommendations, and stay updated on local happenings.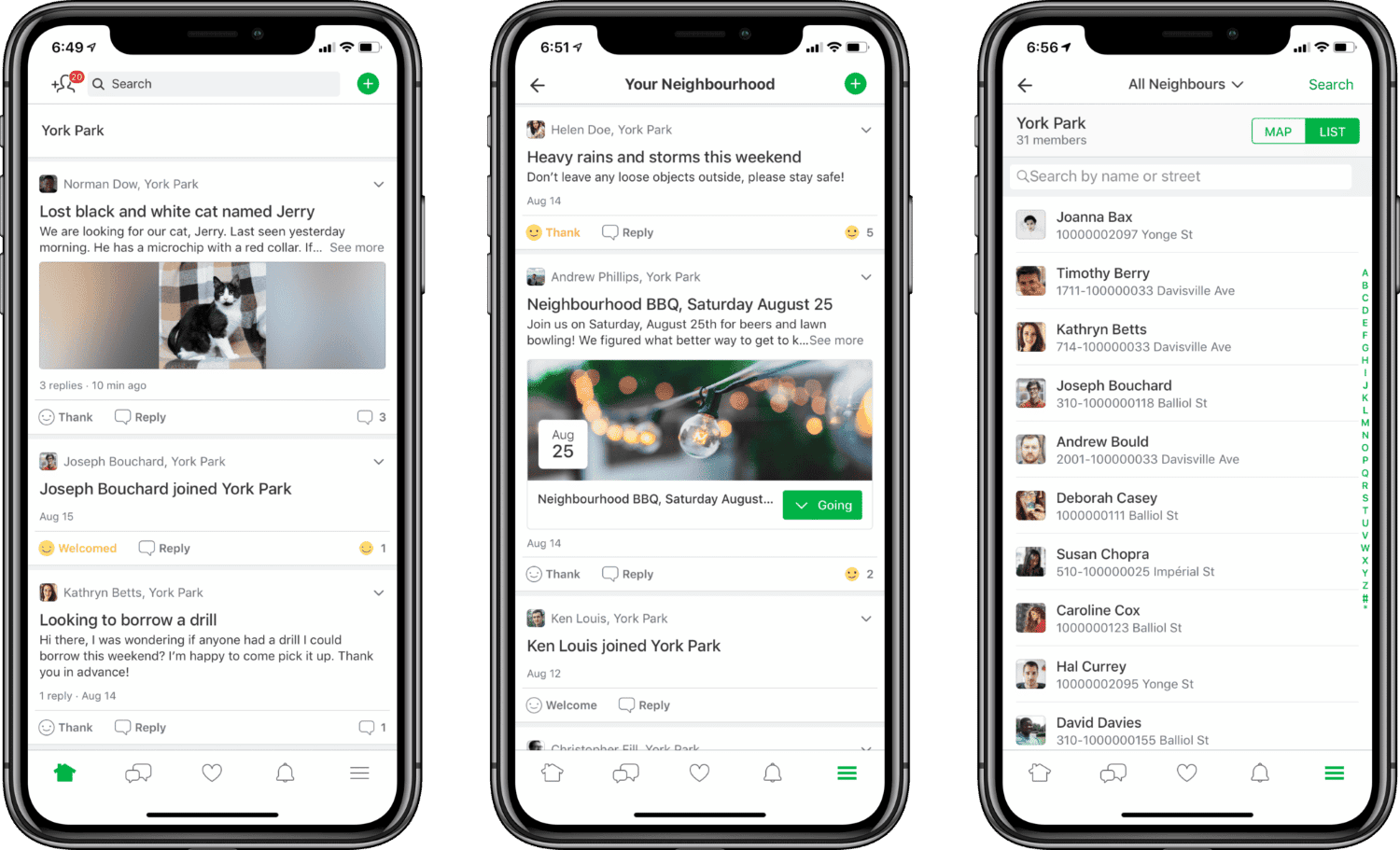 You can sign up using your address and verify your identity. The app then shows you posts only from your neighborhood and nearby areas. It's a private social network used to share information locally. We've found Nextdoor useful for keeping tabs on suspicious activity in the area, finding out about community events, and getting restaurant suggestions from neighbors.
Some key features of Nextdoor include:
Location-based feeds

– See posts only from your neighborhood and nearby areas.

Verified residents

– Identity is confirmed, so you know other users live nearby.

Ask & answer questions

– Need a handyman recommendation? Ask your neighborhood.

Crime & safety alerts

– Stay alerted to local criminal activity and suspicious people.

Buy and sell group

– This is a great place to find used items or sell things to neighbors.
Visit: Nextdoor
See Also: How To Track A Cell Phone Location Without Them Knowing
Neighbors By Ring App
Have you heard about Neighbors by Ring? It's a free app created by the smart home security company Ring to help neighbors stay informed about safety concerns in their community. The app allows users to share crime and safety-related posts, photos, and videos with verified neighbors for a more secure neighborhood.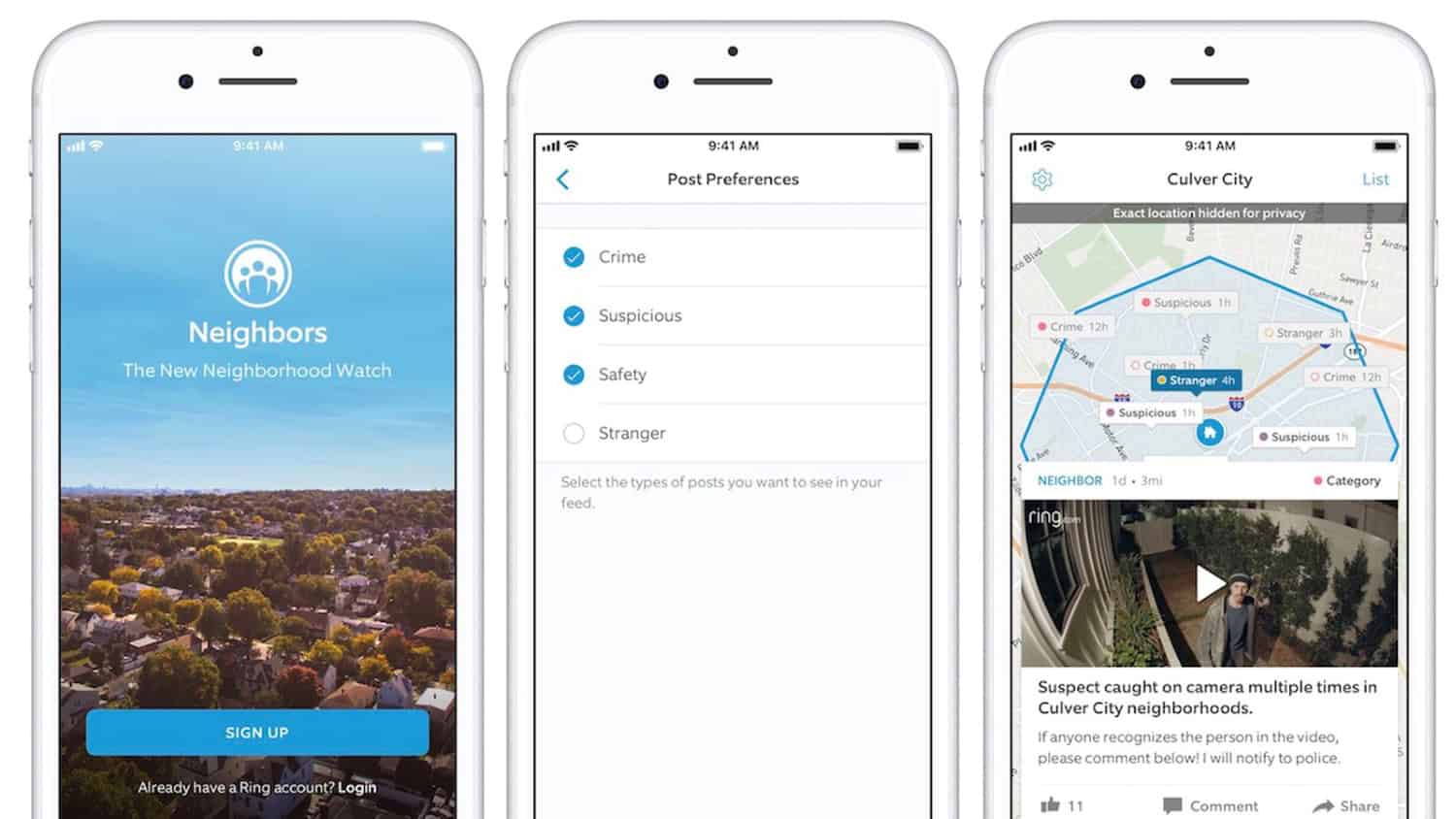 You can receive Crime and safety alerts from your local community and surrounding areas through the Neighbors app. Folks use it to share information about crime incidents, lost pets, suspicious activity, and more. This allows users to stay vigilant and helps build community relationships. The private social network also has a built-in security request function where you can request help from neighbors in emergencies.
Some key features of Neighbors by Ring include:
Private neighborhood watch –

Only view posts from your local area

Real-time crime & safety alerts

– Stay informed with alerts from nearby communities

Video & photo evidence

– Share media to aid investigations or identify suspicious persons

Request help during emergencies

– Discreetly alert neighbors if you need assistance
Direct messaging with neighbors – Send private messages to your Ring Neighbors group
Visit: Neighbors By Ring App
Naborly App
Naborly app is a social network designed to build relationships within your local community.
Through the app, you can join discussions on topics like recommendations for lawn care services or tutors. See what community events are coming up and find help from neighbors, like watering plants while someone is out of town. The private platform allows you to safely connect, interact, and collaborate with others living nearby.
Some top features of Naborly include:
Neighborhood network:

See only posts from your local area for privacy and security

Discussion boards:

Find answers, advice, and local experts through topic-based threads

Calendar of events:

Discover social happenings, volunteer opportunities, and meetings near you

Task exchange:

Offer and request help with things like rides, pet-sitting, or small handyperson jobs
Neighbor profiles: Learn more about others through basic profiles to build familiarity
See Also: Computer Goes To Sleep Too Fast: Learn To Fix Now
Life360 App 
Whether you have teenagers who just started driving, older parents you want to help keep safe, or young children you move around, Life360 is an incredibly useful app for staying connected to your family wherever they are.
Through Life360, you can view family members' locations in real-time on a map and their trip history. You can also set up custom safety notifications like arriving/leaving alerts so you know when someone reaches or leaves a designated place. The app's built-in SOS feature allows you to alert your circle if help is needed instantaneously.
Some key Life360 features include:
Real-time locations:

Use the interactive map to pinpoint family or track an ETA.

Custom alerts:

Configure alerts like curfews, speeding, or leaving predefined locations.

Trip logging:

View a history of all journeys in the app's timeline for extra accountability.

Safety circles:

Share live sites securely with groups of relatives or trusted friends.

SOS alerts:

Request emergency help from your process with just a few taps for instant response.
Visit: Life360
See Also: How to Stay Safe on the Internet: Online Safety Guide
Neighbourhood Watch App
The Neighborhood Watch app allows residents to work directly with their local law enforcement to help monitor activity and criminals in the area. Through the app, police can post safety alerts, requests, and updates only verified neighbors see for their street and surrounding community zones.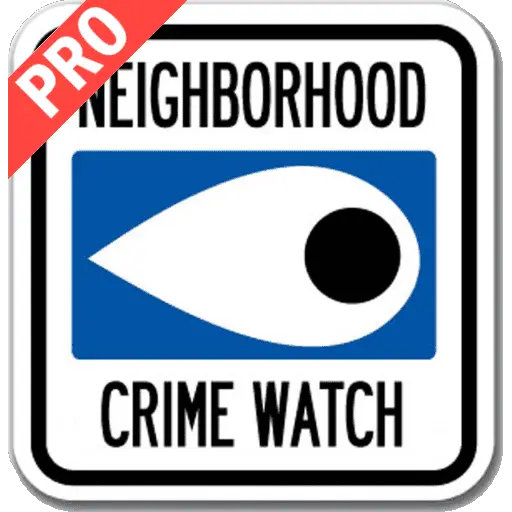 Neighbors can also report suspicious behaviors through the app's reporting feature. This helps police build a real-time map of incidents to spot criminal patterns. Additionally, the app provides a way for neighbors to contact each other directly about issues and instantly alert the whole community in case of emergencies through the neighborhood-wide notification setting.
Some key Neighborhood Watch app features include:
Location-based alerts

– Receive localized notices from law enforcement.

Incident reporting

– Note suspicious activity that could aid investigations.

Neighbor messaging

– Discuss concerns discreetly with your street group.
Emergency notifications – Alert the community with one push if help is needed.
Visit: Neighborhood Watch
See Also: How To Stream Local Channels On Firestick? [2023]
Peanut: Find friends and Support
Peanut is an app that allows you to meet new friends and find support. Whether you've recently moved to a new city or want to expand your social circle, Peanut can help. The app is designed for women to connect with others going through similar life experiences.
You can create a profile and browse other users' profiles nearby. The app uses your location to suggest potential friends within a certain radius. This makes arranging real-world meetups easy once you connect with someone online.
Some key Peanut: Find friends and Support app features include:
Group chats

– Join topic-based discussion groups to meet others with shared interests

Events Calendar

– See social and wellness events users in your area have created

Mood tracking

– Note how you're feeling each day and follow friends' moods over time

Question feature

– Ask the community questions about topics like parenting, relationships, and more

Journaling –

Write private entries or share anonymized thoughts to inspire others

.
Visit: Peanut
See Also: How To Stream Local Videos To Chromecast? [Detailed Guide]
StreetSafe App
The StreetSafe app aims to help people feel safer when walking alone or traveling at night. Developed with personal safety in mind, it allows users to track their movements and request emergency help.
With a simple swipe or tap, you can open the app and start a safety timer that shares your live location with selected emergency contacts. As you walk, it tracks your route so contacts always know where you've been. If the timer isn't manually stopped at your destination, it will automatically alert your contacts that you may need assistance.
Key features of StreetSafe include:
Emergency SOS button

– One tap calls local emergency services and shares your live location

Accident detection

– If your phone detects a hard fall, it will ask if you need help and contact emergency services if you don't respond

Customizable contacts

– Choose which contacts receive your location during safety walks and can trigger help if needed.

Offline mode –

Location tracking works without data or wifi for peace of mind anywhere
Walk stats – See maps of past routes and timestamped starts/ends for added accountability.
Visit: StreetSafe
See Also: Free Malware Removal Tool For Windows In 2023 [Top 10]
WeAlert App
The WeAlert app promotes safety in numbers by allowing groups to look out for each other. Using live location-sharing it keeps members accountable as they move throughout their day.
Each group on WeAlert has administrators that approve new members. Once accepted, your location is anonymously visible to other group members. The app will notify your group if your dot stops moving for a preset time or if you turn off your site.
Key features of WeAlert include:
Group message boards

– Chat with your group to coordinate movements or check-ins

Customizable auto-alerts

– Admins set parameters for when stillness triggers notifications

Incognito mode

– Temporarily turn off your location without triggering alerts if needed

Location history –

See where friends have been 24/7 for peace of mind
SOS button – Discreetly trigger a silent signal to your group if you need assistance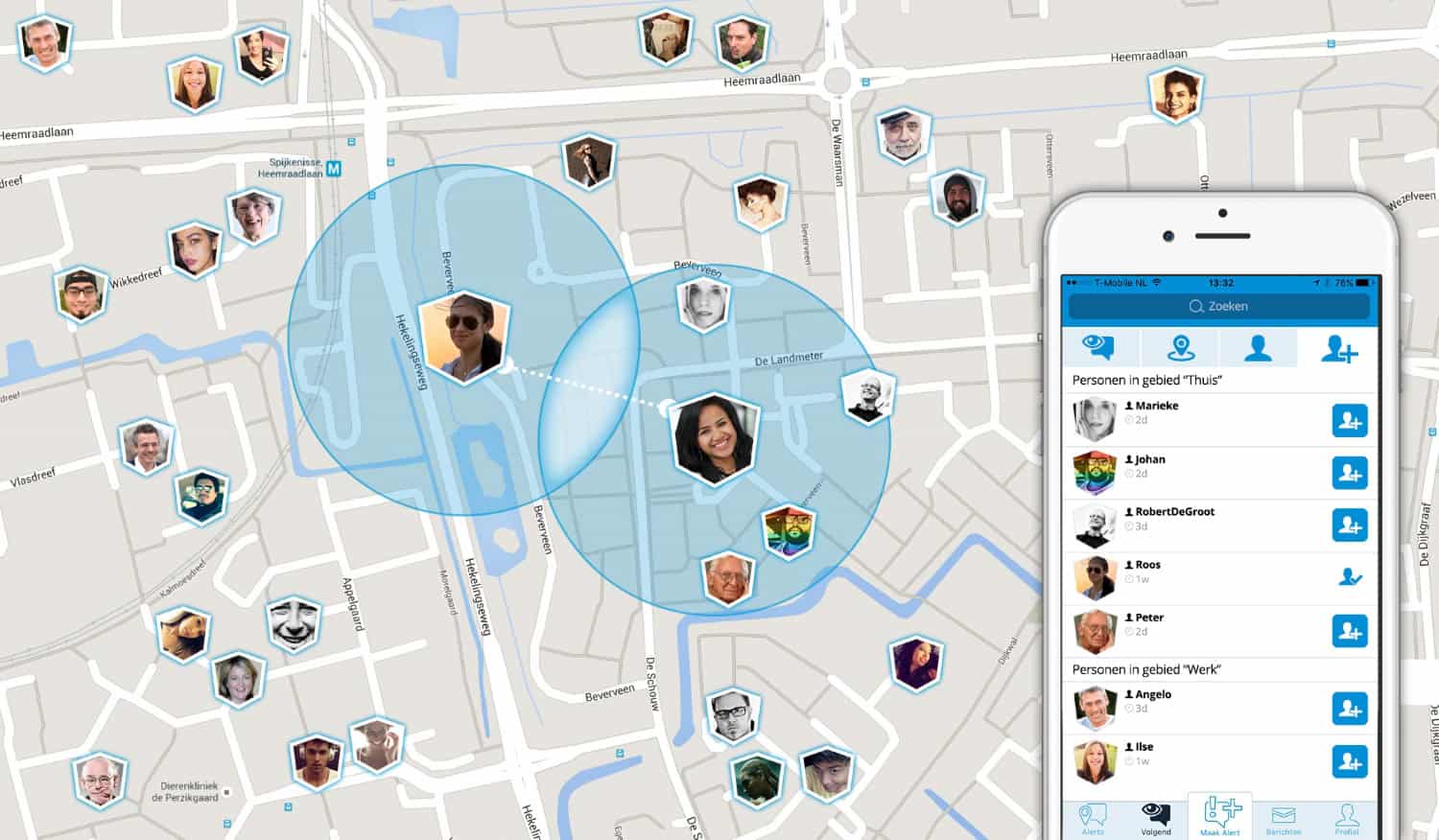 WeAlert also has a local businesses and services directory, so you can find what you need without leaving the App.
Visit: WeAlert
Olio App
The Olio app aims to reduce food waste in neighborhoods by connecting those with extra produce, baked goods, and other items to neighbors looking for them. Whether you have excess homegrown vegetables, day-old baked items from your business, or simply unpacked groceries you can't use, Olio makes it easy to pass them on.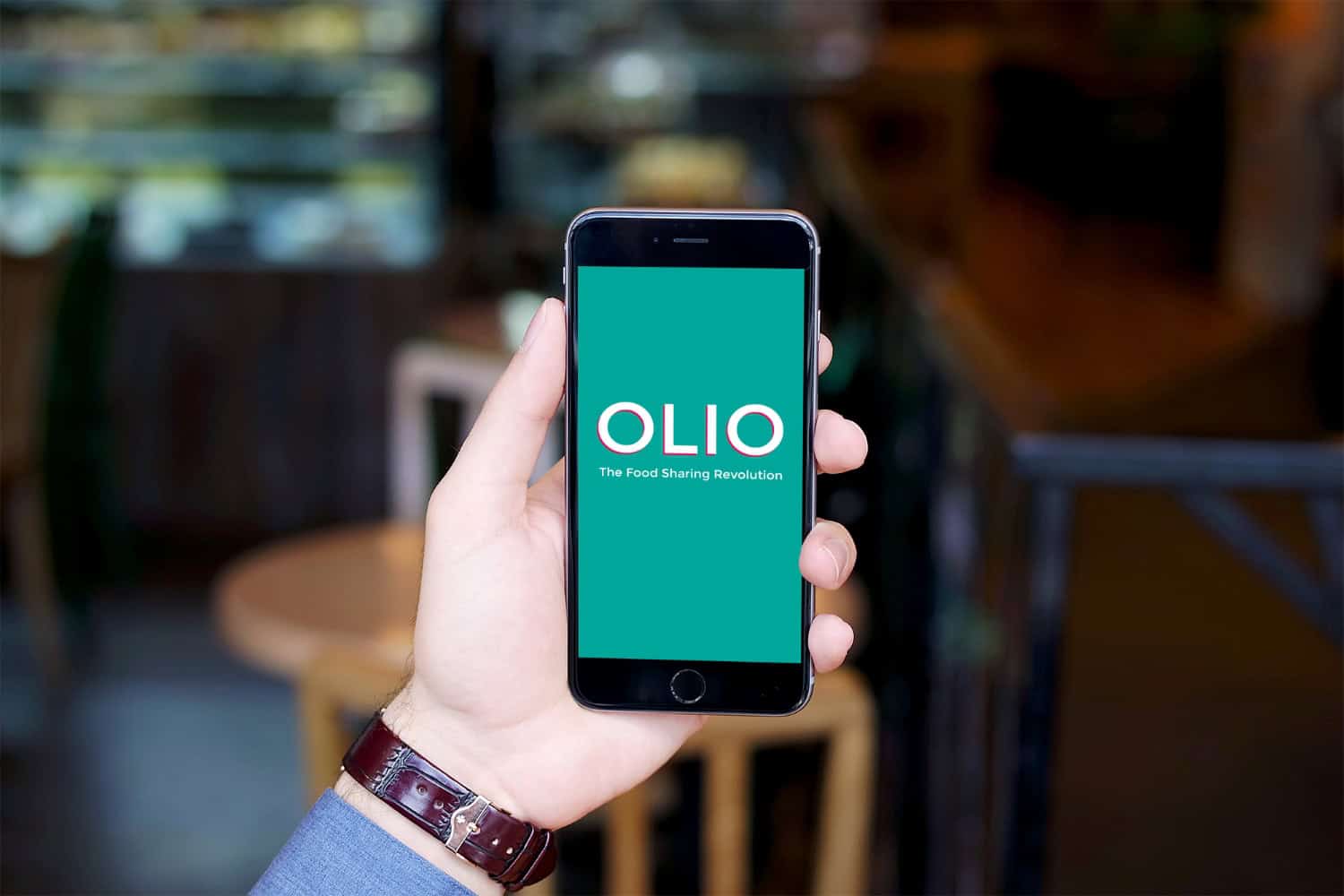 People can browse available items near them for free or list what they have to share. Many post photos to show exactly what's known as well. Olio arranges contactless doorstep pickup when an item is claimed to maintain safety.
Key features of Olio include:
Neighborhood ma

p – See specifically what's listed by address to plan your trip

Search filters

– Look for items by type, like vegetables or packaged foods

Claim notifications

– Get alerts when your requested items become available

Leave-out drop off

– List instructions for no-contact donation of perishables
Feedback system – Public reviews help build trust within the community
Visit: Olio
Meet Up: Find Events Near You
The Meetup app is a popular way to get out and explore new interests or hobbies by attending in-person events locally. Whether you are interested in learning photography, games, wellness activities, or volunteering opportunities – Meetup has hundreds of groups curating fun social events you can join.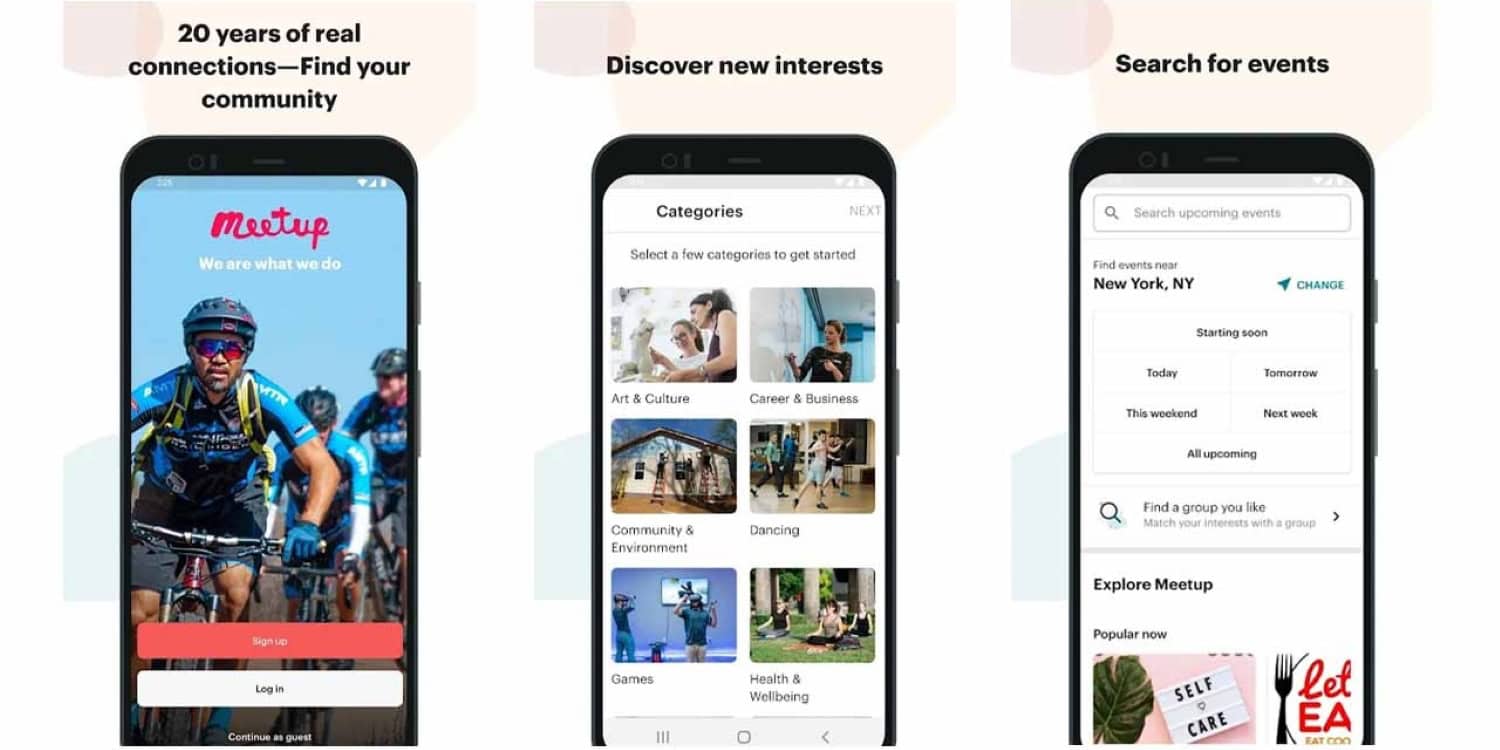 Some useful Meetup features:
Group chats

– Connect with other members online before attending real-world events

Calendar view

– See what's happening in your city beyond the next 30 days

Carpooling

– Find others following the same meetup going your way

RSVP notifications

– Get reminders before upcoming RSVPs are due

Photos

– See pictures from past events to get a feel for group vibe and activities
Visit: Meet Up
See Also: 5 Best Ways For Removing Adware From Android Phone | Updated 2023
Frequently Asked Questions
Are neighbourhood apps secure?
Most neighbourhood apps prioritize user safety and implement security measures like user verification and content moderation. However, it's still crucial for users to exercise caution, avoid sharing personal information publicly, and report any suspicious activity to the app administrators.
Can I use a neighborhood app to report issues or concerns?
Yes, many neighborhood apps provide features to report issues or concerns within the community, such as potholes, graffiti, or safety hazards. This enhances collaboration between residents and local authorities, improving the overall livability of the neighborhood.
Can I find local services or businesses through neighbourhood apps?
Absolutely! Many neighbourhood apps include directories or recommendations for local services, businesses, and professionals. Users can find everything from restaurants and shops to home repair services, making supporting local businesses and discovering new resources easier.
Are neighbourhood apps only for residential neighborhoods?
While residential neighborhoods are the primary focus, neighbourhood apps can cater to specific communities, such as college campuses, business districts, or hobby-based groups. These apps aim to connect individuals with shared interests within a given area.
Conclusion
Using neighborhood apps helps you stay connected with your local community. You can build relationships, exchange information, and get assistance through these helpful platforms. Download them and become an active member to enhance safety in your area while enjoying interactions with neighbors. We hope this article on the best neighbourhood apps has helped you find the best app for you and your family.
Let us know which neighborhood apps you like the most and why.