The one thing that most users commonly ask is how to join a Telegram group via a link. We have a complete guide for you, so read it till the end.
A URL for your channel can be found in the Telegram join link. The user will immediately switch to your channel or group by clicking on it. This article will teach you how to join a Telegram group via a link, including what a Telegram group or channel link means, what Telegram channels are, etc.
This blog will include what a Telegram group or channel join link means, how to join a Telegram link, what Telegram channels are, and more!
See Also: Calling Apps | Free Top 5 Apps For Android In 2023
What Does A Telegram Group Or Channel Join Link Mean?
You must be comfortable making join links because you must now provide them to us (or anyone else you deal with). Telegram adds users who click the Join Link immediately to your channel.
Adopting it will therefore boost the number of users who join your Telegram channel and positively affect the response you receive from your advertising. Some channels are beneficial as they provide paid stuff for free. You can watch Movies for free, can get paid softwares and mod apks for free.
Naturally, clicking the link is just one part of advertising. You can also use this link to get someone to subscribe to your Telegram channel.
See Also: 14 Best Video Chat Apps To Call Your Friends And Family
How To Join Telegram Group, Via Link?
Now that we have learned what joining a link means, let's discuss how to join Telegram group via link.
1. You'll need a Telegram account to get going.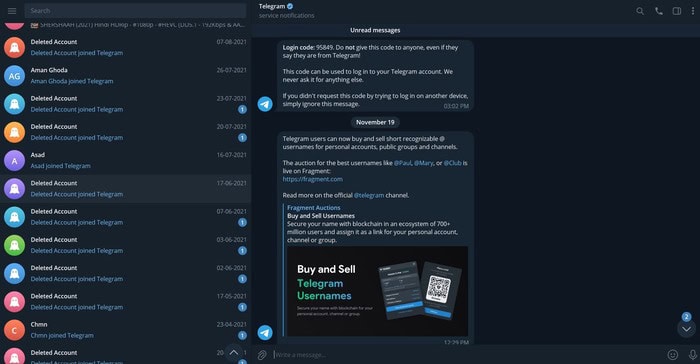 You can join a group through the app or a desktop program.
2. Click on any links that are sent to you by others.
  As an example, https://t.me/admitad test will be the first thing it will contain.
3. Your Telegram app will open the link.
To join the group, tap "Join Group."
See Also: Top 13 Alternatives To Google Hangouts
How To Join A New Group On Telegram?
To join a group chat on Telegram. A group is a chat room with up to 200,000 users administered by one person or a small group. So now, how to join a Telegram group with a link also includes Many websites and organizations that feature open channels and communities.
So, how to join a group on Telegram?
1. The best way to begin looking for a group is by exploring the web for organizations that share your interests.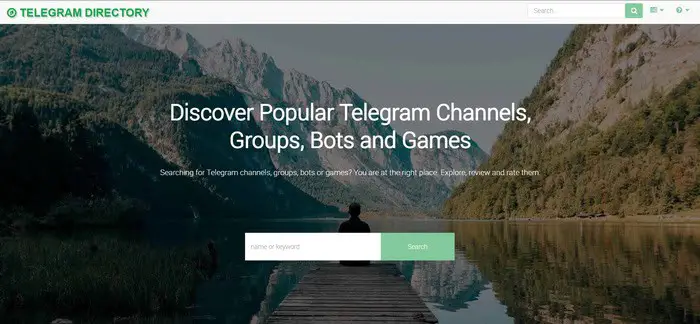 Using Tdirectory is an excellent way to locate organizations.
2. In the Telegram app, when you locate a group you wish to join, tap on it and select "Join Group" from the group's About page.  
You must first click the link requesting to be accepted if the group is private to join a group chat.
3. Following your approval, the group will appear in your Telegram chat.
See Also: 13 Best Free Voice Chat Apps And Services For Gamers In 2023
What Are Telegram Channels?
Telegram channels and Telegram groups differ. For instance, public Telegram groups are allowed to have up to 200,000 users despite their apparent similarity in answering how to join the channel in Telegram.
On the other hand, channels are created expressly for the mass communication of messages. They are not intended for talks, unlike groups.
Both public and private channels allow for an infinite number of subscribers. Each public channel has a unique "www.t.me/username" URL.
Each message includes a view count and information on who shared it; only the channel owner or admin can publish to the channel, and channels can contain rich media like video, audio, polls, and more.
Search Telegram Channels Online
Everything from news sources to sports updates to book and movie recommendations may be found on Telegram channels.
While Telegram allows for direct keyword searches, there is a better approach to locating Telegram channels. By utilizing well-organized internet repositories, that is.
Telegram channels categorize an online database of channels based on themes and interests. A list of channels for television, movies, books, technology, and other topics is available.
You can browse several channels on the website, check their most recent posts, and see how many subscribers they have.
Just tap the "Subscribe" button when you're ready to join the channels in the Telegram application.
FAQs 
How can I locate and join a group on Telegram?
The distinction between private and public groups will restrict the accessibility of new members. You will always require a direct invitation or a 't.me' invitation link to locate and join a private group.
How do I create Telegram Links?
On your Android device, you can install the Telegram app and start the process. Step 2: Tap on Your Channel. You must now look for the channel for which you wish to build a connection. Once you locate it, click on it to launch it. Step 3 Press the Channel Name button. You can see the name of your channel at the top of the channel's chatbox.
How to join a telegram group with IOS?
Install the Telegram app on your iPhone and select the 'Chats' tab. Click the search bar at the top of your screen to begin. Should you not see it, scroll below. Type the name of the Telegram channel you wish to join in this box. Afterward, pick it out of the search results. Tap the 'Join' button to join the channel.
How can I join a Telegram group with a link on PC?
Launch the Telegram web app from your browser. To continue, press Enter or Return on your keyboard after typing web.telegram.org into the address box. If Telegram does not automatically log you in, you must provide your phone number and allow SMS account verification.
See Also: How Telegram Became The Anti-Facebook? Complete History Of Telegram
Conclusion 
This is our full tutorial on how to join telegram group via link. But we advise our users, especially young users, to be careful of the kind of group they are joining. There are numerous unofficial substitutes available. However, keep in mind that these are merely aggregators. The choices are invalid, and you may join a group of con artists.
There are unavoidably a lot of pornographic groups and channels because we are on the Internet, which is primarily filled by humans (and fewer bots). We can find several subreddits with names that look pretty official, but they are only updated with postings from Telegram groups for Onlyfans, etc. We're not saying it's awful or useless; we're noting that looking for a Telegram channel or group may sometimes lead to arbitrary results.
There are Telegram channels that advertise other channels and groups. However, almost all of them require admin fees. Therefore we are hesitant to suggest them here. There are many other bots' channels; therefore, even though there are viable alternatives, we caution our users to use them carefully.
See Also: 9 Best Discord Bots With Advance Level Features (Updated)