Are you fed up with not having access to high-definition streaming and downloading of movies and television shows? If so, you've arrived at the ideal web page! To check the strength of your WiFi signal, the team has assembled a selection of applications. Read on to know more about iPhone WiFi signal strength apps. 
The best WiFi signal strength apps for iPhone are WiFi Analyzer, Fing, WiFi Signal Strength Meter, the Network Monitor, Home & Office WiFi Security and IT Tools, and the Network Analyzer. To know more about these apps, read the article. 
Understanding how your gadgets are working is crucial if you want to strengthen your WiFi signal. Remember the three steps for choosing the optimal WiFi channel for the router. Regular users and IT specialists may use WiFi analyzer applications to gain insights into network problems and disputes. Apps for analyzers streamline and make this procedure easier for you. Below are the main rivals currently offered on both iOS devices.
See Also: Can You Use Wi-Fi On A Deactivated Phone? All You Need To Know
Best WiFi Signal Strength Apps for iPhone
Let us look at some of the iPhone WiFi signal strength apps.
WiFi Analyzer
It's a strange reality about the Internet that it works better and costs less in poorer nations. It can be surprising to learn that connection quality might be subpar and that the cost is high in high-tech locales like Europe or the US.
You have thus observed that your WiFi is operating slower than normal. Check the status of your connection first, then proceed. When you press the best WiFi analyzer app for iPhone app's open button, the spherical diagrams appear on the blank screen. Diagrams will have various hues since they show various signals. You can determine, for instance, how strong your neighbour's connection is.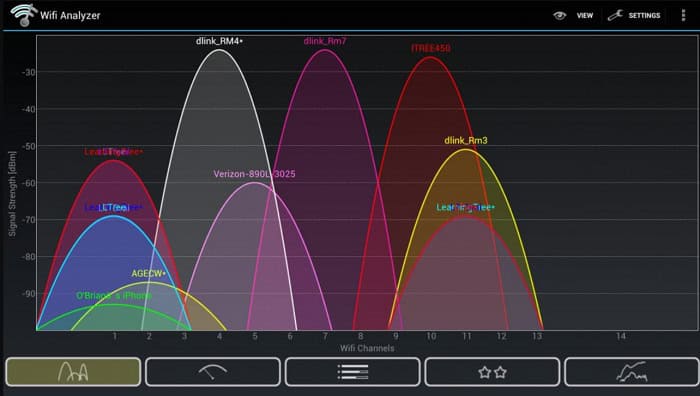 Diagrams are always moving, which makes sense because signals change every second. You may go on to settings once you've determined how strong your signal is.
This is the best WiFi signal meter app. You can choose to scan an interval or an open network indicator. Moreover, you may combine the same APs, combining the BSSID and SSID into a single signal. The list's group mode is an option. 
Check This Out 12 WiFi Hack Apps For iPhone You Need To Know In 2023
Fing
The Internet was a large underground wire 20 or 30 years ago. It offered, via a thick infrastructure, all local networks. The term "the air" is more common these days.
At our residences and places of business, there is just one router wired to the underground cable that transmits signals to every device. Thanks to it, people now have a new opportunity to ignore the signal when they are not supposed to. In addition, a weak WiFi signal may indicate a compromise of your network. This WiFi strength app for iPhone is a tool to diagnose and resolve Internet connection issues. If you're not happy with the speed of your network, you can run speed tests. The program will provide details about the devices that are now utilizing your network thanks to the precise identification of the Internet address, MAC address, device name, version, seller, and manufacturer.
You can disconnect some of them to increase the speed of your WiFi connection. This is one of the best iPhone WiFi signal-strength apps. 
WiFi Signal Strength Meter the Network Monitor
It is still being determined if the advent of 5G will cause our devices to stop using the current WiFi network. Others think it is harmful because of the waves that will be produced by 5G.
Nonetheless, this iPhone WiFi app signal strength will enable you to locate and assess the strongest WiFi signal in your area. It analyzes every channel of available signals and informs you which is the finest and which you should pick. This app's intuitive UI is a defining feature.
While WiFi signal applications frequently have an unappealingly plain and uninteresting appearance, it is refreshing to see something designers have given some care to.
Also, the application will give you comprehensive details about any nearby WiFi network so you can decide whether it is worthwhile to join your phone to it.
Home & Office WiFi Security
The amount of vital data that is now present on our networks makes its protection crucial. One of the iPhone WiFi signal strength apps available has been demonstrated to be this one.
It works with many different, efficient tools. In short, it maintains the integrity of your connection, which is what a good WiFi analyzer should do.
Put another way. This WiFi signal strength app on iPhone analyzes the signal information, bans unauthorized connections, verifies the wireless strength and speed, and maps your network on a polished graph that graphically displays activities on your wireless network.
Unlike others, this software is convenient for anybody who needs to know a few things since everyone wants reliable WiFi.
The program measures WiFi speed (slow performance may be caused by your gadget, not the network itself), shows the public IP address, DHCP, and DHCP lease, and suggests ways to speed things up.
Another choice will list every connection that is currently active on your device. It shows established international connections, listening IP interfaces, and closed connections. You may utilize a port scan or a blocklist IP checker to check the IP.
See Also: How To Assign Static IP Address To A Wireless Device- COMPLETE GUIDE
IT Tools the Network Analyzer
Let's say you are streaming a high-definition movie when your WiFi starts to lag, and you must stop it sometimes. Or you are enjoying a tune you truly enjoy, but it frequently mutes due to signal gaps.
This program, which is user-friendly for all skill levels, will assist you in understanding what is happening with your Internet connection. Furthermore included are common network diagnostic tools like ping, traceroute, DNS search, and whois.
You may examine your network's connected Bonjour/DNS services and the additional information in the TXT record. Another choice is to look for UPnP devices on the network, including sub-devices and services.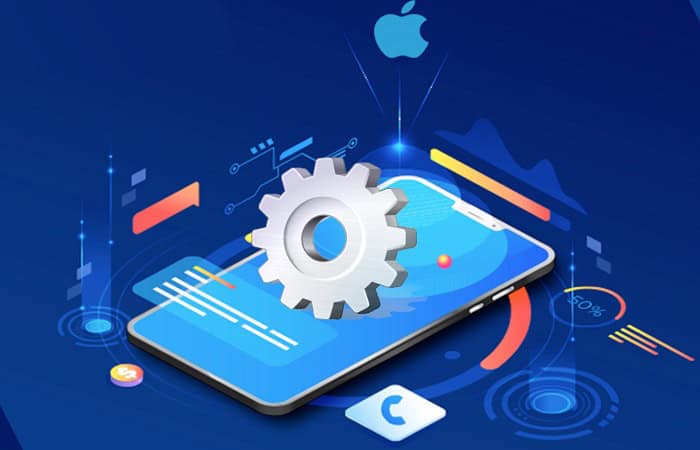 The app details each network hop that led to the target host. You are free to select the user interface that you like. Regarding DNS, the software will provide information if someone breaks into your network. If true, it will identify when an IP address is an input and check the reverse PTR record. Click Here to know How To Hack WiFi Password Using CMD.
Read Also: Top 22 Best WiFi Hacking Apps for Android 
FAQs
What exactly do WiFi Analyzer Apps do?
Your wireless network may be analyzed with a WiFi analyzer app. Your WiFi network's strength and congestion are displayed for you in a broad sense. Solving connectivity issues is also beneficial.
Does Ookla's Speedtest work well?
Ookla's Speedtest WiFi tester app offers a uniform testing experience on all platforms. Each time, it provides you with correct facts.
How to Measure WiFi Signal Power?
To determine the intensity of your WiFi signal, you need to have a WiFi analyzer app. The fact that there are several such applications available is a plus. The benchmarks include Opensignal Internet Speed Test and Speedtest by Ookla and Fing.
How Do You Choose the Optimal Location for Your Router?
The WiFi SweetSpots app lets you determine where your router should be placed. You'll appreciate its other functionalities as well.
What precisely does the Opensignal Internet Speed Test do?
You may gauge your mobile connectivity and signal strength with the Opensignal Internet Speed Test. For a 10-second download, upload, and ping test, it calculates the speed you should expect to have.
Conclusion
The proper WiFi configuration is crucial if you want to benefit from the quickest internet speed and greatest connectivity. WiFi is a standard feature in the majority of households. You may test and improve your WiFi connection with the programs mentioned above.
We hope you liked this article about iPhone WiFi signal strength apps. To get the most out of your WiFi connection, some programs can figure out the ideal placement, the devices connected to your network, do speed tests, and more. Fing is the best since it provides much functionality while being cost-free and simple.