If you have been looking for a new GTX Nvidia graphics card, you've probably come across both the RTX and GTX prefixes and pondered what they mean. This guide gives a brief on Nvidia GTX vs RTX.  
The main difference between Nvidia GTX vs. RTX is the incorporation of ray tracing and DLSS in the RTX series makes it different from the GTX series in most ways. These characteristics enable the RTX series to provide new visual capabilities which are more realistic and immersive, yet they also carry a price premium over the GTX card series.
Any computer system would not function without graphics processing units (GPUs), which produce and show pictures on screens. NVIDIA's GTX and RTX series GPUs are two of the most well-known in computer graphics. In this post, we'll contrast the Nvidia GTX vs. RTX, going through their salient characteristics and performance to assist you in selecting the one that will best serve your requirements and improve your gaming PC.
See Also: How To Turn Off NVIDIA Overlay | Explained With Pictures
What is GTX?
Giga Texel Shader eXtreme, or GTX, is a sub-brand of the GeForce name held by Nvidia. Series 200, often known as Tesla, was their initial iteration, released in 2008. This series' debut offering was the GTX 260, followed by the more costly GTX 280. The launch of these cards also impacted the naming convention. Starting with their release, the RTX graphics card adopted a name convention with GTX/GT as a prefix accompanied by the model number.
With each subsequent significant release in the series, Nvidia updated the microarchitecture about which its cards are built. For example, series 200 and 300 were based on the Tesla architecture, series 400 and 500 were based on the Fermi architecture, and so on.
The most recent GTX series 16 consists of the GTX 1650, 1660, 1660Ti, and their Super equivalents. They descended from the Turing architecture and were released in 2019. Also, know about Nvidia containers.
See Also: 6 Ways To Solve "NVIDIA Kernel Mode Driver Crash" Error
What is RTX?
The name Ray Tracing Texel eXtreme refers to a GeForce version. The RTX cards were specially created for real-time ray tracing, improving the video's aesthetics. They utilized Turing architecture and were initially introduced in 2018. These RTX cards include the 2060 and 2070 Super equivalents and the RTX 2060 and 2080, 2080Ti, and 2080 cards.
These cards also support DLSS, known as Deep Learning Super Sampling, and the DXR addition in Microsoft's DirectX12. Let's see RTX vs. GTX now.  If you want to learn How To Cancel Avast VPN Trial, Check out this.
Differences: GTX vs. RTX
Alright. After the overview of GTX and RTX's fundamentals, let's examine the Nvidia GTX vs RTX. A line of graphics cards by Nvidia is present in both of them. Also, if you have trouble with NVIDIA drivers, fix it. With the GTX 200 Series, the GeForce GTX Series debuted in 2008 and continued through the GTX 10 and GTX 16 Series in 2018 and 2019, respectively.
The RTX, the newest technology from Nvidia, focuses on the GPU core's Ray Tracing capabilities. With the RTX 20 Series, Nvidia introduced the first RTX GPUs.
Do RTX GPUs and GTX GPUs differ mainly in their support for ray tracing? No. DLSS is one of their primary differences.
This is all about Nvidia GTX vs RTX. The GTX 1080Ti performs better in some games than the RTX 2080 since ray tracing can lower frame rates and 4K displays are costly. Even though these features may seem great, if you don't care about the aesthetics, there is no practical incentive to utilize the RTX card. 
See Also: Best GPUS For VR You Can Buy
What Considerations Should One Make While Purchasing a Graphics Card?
If you have a strategy for handling each of the issues listed below, comparing the best graphics cards shouldn't be difficult.
Performance: Getting the most costly graphics card will cost much money if you want the highest performance. 
Specification: It is important to decide what you'd like to achieve and determine which requirements will let you do it.
Priority: One of the most important considerations is how much RAM is available on your graphics card. Also, know about pc games for 1GB Ram.
Compatibility: You must also ascertain any possible compatibility of a graphics card.
See Also: How To Check Graphics Card On Windows 10 – TechWhoop
Which one, GTX or RTX, is superior?
Do you still need help deciding after the GTX vs. RTX in this article? Let's clarify.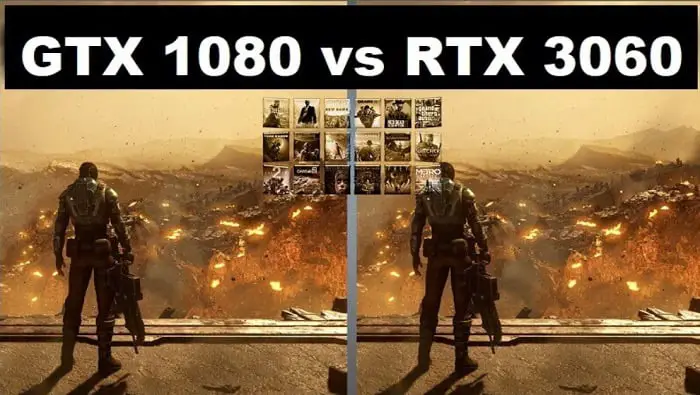 Performance: RTX is excellent for virtual reality applications and gaming, while GTX is better for routine graphics tasks like picture editing and 3D modeling. 
Price: RTX cards frequently cost much more than GTX cards because of RTX's substantially greater usage and power demand.
Availability: The GTX GPU line is an older series from NVIDIA. They are inferior to the more advanced and widely accessible RTX series, although they are not performing terribly.
Although there are several key distinctions between GTX and RTX cards, both support Microsoft's DirectX12's DXR extension and the DLSS. We hope this article has helped you know all about Nvidia GTX vs RTX. Check this out to know the best games for Nvidia Shield.
See Also: PC Games For 1GB RAM Without Graphics Card
FAQs
RTX vs. GTX: Which is superior?
Nvidia's GTX GPUs are part of an earlier series. Although they don't perform poorly, they fall short of Nvidia's RTX line of cards in terms of performance. Its fundamental architecture is older, and its clock performances are poorer.
Do RTX and GTX have greater power?
The Geforce GTX series is outperformed by a wide margin by Nvidia's RTX line of specialized graphics cards. This is because an architecture change improved performance and made it possible to add features exclusive to RTX series GPUs.
Is Ray tracing GTX supported?
No is the most often given response. One thing, though, is an exception. With the GTX 1080 and GTX 1080 i's medium or low graphics settings and 1080p resolutions, ray-tracing is possible. It can get by without being able to match an RTX 2070 or above, but it can't.
GTX, is it a graphics card?
Nvidia produces GTX graphics cards. The GTX 960, 1070, and 1080 are a few graphics card examples. The full name of this device is Nvidia Geforce GTX.
What do GTX and RTX represent?
GigaTexel Shader eXtreme is the abbreviation for Nvidia's GTX. Ray Tracing Texel eXtreme is known by the initials RTX.
Are GTX and RTX compatible with each other?
Not at all. They don't collaborate. Independent of one another, they would each labour. For each card, you would require a separate monitor. Even then, not all cards are configured to cooperate for two cards to cooperate and increase performance.
What are the uses of RTX?
Thanks to NVIDIA RTX, content producers and game developers can now render in real-time and with cinematic quality. The newest cross-platform standards, Microsoft DirectX Ray Tracing (DXR) and Khronos Group's Vulkan, are designed to codify RTX. Ray tracing capability is added to DirectX 12 via Microsoft's DXR API.
How long is GTX good for?
Many individuals keep their graphics cards for up to 6-7 years before they need to change their computers.
Conclusion
This article has covered all points we should have addressed when comparing Nvidia GTX vs RTX. Now that you'll have a clearer notion, choosing which would be best for your requirements will be easier. Please post a remark below with any queries you may have. The ultimate comparison of GTX and RTX has come to a finish. You should know better about these two Nvidia Graphics Card Series after reading about the difference between RTX and GTX. Also, you may like to check out which is better, Nvidia Quadro or Geforce.
See Also: NVIDIA Control Panel Won't Open Error | 3 Ways To Fix