Whether you are a pro-gamer or a professional mechanical designer, there is no greater nightmare than your graphics driver refusing to cooperate with compliant software because the graphics control panel suddenly stops responding one day.
Some games and software may require you to tweak a few settings on and off in your NVIDIA Control panel depending on its specifications. So, the question is, if you have been using your NVIDIA graphics card for a while now, and wake up to the news that the NVIDIA control panel won't open anymore, what can you do?
There can be multiple reasons for the nvidia control panel missing or not starting up. Trying to find the exact one can be a little stressing when all you wanted to do was try out the latest PC game you bought from the store. (Wasn't that enough work already?)
Here are some common issues experienced by users and their solutions:
How to Fix NVIDIA Control Panel Won't Open
Windows 10 and Graphics Driver Update do not match
The latest update by Windows 10 coined as the "Anniversary Update" may have interfered with your graphics card and lead to geforce experience won't open issue. This interference is probably due to a mismatch within the update which they may (or may not) fix in a future version.
Here's the problem: The Windows Update thinks your NVIDIA driver is up to date, but really – it is not. As you might have already guessed, your NVIDIA control panel won't open after the latest Anniversary Update on your Windows 10 Operating System, and we are here to help you out.
Follow these steps to download the latest graphics driver and get your NVIDIA Control Panel back up and fully functional.
Right-click on the Start button which opens a small pop-up, and then click on Device Manager.
Alternatively, you can also access this menu by pressing down the Windows Key and "X" key together. The Device manager is also available by searching from the Start Menu search bar.
Double Click on the Display Adapters and then double click on your NVIDIA Graphics card.
Hit Driver tab at the top of the dialog box and then click the Update Driver button. It will show you two options: Search automatically for updated driver software; Browse my computer for driver software.
Select the first option that says "Search automatically for updated driver software." It will initiate a download via Windows so make sure that your computer remains connected to the internet during this process.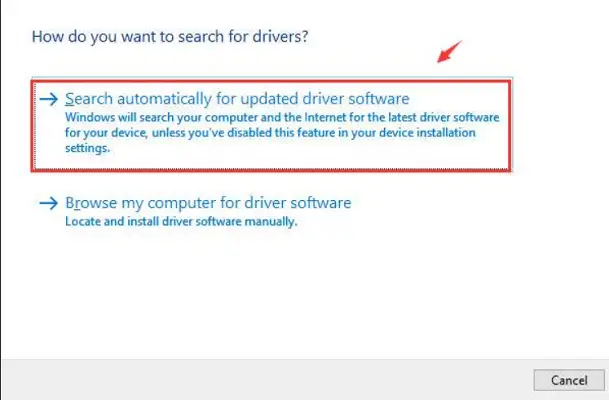 Click "Close" when the download and installation are complete. Close the Device Manager Window by clicking the [X] in the top right corner. You will be prompted the restart your computer, click "Yes" over here.
Once your computer has restarted, check if the NVIDIA Control Panel works now. Still stuck trying to play a game but nvidia control panel wont open? Check below for other solutions.
See also: – 16 Ways to Fix Steam Won't Open Error in Windows
See also: – Microsoft Outlook Won't Open? Here's How to Fix It
Integrated Graphics Driver Problem
Sometimes the graphics driver on-board motherboard may prevent your NVIDIA Graphics Driver from taking precedence. This may interfere with your Graphics Card, and the NVIDIA Control Panel won't open at all.
If this is the case, then simply navigate to your "Device Manager" (as directed in the previous section) and go to "Display Adapters" to confirm what graphics your PC is using. Make sure that your onboard motherboard graphics is disabled. After confirming this, completely uninstall, and then reinstall the latest NVIDIA drivers using the "Clean" install option.
As an alternative option, you can try uninstalling the Intel Graphics Driver entirely and leave the NVIDIA Graphics Driver as it is. If you are not able to uninstall the drivers manually, then you can use a tool called "Display Driver Uninstaller" (DDU), which might just help you with nvidia control panel not opening.
Here are a few instructions before you start using the DDU tool:
Recommended Settings:
The tool can be used in normal mode but for stability, Safe Mode is the best.
Make a backup or system restore point just to be safe
It is best to exclude the DDU folder from any Anti-Virus software (like Windows Defender etc.) to avoid problems.
Please note that the software does NOT work for removing drivers except NVIDIA, AMD and Intel GPUs (Graphics Processor Unit) and Microsoft .NET Framework 3.0 (or higher) should be pre-installed.
NVIDIA Control Panel won't open but running as a process
NVIDIA Control Panel won't open while running as a background process? (you can go through this in the Task Manager). It may be due to a software called "VirtuMVP" that comes along with many of the new boards with on-board GPUs.
If your Graphics Card happens to be using this software then you can fix the problem by following the steps mentioned below:
Perform a clean Reboot/Restart.
Open the System Tray and go to VirtuMVP Control Panel.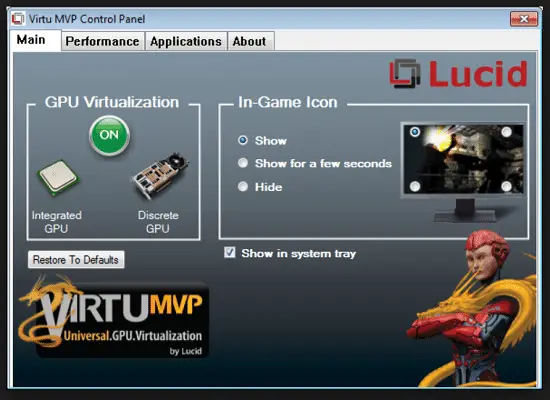 Click on the "Main" Tab and then click on the "On" button under GPU Virtualization to toggle it OFF..
Right-click Desktop and then select NVIDIA Virtual Control panel and you are good to go!
See Also: [Solved] GeForce Experience Unable to Connect to NVIDIA
Conclusion
Were you able to access the NVIDIA Control Panel after following these steps? Let us know in the comments section or provide your solutions if something else worked for you!