It is quite disappointing when you have assembled a gaming rig with the latest components and burned through a couple of thousand rupees to buy and install a new NVIDIA graphics card, only to find the program throwing up the "NVIDIA installer failed" error. You need not worry as this issue occurs with NVIDIA cards now and then. You can quickly fix this driver error by following the below steps.
Before you begin you need to check your system correctly and make sure that you have the following things in order:
Make sure that you are running the latest service pack for your system if it is especially Windows 7 (Choose SP 2 or higher). You need not worry about this if you are running the latest version of Windows 8 or 10.
If you have an integrated graphics chipset of Intel installed on your PC, make sure to disable it. That might interfere with NVIDIA's driver.
Also, make sure that you have updated the OEM BIOS firmware to the latest version.
Check that you have enough hard drive space on your system, notably in the destination drive where you are going to install the NVIDIA program. The program won't open if it doesn't have enough space to execute it.
Once you have done the necessary preliminary checks, try to run the NVIDIA program once and see if it opens. If the problem persists, proceed to the following:
How to Fix NVIDIA Installer Failed Error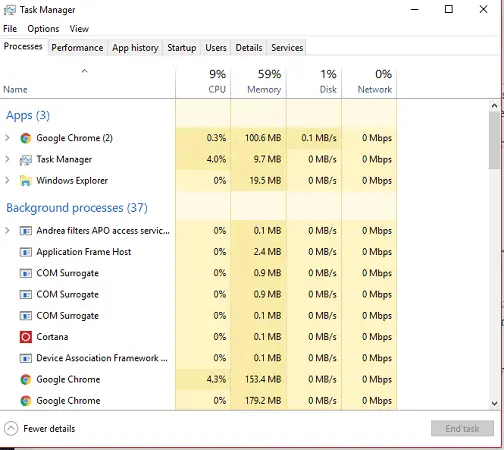 Press Ctrl + Shift + Escape; it will open up Task Manager.
In the Processes tab, end any NVIDIA tasks.
Try to look for the following files and delete them:
• C:\Windows\System32\DriverStore\FileRepository\nvdsp.inf file
• C:\ Windows\ System32\ DriverStore\ File Repository\nv_lh file
• C:\ Windows\ System32\ DriverStore\ File Repository\nvoclock file
• C:\Program Files\NVIDIA Corporation\
• C:\Program Files (x86)\NVIDIA Corporation\
Restart your computer, and hopefully, you shouldn't be getting the NVIDIA installer failed error anymore.
Alternatively, you can also use the Registry Editor to delete old or corrupted NVIDIA files. To do this: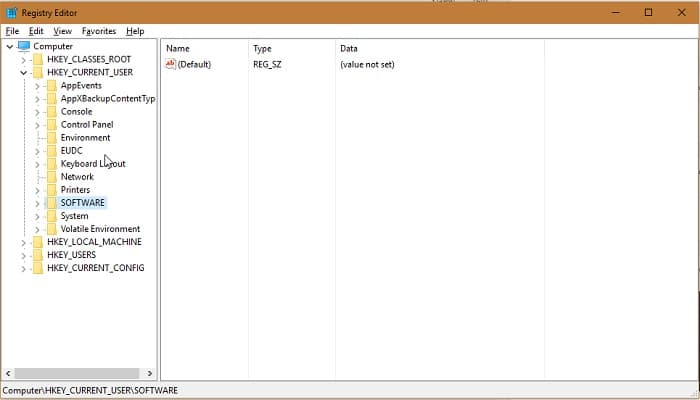 Go to search and type "regedit."
Go to Edit>Find.
In the search bar, type "NVIDIA" and hit enter.
Delete all the files related to NVIDIA in the right column.
Close the editor and reboot your PC.
See also: – [Solved] GeForce Experience Unable to Connect to NVIDIA
Disable your antivirus and firewall
Occasionally the NVIDIA installer failed problem could occur if your antivirus or firewall is conflicting with the NVIDIA program. To fix this go to your antivirus settings, and disable it temporarily or turn on gaming mode if it is present. You can also whitelist NVIDIA by going into your anti-virus settings and adding the program to "Manage Exceptions" list.
If you are running a third party firewall like Avast, you might want to add NVIDIA to its whitelist as well.
Reboot your PC and perform a clean install of NVIDIA driver again.
See also: How To Turn Off NVIDIA Overlay | Explained With Pictures
Update the NVIDIA Graphics driver
The NVIDIA installer failed issue could occur when you are running an incompatible version of NVIDIA on your PC. To resolve this driver error, you need to update your graphics driver to the latest version. You can do this either manually or through any third party software.
If you want to proceed manually, download the driver from NVIDIA's support page. Go to NVIDIA's download page here and select you Graphics Card, Product type, Model No., and Operating System.
You can also use Windows built-in feature to check for latest drivers.
Right-click on My Computer.
Go to Properties.
On the top left-hand side, click on Device Manager.
Click on Display Adapter.
Select your NVIDIA graphics card.
Right-click and select Update Device Driver.
You will get two options.
Click on the first option if you want to automatically search for the latest driver or click on the second option to manually locate the exact folder where you have downloaded the driver. Once you find the appropriate driver, install it and reboot your PC.
You can also use a third-party driver downloader and update utility tool to check for appropriate version and update accordingly. Head over to Driver Booster, which will automatically check your system for outdated drivers and update them. It works with all versions of Windows 10, 8, 7 and even XP. Updating the graphics driver is your best bet for fixing the NVIDIA installer failed error.
Try System Restore or Reinstalling Windows
The last step is the most extreme and I better hope it doesn't come to this point. In the unlikely event, if you still have to perform this action, you could try a System Restore first and then maybe fresh Windows install.
To restore your PC to an earlier point:
Go to Start > All Programs > Accessories > System Tools.
Click on System Restore.
Click Next and select the restore point. (the restore point should ideally be the one before you encountered the problem with NVIDIA)
Windows will shut down, and system restore will continue.
See also: How To Turn Off NVIDIA Overlay | Explained With Pictures
Once done, log in and see if NVIDIA installer failed issue has been fixed or not. If this still does not resolve the driver issue, you have no options but to perform a fresh Windows OS install. I know this is quite a tedious task. But if you want to enjoy your latest games, this is one compromise you have to make.