Have you been thinking and searching on Kodi Genesis vs Exodus: Which One Should You Choose? A comparison of these popular add-ons to help you make the best streaming choice. Read on to know more about it in detail.
When choosing between Kodi Genesis and Exodus, both add-ons offer robust streaming capabilities. Genesis holds historical significance as a pioneering add-on, while Exodus provides a more stable and user-friendly experience. Ultimately, the decision depends on individual preferences and priorities. To know more on Kodi Genesis vs Exodus, keep on reading.
Kodi is an open-source media center software known for its customization options. Genesis and Exodus are popular Kodi add-ons that offer extensive streaming capabilities for movies and TV shows. This article briefly introduces Kodi and highlights the significance of these add-ons in enhancing the media streaming experience.
History and Evolution
Exodus, one of the most popular Kodi add-ons, originated as a fork of the Genesis add-on. Genesis gained immense popularity for its ability to stream movies and TV shows, becoming a staple choice for Kodi users. However, due to various issues and development challenges, Genesis eventually saw a decline in support and updates.
To fill the void left by Genesis Kodi's replacement, Exodus emerged as a successor, offering similar streaming capabilities and a user-friendly interface. Exodus quickly gained traction and became a go-to add-on for Kodi users seeking a reliable streaming solution.
However, as the development of Exodus faced hurdles, another add-on called Covenant stepped in to continue the legacy. Covenant was designed to improve upon Exodus, addressing compatibility issues and enhancing the streaming experience.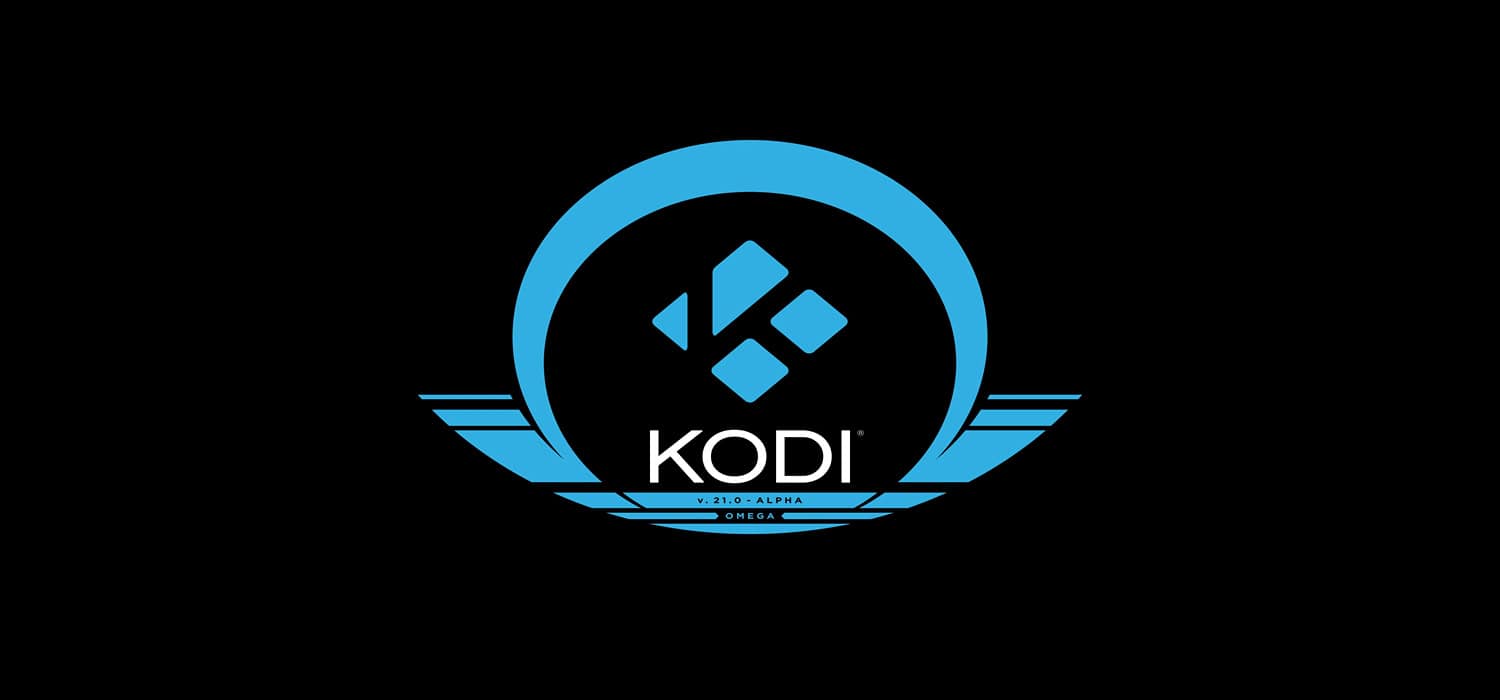 Despite transitioning from Exodus to Covenant, Genesis remains relevant as a pioneering add-on in the Kodi ecosystem. Its influence and contribution to the evolution of Kodi add-ons cannot be overlooked, as it paved the way for subsequent developments and innovations. With this, you must know more about what's better than Exodus Kodi.
See Also: How To Install Aftershock On Kodi – [Complete Guide]
Features and Usability
Exodus offers a user-friendly interface that makes navigating through its vast collection of movies and TV shows a breeze.
The add-on organizes content into categories such as genres, popular movies, and trending shows, allowing users to quickly explore and discover new content. It also provides useful features like search functionality, bookmarking, and the ability to create personalized playlists.
When comparing Kodi Genesis vs Exodus, both add-ons offer similar streaming capabilities. However, Exodus gained an edge in terms of stability and performance, addressing some of the issues faced by its predecessor.
With regular updates and bug fixes, Exodus aimed to provide a smoother streaming experience for users.
On the other hand, Genesis played a crucial role in shaping the Kodi add-on landscape. It introduced many core features and functionalities that subsequent add-ons built upon. Its relevance lies in its pioneering status and influence on developing Kodi streaming add-ons.
The strengths of Exodus lie in its intuitive user interface, extensive content library, and frequent updates to ensure stability. It continues to be a preferred choice for users seeking a reliable and user-friendly streaming solution within the Kodi ecosystem.
Despite being surpassed by Exodus's replacement on Kodi and its successors, Genesis remains significant for its trailblazing role. It laid the foundation for the subsequent add-ons and catalyzed the evolution of Kodi's streaming capabilities.
Both Exodus and Genesis have played vital roles in developing Kodi add-ons. Exodus shines with its usability and stability, while Genesis's relevance stems from its pioneering contributions.
Whether users opt for Exodus or appreciate the legacy of Genesis, these add-ons showcase the continuous innovation and user-centric approach within the Kodi community.
See Also: Installing Beast On Kodi? Complete Process [2023]
Installation and Setup
To install Exodus on Kodi, follow these step-by-step instructions:
Launch Kodi on your device and navigate to the main menu.
Click on the "Settings" icon, usually represented by a gear symbol.
In the settings menu, select "System" and then choose "Add-ons."
Enable the "Unknown sources" option to install add-ons from external sources.
Return to the previous menu and select "File Manager".
Click on "Add source" and then choose "None".
Enter the following URL: http://lazykodi.com/ and click "OK."
Give a name to the media source, such as "LazyKodi," and click "OK."
Go back to the main menu and select "Add-ons."
Click on the open box icon at the top-left corner of the screen to access the add-on browser.
Choose "Install from zip file" and select the media source you added earlier (e.g., "Lazy Kodi Repo").
Navigate to the repository folder and select the appropriate file (e.g., repository.lazynation-x.x.zip).
Select "Install from repository" and choose the installed repository (e.g., Lazy Nation Repo).
Click on "Install" and wait for the add-on installation to complete.
Once installed, you can access Exodus from the main menu under "Add-ons."
For those interested in installing Genesis, the process is similar. However, instead of using the Lazy Kodi Repo, you would need to add a different repository like XvBMC or another trusted source that hosts the Genesis add-on. The installation steps involve adding the repository source, installing the repository, and then accessing the Genesis add-on from the repository's list of available add-ons. Here's a detailed overview of how to download Kodi on Windows.
Remember to exercise caution when installing add-ons from external sources and ensure they come from reputable repositories. Now, let us see the safety and legality of Exodus vs Genesis Kodi.
Safety and Legality
Understanding the legal implications when using add-ons like Exodus and Genesis on Kodi is essential. While Kodi is a legal software, using specific add-ons to access copyrighted content may infringe upon copyright laws in many countries. Streaming copyrighted content without proper authorization is illegal.
When using Kodi add-ons, including Exodus and Genesis, it is highly recommended to use a virtual private network (VPN). A VPN encrypts your internet connection and masks your IP address, providing additional privacy and security. It helps protect your online activities from being monitored and minimizes the risk of legal consequences.
Another important aspect is the use of reputable repositories. Outdated repositories may contain add-ons that are no longer supported or maintained, increasing the risk of security vulnerabilities and malware. To avoid these risks, relying on trusted sources and regularly updating the repositories and add-ons in Kodi is crucial.
Staying informed about the legal implications, using a VPN, and using up-to-date and reputable repositories are essential to ensure a safer and more responsible approach when using Kodi add-ons like Exodus and Genesis. So this is all about Kodi Genesis vs Exodus.
See Also: Is Kodi Legal? Things You Must Know About It
Alternatives to Exodus and Genesis
In addition to Exodus and Genesis, several other popular Kodi add-ons offer similar streaming capabilities. Some notable alternatives include Incursion, Poseidon, Placenta, and Neptune Rising.
Incursion provides a vast library of movies and TV shows with reliable streaming sources. It also offers features like Trakt integration for personalized recommendations and Real-Debrid support for high-quality streaming
Poseidon focuses on high-quality streaming sources and offers a user-friendly interface. It provides comprehensive search functionality, integration with Trakt for syncing watch history, and support for Real-Debrid.
Placenta boasts an extensive collection of movies, TV shows, and documentaries. It offers various sorting options, such as popularity and release date, and supports Trakt integration for seamless synchronization.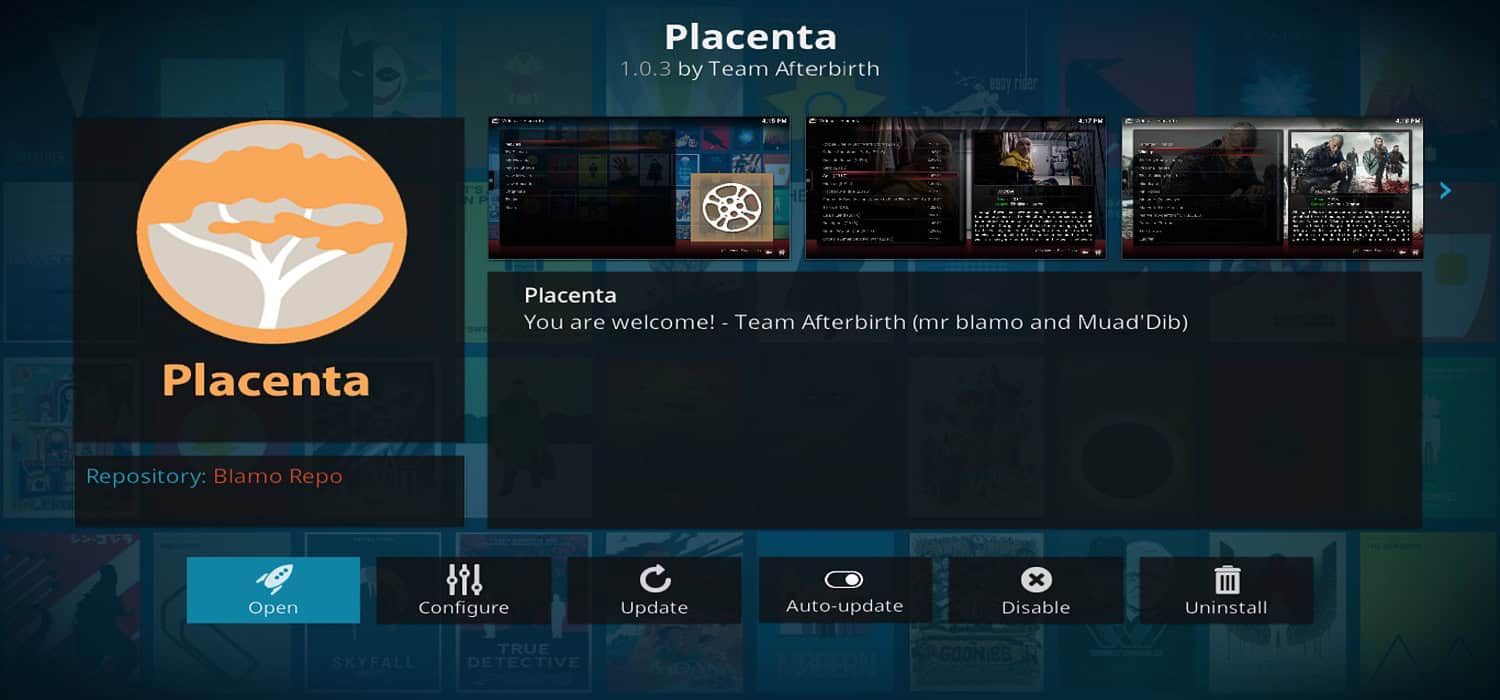 Neptune Rising is known for its extensive content library and reliable streaming sources.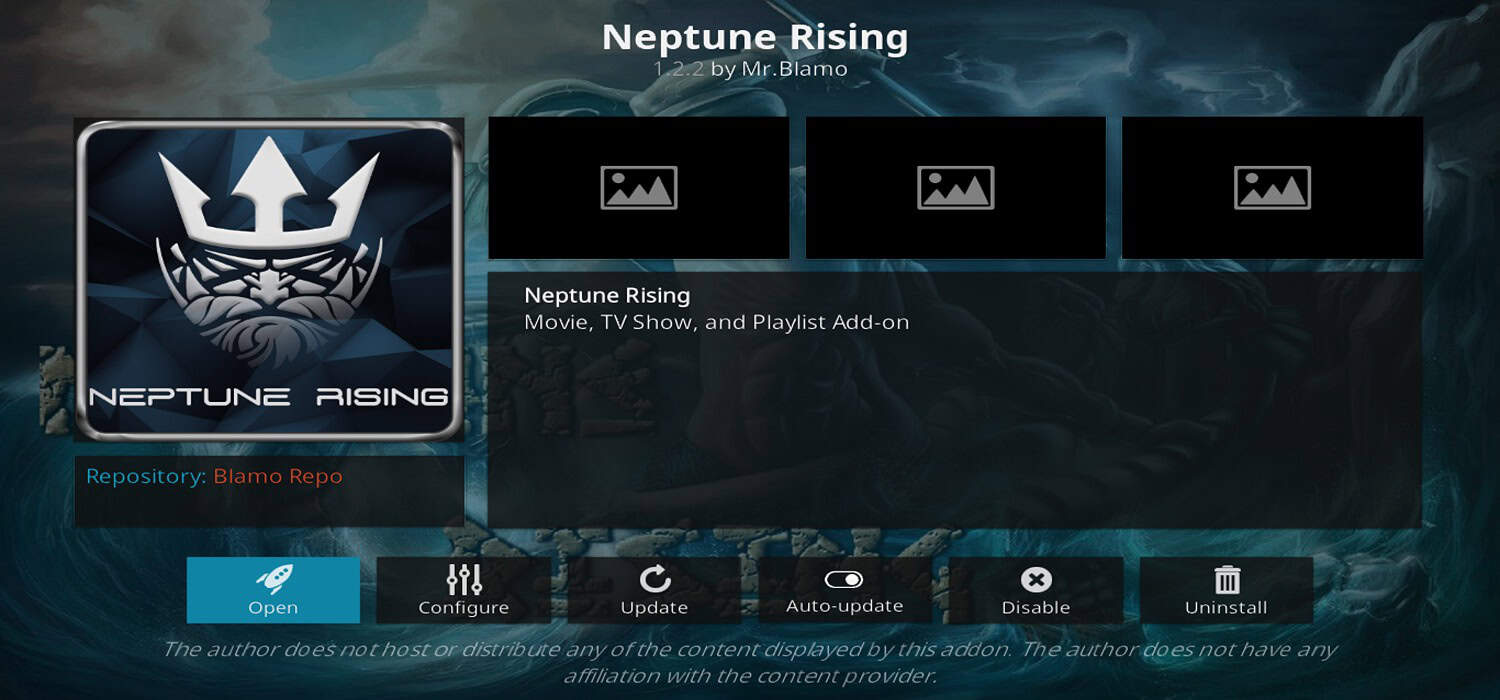 It features a user-friendly interface, Trakt integration, and the ability to search for content by genre, years, and more.
Community Insights and Feedback
Community platforms like Reddit provide valuable insights into the user experiences and feedback regarding these add-ons. Users often share their opinions, recommendations, and troubleshooting tips.
Common issues users face include broken or unreliable sources, occasional buffering, and compatibility issues with specific devices or Kodi versions. To address these issues, users often suggest clearing the cache, updating add-ons and repositories, and using a reliable VPN for improved streaming performance.
Overall, user feedback indicates that while these alternative add-ons offer a wide range of content and streaming options, occasional maintenance and updates are required to ensure optimal performance. It is recommended to stay informed about the latest add-on developments and actively participate in the Kodi community for the latest recommendations and troubleshooting solutions.
FAQs
Can I still use Exodus on Kodi?
Yes, Exodus is still available and widely used on Kodi. It offers a user-friendly interface and a vast selection of movies and TV shows. However, it's important to note that the official version of Exodus has yet to be actively maintained.
Are there any alternatives to Kodi Genesis and Exodus?
Several alternative add-ons are available for Kodi, such as Covenant, Neptune Rising, and Placenta. These add-ons offer similar features and content libraries, providing alternatives to Genesis and Exodus.
Which add-on provides better streaming options?
Both Genesis and Exodus offered excellent streaming options during their active development. However, since Genesis is no longer maintained, Exodus is generally considered the better choice for reliable streaming experiences.
Are there any legal concerns associated with using Genesis or Exodus?
While Kodi is legal, some third-party add-ons, including Genesis and Exodus, may provide access to copyrighted content without authorization. It's essential to check the copyright laws in your country and use add-ons responsibly and within the legal boundaries.
Conclusion
Kodi Genesis vs Exodus have played significant roles in the Kodi community, offering users access to movies and TV shows. Their popularity and contributions have shaped the evolution of Kodi add-ons. However, users must stay updated with trusted sources, use VPNs for privacy and security, and be aware of the legal implications of streaming copyrighted content. By staying informed and adopting responsible practices, users can enjoy a safe and enhanced streaming experience within the Kodi ecosystem.