Difficult situations will occur in our lives, but we must keep going. Parenting is already a huge responsibility that aggravates if and when divorced. Though we cannot fully mitigate your problem, we'll try our best to help you as divorced co-parents. Here are the 8 best co-parenting apps you can download to ensure your child's safe upbringing.
The 8 best co-parenting apps we have curated for you include Wondershare FamiSafe, Cozi, WeParent, 2Houses, Parentship, and others. With their features and controls, like blocking explicit content and regulating screen time, you both, as co-partners, can coordinate and keep your child/children safe.
Through scheduling, coordinating, and communicating with each other, you can succeed in making sure your child is well-kept. The apps mentioned will surely help you keep things regarding your child organized based on your preferences and needs. These co-parenting apps will notify you of your child's online activities and keep them safe no matter where you are or what work you are doing.
See Also: How To Stay Safe On The Internet: Online Safety Guide
Co-Parenting apps to download as divorced co-parents
Below we will mention the 8 top Best Co-Parenting Apps with some of the best features and smoothest control to make your parenting responsibility, if not wondrous, surely relatively seamless. 
Wondershare Famisafe
One of the most reliable co-parenting apps out there is Wondershare FamiSafe. This app has parental control features like filtering websites and games and blocking inappropriate websites on phones, unknown or suspicious texts/messages on their social media apps, and so on.
It comes with pricing plans of- $9.99/month, $19.99/quarter, and $59.99 annually. 
This app's brilliant feature allows you to create a geofence. It is a safe locational zone you have set for your child together. FamiSafe will immediately notify you if your child is somehow out of that geofence. 
Visit: Wondershare Famisafe
Cozi 
The planning and scheduling features make Cozi one of the ideal co-parenting apps for organizing events and tasks on personal and family levels. The calendar and reminders go a long way in ensuring you never miss out on any important task or event of your child at school or homework.
The basic version is free on Android and iOS. You can try its interface before subscribing to it.
Check out the best co-parenting apps to use here.
Visit: Cozi
WeParent
WeParent is designed to target and assist divorced co-parents and ensures relatively stress-free co-parenting. It aims to ensure minor conflicts and disagreements, which is important for creating a healthy parenting atmosphere. This co-parenting app allows you to invite your child over 13 to participate in the family's schedules and plans. Furthermore, both co-parents can store important family-related documents for safety and easy access.
It offers a 14-day free trial, and then you have to choose their plans ($9.99/month, $99.99 annually, $199.99 for one-time purchase)
Visit: WeParent
Our Family Wizard
Our family wizard comes with extensive features like an organizing calendar, vault for documents, finance sheet, schedules, and communication screening. The last feature is handy for court proceedings to produce correct records. Its Info bank stores all the medical records about the child so that their health is not compromised.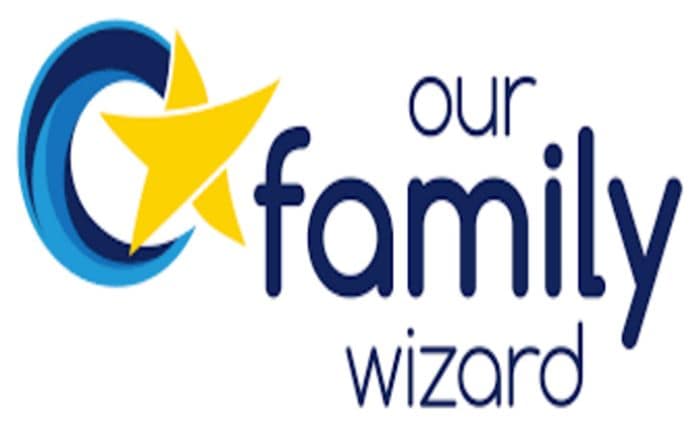 Its pricing plans include- $99 annually with a monthly money-back policy. 
See Also: Sight Word Apps | Top 11 For Android & iOS
Visit: Our Family Wizard
Coparently
Designed to resolve miscommunications between co-parents, Coparently is another helpful app. Its digital communication tools make scheduling, listing, and tracking much easier. You can also directly talk to your divorced partner without a middle person. You can add your pre-teen or teenage child to this app for better communication and decision-making. This feature makes it one of the best Co-Parenting apps out there.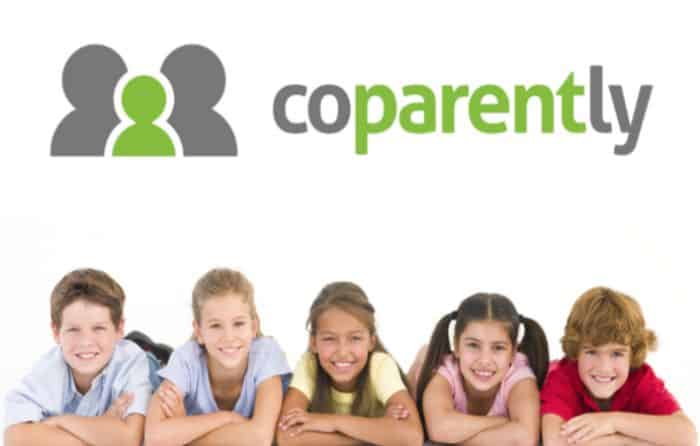 You may also want to see Internet Privacy For Teens to ensure your child's safety.
See Also: Top 10 Homework Planner Apps |Best Planner Apps For 2022|
Visit: Coparently
Custody Connection
Another great co-parenting app is Custody Connection, a cloud-based app for iOS users only. The app has a central calendar that collects all the custody appointments and other events related to your child. Parents ask for "trade requests" to change appointments as well. This enables an agreed-upon custody date by both parents, keeping misunderstandings to a minimum.
Custody connection is free to download on iOS with additional charges for upgrades. 
Visit: Custody Connection
Parentship
Parentship helps you balance your work and family life. This app contains all the features needed to improve your organizational skills. When you open this app, it displays a dashboard highlighting all the upcoming events and appointments. You can also enjoy the feature of the creation of a separate child profile for further clarity. 
Visit: Parentship
2Houses
2Houses is one of the co-parenting apps that help integrate co-parenting styles to reduce disagreements. It contains an easy interface for appointment scheduling, calendar syncing, and vaccination routines of the child. Events of different types are color-coded and can easily swap entries by requesting schedule requests. A unique feature of 2Houses is that, with your consent, your mediator can fully access the account for accuracy.
It offers a 2-week trial period and then charges $159/year. 
See Also: Family Mobile APN Settings | A Step by Step Guide
Visit: 2Houses
FAQs
What is best for a child of divorced parents?
Parental trust, low conflict levels, and positive communication might help your child adjust better to the new situation. A healthy relationship between a child and their parents will help them develop higher self-esteem and perform academically.
What does healthy co-parenting look like?
Good co-parenting indicates cordial and respectable interactions in front of the child. Young children greatly emulate and learn from their parent's behavior. If they see their parents talking to each other respectfully, they will adopt the same.
Should co-parents spend time with each other?
A choice must be made after carefully evaluating this. The general consensus is that co-parents spending time together after divorce adds more stability and comfort. But spending too much time together can also have negative effects. Therefore, keeping a proper balance is crucial.
What are the types of co-parenting?
Research has categorized three major types of co-parental relationships after divorce: The first and most common is parallel parenting, which occurs 50% of the time. The next type is conflicted co-parenting, occurring about 25% of the time. The last major type is cooperative parenting, which also takes place 25% of the time.
Conclusion
Since the pandemic, children have been exposed to the online world earlier and more quickly than ever. Educating them on safe surfing and consuming age-appropriate content is necessary. Doing that as divorced parents is a level higher in difficulty. We hope that the Co-Parenting Apps mentioned in this article help you a long way to keep the co-parents informed and organized. Wishing you luck on your parenting journey and the successful upbringing of your child. Here is a guide on the best Landscape design apps.