There have always been several concerns around weight, whether to gain or shred it. Losing weight has been a trend for many years, but the concern about gaining weight has increased for some time. Underweight people worry about their capacity to gain weight since being underweight has medical implications. This leads them to search for the best weight gain apps.
The best free weight gain apps are Calorie Counter, YAZIO Calorie Counter, Fitatu Counter, Calorie, Carb, and Fat Counter. People who wish to increase their body weight can get help from these apps. 
We have a simplified list of all of these apps and have presented it here. Please review them and choose an appropriate weight gain app based on your requirements. 
See Also: 8 Best Most Innovative Health Gadgets In 2023
Top five weight gain apps
Here is a personalized list of the five best weight gain apps, both free and may require a subscription at some level. You can go through each to find the best for yourself. 
See Also: 10 Best Teeth Whitening Apps | You Can Consider In 2023
Calorie Counter – My Fitness Pal
One of the top apps for gaining weight is My Fitness Pal's Calorie Counter. It first allows you to select weight goals and suggests a timeline for achieving them. The information on recommended daily calorie intake is the most crucial of all. It is a famous weight gain app android version. 
The database has over 11 million foods, and you may easily add things by scanning their barcodes. It records all of your macronutrients (carbs, fat, and protein), which is crucial if you want to put on weight.
 You can also enter your workouts to keep track of the calories you burn each day; You can manually add exercises if the 350+ exercises in its library don't cover your activities.
Pros of using the app
Track your calorie intake with our extensive food and exercise library.

Integration of fitness apps and wearables, such as Samsung Health, Fitbit, and Endomondo Sports, 

Dietary recipes that are free

Simple to use and suitable for beginners
Cons
To access programs and training schedules, a pro version is required.

Customized Meal plans are excluded.
Download: Myfitnesspal
Fitatu Calorie Counter
Fitatu is among those basic apps to help you gain weight. An excellent diet tracker is Fitatu Calorie counter. Customized meals and food addiction are quite simple. The best aspect is that it calculates your daily caloric needs based on your target weight, rate of weight loss, and exercise regimen. It moves quickly.
You have a wide range of customization choices for meal plans and scheduling. A workout tracker is also included. However, the variety of exercises and activities could be stronger. Also, it is free to link to apps like Endomondo, Fitbit, Google Fit, Garmin Connect, Mi Fit, and others.
Pros of using the app
A thorough estimation of calories consumed based on the pace of weight fluctuations and exercise intensity

Free integration with Fitbit, Endomondo, Fitness Trackers, Mi Fit, and other wearables.

Aesthetically appealing and approachable for beginners
Cons
The food and Exercise database is not very large.

Customized Meal plans are excluded.

It does not directly link to wearables.
Download: Fitatu Calorie counter
YAZIO Calorie Counter
The YAZIO Calorie Counter guides your daily dietary decisions. It also suggests the number of calories for each meal, which is crucial, unlike some caloric counters.
Your current and desired weight can be entered, and the calculator will produce the suggested daily calorie consumption. It includes a long list of foods and their nutritional information to monitor your diet properly. Also, you can modify the nutrients and macros you consume.
You can easily enter exercises like weight lifting and aerobics and link with Google Fit to track your steps.
Pros of using the app
A lengthy list of foods and activities to monitor your calorie intake

Fitbit, Garmin, Polar, Google Fit, and Samsung Health integration

Easy to use and simple Interface
Cons
Accessing recipes requires the pro version.

A pro version is necessary to connect wearables.

Customized Meal plans are excluded.
Download: YAZIO Calorie Counter
Calorie, Carb, & Fat Counter
Although Calorie, Carb, & Fat Counter is another next diet tracking app, it has some distinctive features. It will give you the calories you must take daily to reach your goal, similar to other calorie counters. But what we appreciate about it is that it includes every aspect of your food. 
Even better, it demonstrates how to eliminate your consumed calories. You can manually add food items or add food items from their database. 
You can also keep track of your workouts, but you'll need a virtually different program that synchronizes with this one. The workout database is enormous. However, some features require the premium version.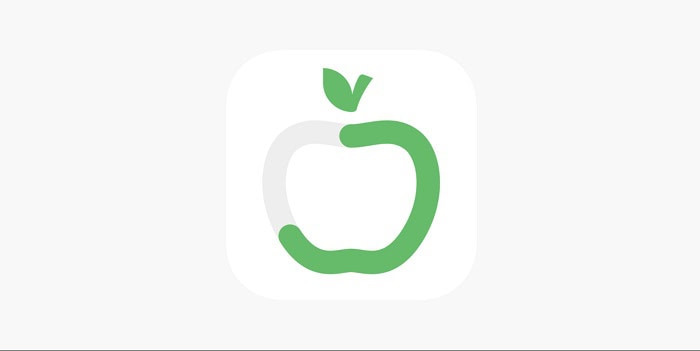 Pros of using the app
Detailed information on the nutrients and macros of foods

Including Google Fit in the mix

A good selection of foods and exercises

Customized exercise programs
Cons
Another app is required to log workouts.

Tailored No meal plans or exercise options

Connects poorly to wearables
Download: Calorie, Carb, & Fat Counter
Weight Track Assistant
This might appear just a weight tracker, but it performs more than expected and is one of the best weight gain apps. Weight tracking is its main function, and it excels at it. You can record each body part's measurement if you wish to be more detailed. On the fly, you may record your weight and examine your history.
You may monitor your calorie intake and exercise as with other counter applications. Nevertheless, it differs from other food logs in that you can only track recipes you see on the app. Speaking about meals, various dishes for weight gain are included. Additionally, it features video tutorials.
Pros of using the app
Simple weight monitoring

a good collection of recipes

Many free fitness plans are available, many of which are suitable for beginners.

Free exercise programs with instructional videos
Cons
No dedicated diet or exercise program is available.

The food database could be better.
Download: Weight Track Assistant
Why should one try to gain weight?
You might not be where you want to be with your weight for several reasons. Athletes frequently desire to increase weight as well as muscle. Examples include overcoming disease or aging-related weight loss.
If you suddenly lose weight, it is essential to visit your doctor. You can get healthy weight gain assistance from your doctor or a dietician. You can develop a strategy based on your requirements jointly.
It's crucial to comprehend the cause of your underweight. There are several ways to define underweight. It can refer to a person's low body mass, or weight, for their height. Gaining weight is made possible by consuming calorie-dense, nutrient-rich foods. 
Therefore, take the help of the best weight gain apps we have enlisted for you. 
The negative impact of being underweight
If you are underweight, you may be more susceptible to health issues like starvation, osteoporosis, weakened muscles, hypothermia, and impaired immunity.
Underweight women are less likely to get pregnant than those with healthy weights.
See also: 8 Best Landscape Design Apps You Need To Try Today
How to gain weight safely?
Gaining weight can be as difficult as shredding the extra pounds. It would help to focus on eating nutritious food to come out of the underweight category. Ensure that your daily diet constitutes enough calories, minerals, and vitamins to maintain your health and protein to rebuild your muscles and carry out some repairs.
Your goal should be to gain weight gradually by eating nutritious food. Meals made up of junk food, extra fat, and sugars will surely increase your weight, but not in a good way. Choose high-energy, healthful snacks such as dried fruit, cheese, nuts, and milk-based smoothies. By eating little meals several times a day, you can gain weight.
FAQs
What is the best food to gain weight instantly?
You can include milk and other dairy products, nuts, smoothies, starches, meat, and other superfoods to gain weight much faster.
Do eggs aid in gaining weight?
Including eggs in your breakfast is a great addition to ensuring a balanced diet. They might not help you to gain weight directly, but they can create a calorie surplus.
Is it safe for your stomach to have 2 eggs a day?
Depending on the cholesterol level in your diet, eating 1-2 eggs a day is safe for most healthy adults. Consuming more than 4-5 eggs a week is never advised if you suffer from cholesterol issues or other heart ailments.
Which fruits aid in weight gain?
Dried fruits like prunes, figs, raisins, and apricot dates are just a few examples of dried fruits with more calories than their fresh counterparts, making them excellent choices for healthy weight gain. They also typically contain three to five times as many micronutrients.
CONCLUSION
The best weight gain apps available in the Play Store and App Store are listed above. If you're serious about gaining weight, use apps like calorie counters. If you prefer a straightforward weight increase app, try 30-day apps to help you gain weight.
Using the aforementioned top apps for weight gain, you'll move closer to your objectives—a result of various features that enhance user experience. Select a weight gain app that suits your preferences, then get going!
See Also: Fitbit Won't Sync? Here's How to Fix It in 12 Ways – TechWhoop