Spy apps have been in the market for a while, and they're a well-known tool used by many to spy on various phone activities and apps, including WhatsApp. While there are many different ways to spy on someone's WhatsApp, spy apps are still the most popular option. In this article, we will see how to use WhatsApp spy apps.
Let's take mSpy as an example. The mSpy app can't be overlooked when spying on WhatsApp on Android for free. It's one of the best spy applications available for all data from your device. You can monitor all kinds of data from your devices, including SMS messages, phone calls, instant messages, call logs, images, and more. The best WhatsApp Spy Apps are XNSPY, Flexispy, Spyic, mSpy, KidsGuards pro.
These are all recorded and sent straight to your private account for you to view at any time. The only cons are that these aren't always fully functional on the latest phones. The pros far outweigh the cons in this case.
How To Use Spy Apps?
If you want to know how to use WhatsApp spy apps to monitor WhatsApp on devices, you need to download this tool onto the targeted phone. This will also help you spy on your partner's phone if needed.
Once you've done that, you need to go into "Settings" and "Touch ID & Security." This will open a new window and show a list of your existing devices. You should see an icon for "Mobile Spy."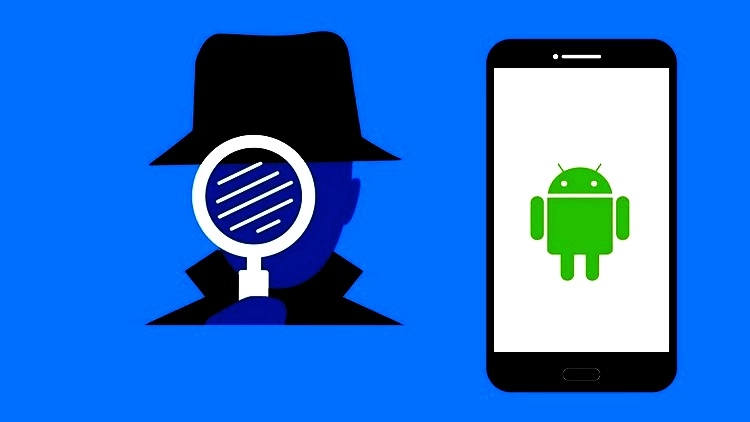 You can access this program through the link provided in the "mobiles spy" section of the program. It's possible to scan through all of your devices to see all the activity on them. The program also includes a sample of all the activities it will record. You can then delete the text messages and other information if you wish. 
This spy app works on all devices and operating system types, including Android and iOS. They download the data from the target phone, which you can later access via a dedicated control panel on the spy app's website.
See also: How To Change Language In WhatsApp? [Complete Guide]
What Do Spy Apps Do?
After describing how to use WhatsApp spy apps, let's see how they work. You connect the phone to your internet connection (using a WiFi connection if you're on one), and it will collect data from your mobile. It will record any text messages sent or received, phone calls, photos, and any other activity on your device. 

You can track all sent, received, and deleted WhatsApp messages. You can also check WhatsApp calls, images, videos, and voice memos. Other standard spy app features include:
Social media tracking – Facebook, Instagram, Snapchat, Kik, Messenger, WhatsApp, Telegram, TikTok, Tinder, etc.

Taking screenshots

Recording all phone activities
SIM location tracking

Keylogging

Viewing call logs

Reading sent, received, and deleted SMS messages

Viewing phone media – photos, videos, voice memos
Remote installation is only possible on iOS devices. Usually, you'll either have to obtain physical access to the device or find out the target's iCloud credentials. The apps are easy to install, less than 5 minutes to complete.
How To Install Spy Apps?
You need to install WhatsApp spy apps before you want to learn how to use them. The thing about spy apps is that most of them operate using the same principle. Remember, though, that they also require you to purchase a subscription. You might've come across some "free" online spy and hacking tools that claim to be able to spy on someone for free if you fill out a survey or download a program. Those are usually scams and will either steal your data or infect your computer.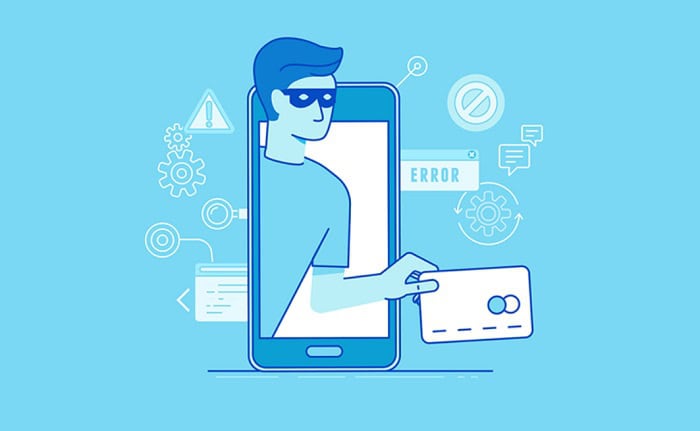 When it comes to spying app installation, it generally consists of the following steps:
Go to the spy app provider's website and sign up for an account

Choose a subscription model based on your personal needs and preferences

You'll receive an email confirmation link

In that email, you'll find detailed installation instructions as well as the .apk file

Install the file on the target device

If they have an iPhone, you can install it remotely via iCloud if you have the target's iCloud credentials.

If they have an Android, you'll have to obtain physical access to the device to install the spy app. Installation takes around 5 minutes to complete

Disable Play Protect or Enable "Install from Unknown Sources"

After installation, go back to the spy app provider's website

Log into your account, open the control panel
9. Wait for the data to sync
10. Voila, now you're able to see all their phone activity in real-time
Best WhatsApp Spy Apps
The top 5 undetectable spy apps for Android or whatsapp tracking apps are covered in this review. To obtain the greatest price, follow through.
1. KidsGuard Pro
Security: 100%
Duration: 3 minutes
The greatest Android surveillance app or spyware for WhatsApp messages is KidsGuard Pro, which is used daily by many people worldwide. After knowing how to spy on WhatsApp chats, you may get the information from anywhere because it can record everything on the targeted Android phone and share it with an internet panel.
Once interest is generated, a free demo or a closer look at its features highlights the program's options.
Call recordings and call logs: Records all calls on the target Android along with the caller's name, the time and date of the call, and the duration of the call.
Messages: On the target device, read every sent, received, and even deleted text message.
Social media: Monitor all the well-known social media platforms, including Facebook, Instagram, WhatsApp, LINE, Snapchat, and more. Private chats, contacts, and shared media assets are all visible.
Track locations in real-time and maintain a list of past places: You can see the URL, frequency of visits, and time of the most recent visit.
Pros:
Check out its pros below:
Data can be updated in real-time by KidsGuard Pro with absolute precision.
This program runs unnoticed on the target Android device and is essentially invisible.
While its rivals charge at least four to five times as much, it has a reasonable price.
Thanks to its simple UI, you can remotely spy on the target devices like a pro.
Cons:
Check out its cons below:
There is no free version.
Only one device may be monitored with a single license.
Visit: KidsGuard Pro
2. mSpy
Security: 85%
Duration: 10 minutes 
One of the greatest untraceable free spy apps for whatsapp spyware detection. The convenience, safety, and security needs of the user are sought to be met. It's simple and quick to find your way around this software.
Because information is available around the clock, you, as a concerned parent, can prevent looming threats to your child. You must first purchase, install, and configure the app to begin monitoring.
Offered features:
Keep an eye on both incoming and outgoing texts.
View the call history and call information.
View a map of your present location.
Check out the social media activity.
Track bookmarks, times, dates, and durations while watching your browsing history.
Pros:
Check out its pros below:
Any browser can be used to check data online.

Numerous gadgets can be watched over with this program.
Cons:
Check out its cons below:
For all instant messenger monitoring functions, you must root your Android device.
It is more expensive and outside your means.
Visit: mSpy
3. Spyic
Security: 88%
Duration: 6 minutes
Spyic is ranked third on our list. Another highly regarded covert espionage app for Android is out. It includes sophisticated features that make tracking and monitoring simple for everyone. Most Android devices may quickly have the software installed, after which you can use your browser to follow any Android device remotely.
Offered features:
Examine call logs, including call duration and time stamps.

You can see the specific websites that your target device accesses.

Keep an eye on Facebook, monitoring whatsapp activity, and other social media apps.
Track the SIM of your target device and receive notifications whenever the SIM changes.
Pros:
Check out its pros below:
An online demo is available to assist in using the software.
It has a stealth mode option for the intended person to remain unaware.
From its website, you can remotely monitor the device.
Cons:
Check out its cons below:
No one can keep track of deleted records.

It tends to lag.
Visit: Spyic
4. Flexispy
Privacy: 80 percent confidentiality
Duration: 12 minutes 
A feature-rich Android covert spy app is called Flexispy. The tracking of an Android phone is effectively done. Thanks to the app, you can relax as a parent when you know your child's phone is secure.
It sends you notifications so you can be on the lookout in case your child's phone sends suspicious messages. This spy tool has helped employers gain insight into what their employees are doing while they are at work.
Features provided:
Observe social media and message board activities.
Look up locations, call logs, and calendar events.
Record phone calls and the environment.

On an Android phone, keep note of each keystroke.
Pros:
Check out its pros below:
It is possible to monitor in real-time.

However, there is an additional charge for the installation service.

It generates filtering capabilities.
Cons:
Check out its cons below:
Requires jailbreaking and rooting to function.
Each device's subscription is costly.
Installing is challenging for a non-technical person.
Visit: Flexispy
5. XNSPY
Privacy: 78%
Duration: 10 minutes
XNSPY is the following spy app for Android. You can use it to find out what and with whom your target is conversing. Most of the actions the monitored device takes are recorded, and all actions taken are saved in a record.
Since the information is always accessible online, you can access it whenever necessary. You will love using this software because it is simple to install, has a user-friendly interface, and is entertaining.
Offered features:
Find out which websites are the most popular.

All incoming and outgoing text messages should be read without interruption.

Keep tabs on chats in instant messaging.

On Android phones, disable unwanted apps.
Pros:
Check out its pros below:
Features a friendly user interface.
Gaining access to erased data.
Low-cost subscription.
Cons:
Check out its cons below:
Installing this software necessitates root access.

It would help if you disabled Google Play to get sluggish performance.

It drains the Android device's battery.
Visit: XNSPY
How To Remove Spy Apps?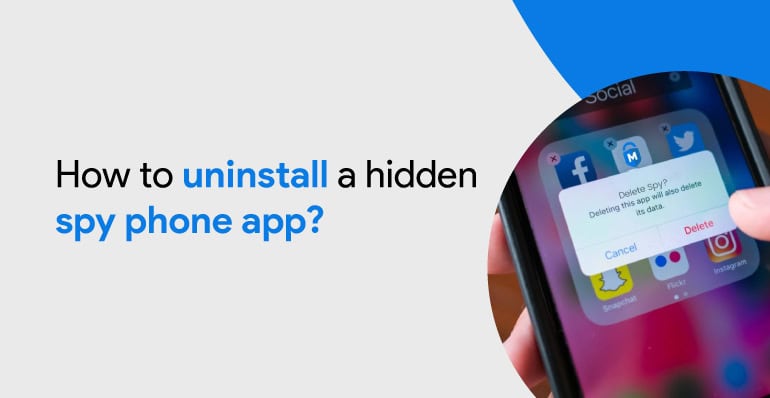 Removing spy apps is tricky because they were designed to remain hidden and undetectable. These spy apps remain hidden by using a system-like file name to trick the phone owner into believing it's a system app. While they aren't impossible to spot, you'll have to do manual work.
Since we all know that removing system apps can brick your phone, most users don't want to play around and risk losing their data. You can use this knowledge to identify and remove these apps from your phone.
Look for apps that have generic names and weird icons. They usually say something like "Service Update," "System Install," or "Android Device Install." If you notice weird apps, Google them first to see if they're system apps or spyware.
Most service providers will transparently disclose all system app names online, so you'll know what to avoid. Also, you can search forums and other platforms to see if any other users have reported weird apps with the same name. iPhone users can look for an app named Cydia. Their phone has likely been jailbroken and spied on if they locate it.
You can remove these apps by manually uninstalling them or using antivirus software. Just download a suitable antivirus software solution and run a scan on your device. If the software recognizes a threat, it'll notify you and allow you to remove it.
FAQS
Can I use WhatsApp on multiple devices simultaneously?
Currently, WhatsApp allows you to use your account on only one device at a time. However, WhatsApp Web will enable you to mirror your conversations on a computer browser. To use WhatsApp Web, open the app on your phone, go to the 'Settings' menu, and select 'WhatsApp Web/Desktop.' Follow the instructions to scan the QR code on the computer screen and link your account.
How do I create a group chat on WhatsApp?
To create a group chat on WhatsApp, open the app and go to the 'Chats' tab. Tap the 'New Chat' icon and 'New Group.' Select the contacts you want to add to the group, add a group subject and an optional group icon, and tap the checkmark to create the group.
How can I block a contact on WhatsApp?
To block a contact on WhatsApp, open the chat with the person you want to stop. Tap on the menu icon (three dots) in the top right corner, and select 'More.' From the options, choose 'Block' and confirm your decision.
Can I retrieve deleted messages on WhatsApp?
WhatsApp provides an option to back up your chat history. If you have previously backed up your chats, you can restore them if you reinstall WhatsApp or switch to a new device. WhatsApp will prompt you to convert your chat history from the backup during setup.
How can I mute notifications in WhatsApp?
To mute notifications in WhatsApp, open the app and go to the chat or group for which you want to turn off notifications. Tap on the contact or group name at the top of the screen to access the settings. From there, select 'Mute notifications' and choose the desired duration: 8 hours, one week, or one year. You will no longer receive notifications from that chat or group during the selected period.
How do I delete my WhatsApp account?
To delete your WhatsApp account, open the app and go to the 'Settings' menu. Select 'Account,' then 'Delete my account.' Enter your phone number and tap the 'Delete my account' button.
Conclusion
I hope this article helped you to learn how to use Whatsapp spy apps. As you can see, spy apps are straightforward to use. Most spy apps are aimed at inexperienced users, so the interface is very clean and user-friendly. If you encounter issues during installation, contact customer support before proceeding. If unsatisfied with the app, check out the company's money-back policy and request a refund. Good luck tracking!