Pluto TV and Tubi are two of the most popular streaming services, providing a wide range of free content. While you can watch movies and TV shows on both platforms without a subscription, they differ in several ways. This article will thoroughly compare Pluto TV vs Tubi, comparing their user interfaces, content libraries, device compatibility, and more. Read on for a thorough explanation if you're trying to decide which service to use or are just curious about the variations.
Both Pluto TV and Tubi are free, ad-supported streaming services with a broad selection of TV shows and movies. Pluto TV, owned by ViacomCBS, offers more live TV channels and has a user interface that looks like a conventional TV guide. On the other hand, Fox-owned Tubi has a bigger selection of on-demand media and a more tailored recommendation engine. Both services are available through various devices and programs, but Pluto TV has a larger global user base. Priorities and individual preferences ultimately determine which of the two to choose.
Two well-known streaming services that give their users access to free content are Pluto TV and Tubi. In this article, we will compare both Pluto vs. Tubi platforms in detail, including their features, content library, user interface, and more.
See Also: Mobdro Alternatives For Online Streaming | Top 12 Picks For 2023
Tubi vs. Pluto tv
Two well-known streaming services that give their users access to free content are Pluto TV vs Tubi.
The features, content library, user interface, and other aspects of the two platforms differ even though they offer similar services.
Costs and Plans
One of the most significant differences between Pluto TV vs Tubi was in the pricing and plans. There are no registration or subscription fees necessary to access Pluto TV.
While Tubi also provides free content, it does so with advertisements. A Tubi Premium subscription is also available on the website, which grants users ad-free viewing, early access to some movies, and other exclusive content.
The monthly premium subscription fee is $4.99. 
Content Library
Both Pluto TV and Tubi's expansive content libraries offer access to movies, TV shows, anime, and other types of video content. When it comes to their content libraries, the two, however, differ in a few ways.
Pluto TV's more than 250 channels provide a wide range of programming, including news, sports, comedy, and entertainment. Some Pluto TV channels are also available in HD.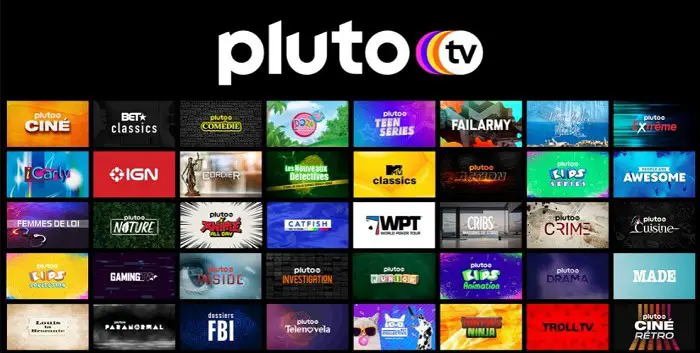 Additionally, Tubi provides a wide range of content, such as movies and TV shows from different genres. Over 20,000 titles are currently available on the platform, which is constantly rising. To download movies, click here.
The fact that Tubi offers content from well-known studios like Paramount, Lionsgate, and MGM is a significant benefit.
See Also: 8 Best Sites Like Putlocker In 2023 [#3 Is Awesome]
Device Support
Both services are accessible on various gadgets, such as streaming devices, smart TVs, smartphones, and tablets.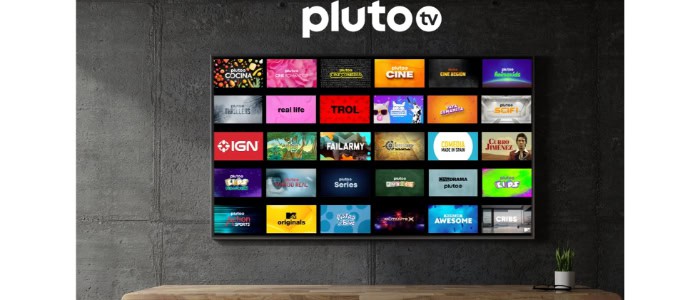 Unlike TUBI, Pluto TV is incompatible with gaming consoles like the Xbox or PlayStation. But if you wish to know more about how to gameshare on the xbox one console, click here!
User Interface
There are benefits and drawbacks to both the Pluto TV and Tubi user interfaces. The Pluto TV interface is straightforward and user-friendly, with a grid of channels arranged according to category.
The program guide, which is also provided, allows you to view the schedule for each channel. Finding a specific item on the platform might be challenging if you're looking for it.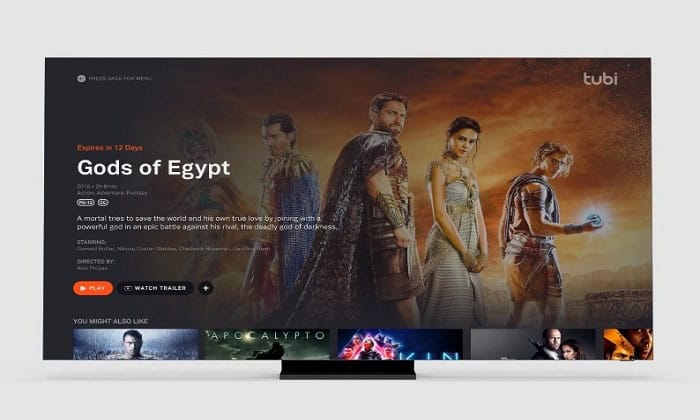 Tubi's user interface is also simple, offering more options for searching and browsing content. It makes it simpler to find what you're looking for by providing a variety of categories like new arrivals, trending, and recommendations.
Additionally, Tubi offers more specific details about each title, such as a synopsis and the cast and crew. Another great user interface is TouchWiz.
See Also: How To Watch Kayo On TV | Easy Methods
Quality of Content
The majority of the content on Pluto TV is in standard definition, despite the presence of a few HD channels. While not all of the movies on Tubi are in HD, HD content is still available. Also, look out for this article about the best Cclould TV alternatives for quality.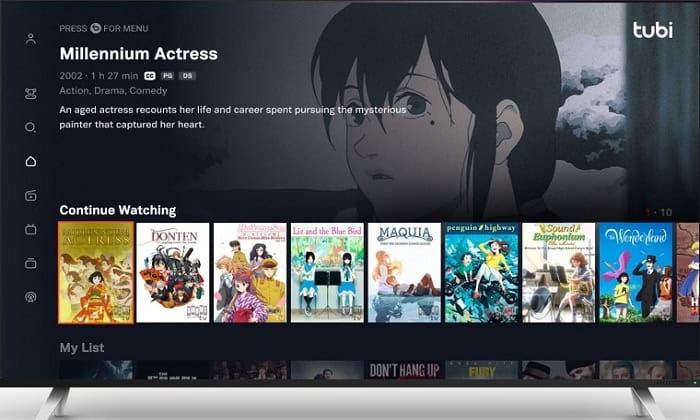 However, you will get the viewing experience because both platforms typically offer good audio and video quality. 
Advertisements
Users can expect to see ads throughout their viewing experience because both services are ad-supported. The frequency and length of advertisements, on the other hand, differ between Pluto TV and Tubi.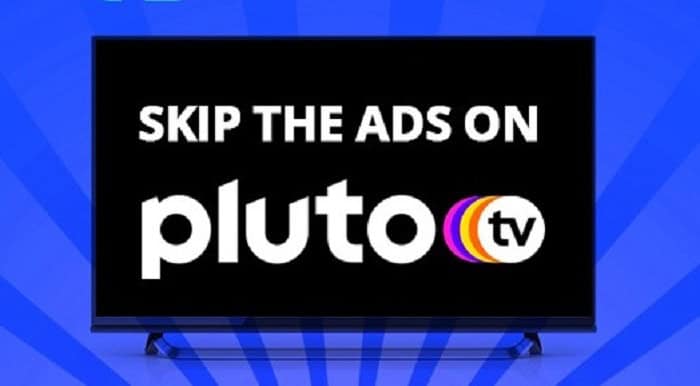 Pluto TV airs advertisements before and after each program and during commercial breaks. The advertisements run anywhere from 30 seconds to 2 minutes long.
On the other hand, Tubi displays fewer advertisements but for a longer time. Each episode includes a maximum of four minutes of Tubi commercials.
Overall, the ad experience on Pluto TV is less intrusive, as the ads are shorter and do not interrupt the flow of the program. Tubi's ads, on the other hand, can be longer and more disruptive, but they appear less frequently.
See Also: How To Add Disney Plus To Vizio Smart TV
Security and Safety
Safety and security are two of the most important considerations when using any online platform. Both Pluto TV vs Tubi use is secure, and both services provide safe connections.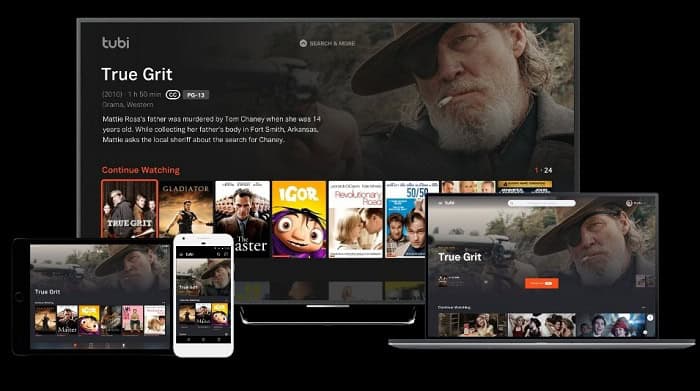 But it's important to be aware that Pluto TV does contain advertisements, which may present security risks given that it's completely free. When interacting with advertisements, use caution and avoid clicking on any suspicious links. 
Although registration is required to access the content on Tubi, it is also secure. The platform guarantees the security of all user data and doesn't share any information with outside vendors.
See Also: 6 Simple Steps To Remove Pluto TV Virus Today!
FAQs
Is Tubi free like Pluto TV?
Yes, Tubi is a free streaming platform that enables you to access thousands of movies and TV shows without requiring you to sign up for anything or pay any money.
Is Tubi safe to use?
Yes, Tubi offers secure connections to all users and is safe to use. It's important to note that users should exercise caution when interacting with any advertisements and make sure they aren't clicking on any shady links.
Do you have HD content on Tubi?
Yes, HD content is available on Tubi, but only for some titles.
Which platform, Pluto TV or Tubi, has a better user interface?
Both platforms have advantages and disadvantages, but Pluto TV has a user-friendly interface and more options for searching and browsing content than Tubi.
Is it free to use Pluto TV?
There are no registration or subscription costs associated with using Pluto TV.
What sort of content does Tubi offer?
A wide range of films and TV shows, including action, comedy, drama, horror, romance, and more, are available on Tubi. Content from renowned studios like MGM, Paramount, and Lionsgate is available on the platform.
Is it possible to watch Tubi without ads?
A Tubi Premium subscription option grants access to premium content and ad-free viewing. The monthly fee for the subscription is $4.99.
Conclusion
As we conclude, Free content is available on Pluto TV and Tubi, two streaming platforms that can be excellent alternatives to paid services. The two platforms do differ in a few ways, though, that might appeal to various audiences.
People who enjoy live TV will appreciate Pluto TV's user-friendly interface and broad channel selection. But movie lovers might prefer Tubi's wide selection of movies and TV shows. To explore movies further, click here for movie streaming sites.
Personal preference ultimately determines the choice between Pluto TV vs Tubi. You can watch your favourite shows and movies without worrying about paying a subscription fee on both platforms because they have high-quality content and are secure.
See Also: Free Sports Streaming Websites You Will Love In 2023 | Top 22