The next-generation mobile phones are giving tough competition to bulky computers and laptops. However, it is difficult for someone with a mobile and a PC to manage both devices simultaneously. This is where you need to download Pushbullet, which helps manage Windows and Android devices.
Moreover, you can transfer files quickly and view various mobile notifications on the PC. To avoid purchasing the paid version of Pushbullet, many users are looking for alternatives to tools like Your Phone, AirDroid, Pushline, Mighty Text, Yappy, TeamViewer, AirMore, Send Anywhere, Crono, Snapdrop etc.
In this article, we collected some popular pushbullet alternatives for your reference. We will also answer which is the more effective tool, among Airdroid vs. Pushbullet.
See Also: 3 Ways To Turn off iMessage On Macbook
List Of 10 Pushbullet Alternatives To Consider
Let's look at the 10 pushbullet alternative tools you can use
Your Phone
Microsoft is a leading technology manufacturer that develops the Your Phone app for Windows and Android users. This enables you to attend calls from the PC and access the device notifications.
Also, you get a similar environment of using the mobile on the PC as per the requirement. Further, users can manage text messages and share unlimited files between devices. It is an entirely free-to-use application that does not work for Linux or Mac users.
Visit: Your Phone
AirDroid
The next name on the list of Pushbullet alternatives is the Airdroid application which is quite beneficial for regular use. Further, it allows the users to view texts and check the mobile's notification bar.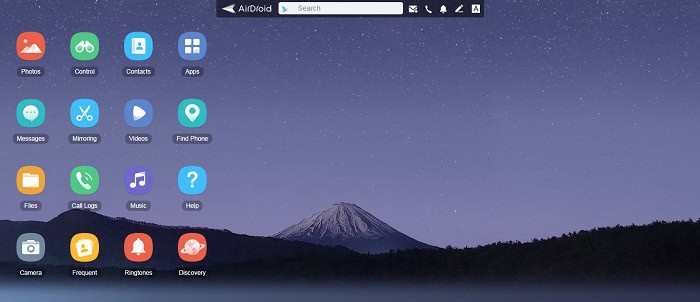 However, an additional Windows app is required to share files between PC and Android phones. Also, there are some restrictions on sending data through the Internet. Thus, both Pushbullet and Airdroid have their benefits and serve equally to the users.
Visit: AirDroid
Pushline
Pushing is a popular pushbullet alternative that also shares an almost similar name. Each device should have a Pushline sever tool to establish a connection. Make sure to download the app on mobile and install the Chrome Extension on PC.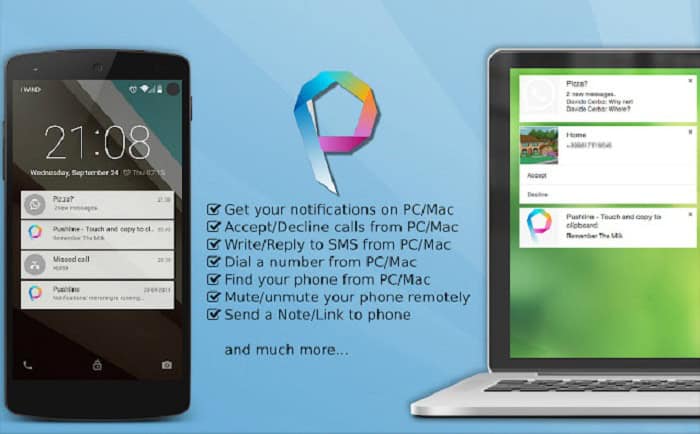 Hence, users can now share notes, links, and other data between the devices. Also, you can view the mobile notifications directly from the computer. This makes it relatively easy for users to manage various tasks on a single platform.
Mighty Text
Moving further, Mighty Text could be your ideal choice for an app better than Pushbullet. Users can download the free version or purchase the premium version to unlock specific features.
Along with sending image files to the mobile, you can also tend to uninstall less-used applications. The best part is that you can get all the features on every platform, like Linux, Windows, iOS, Android, etc.
Visit: Mighty Text
See also:10 Best Gramblr Alternative Tools You Have To Use NOW!
Yappy
There is no doubt that Yappy can prove to be a sustainable pushbullet alternative for many users. Moreover, it helps send text messages and pick up phone calls from the computer without the phone.
The best feature is that it encrypts important texts and sends them to other contacts. Thus, this maintains user privacy and prevents any data loss. Also, you can send unlimited messages without any additional charges.
Visit: Yappy
TeamViewer
It is a pretty debatable topic whether Teamviewer comes under the category of apps like Pushbullet. Many people would prefer to access their mobile phones using an internet connection. This involves having a mobile and desktop Teamviewer app to mirror the screen.
Hence, you can control the phone to share files and texts in real time. Also, you don't need to touch the phone as the mouse and keyboard govern everything.
Visit: TeamViewer
AirMore
AirMore is a typical free alternative to Pushbullet that can precisely serve various purposes. The app quickly lets PC users interact with the mobile device and perform different functions.

It involves checking call logs, sending messages, and viewing contacts. The interactive web interface is helpful as you don't need to install additional applications. You can use it to take screenshots and even view the whole mobile screen on the computer.
Visit: AirMore
Send Anywhere
As the name suggests, Send Anywhere is a simple yet effective tool that helps share files between Android and PC. Moreover, users can select multiple files and transfer them with a single click.
You only need to connect it initially, and you will manage other things accordingly. It can also become an app to control various notifications and calls coming on the phone. Users can download it on Mac, Android, and Windows platforms.
Visit: Send Anywhere
Crono
Besides the regular Pushbullet features, Crono packs some additional perks for the users. It allows the users to access the Instagram handles and like posts or share stories. Further, you can send large files directly with different extensions.
Also, it will help in syncing various text messages and notifications with the computer. However, it would help if you had a mobile phone to attend to the calls.
Visit: Crono
Snapdrop
Ultimately, we will talk about a different pushbullet alternative called Snapdrop. Users prefer it as no application is required to transfer files and share data.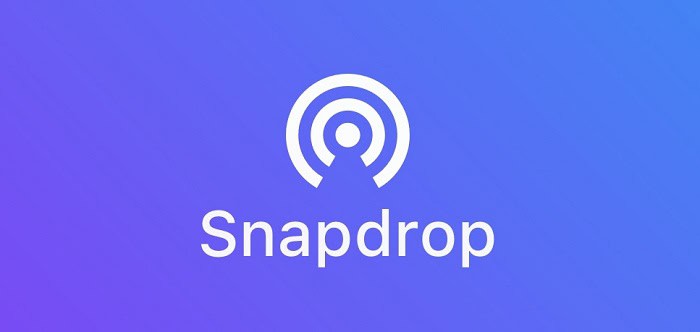 The entire tool is web-based, and you only need to connect to WiFi, giving you internet access. Hence, users can avoid creating separate accounts for PC and mobile devices.
Visit: Snapdrop
FAQs
Are there any options better than Pushbullet?
Yes. Join, AirDroid, and KDE Connect are a few Pushbullet rivals that provide comparable functions like file sharing and cross-device notifications. The best option for you will depend on your requirements and preferences, including platform compatibility and the level of functionality you need.
Which operating systems are the fastest?
Several Linux variants, such as Linux Mint, Elementary OS, and Zorin, are the fastest. They are famous for their quickness and effectiveness on appropriate hardware. Several elements influence an operating system's speed, including hardware, optimization, and usage context. The fastest OS differs significantly based on individual requirements and hardware setups.
Is it safe to use Pushbullet?
Yes. When used for its intended objectives, such as sending links and files between devices, Pushbullet is usually regarded as secure. However, it could offer privacy and security problems like any other internet service. To reduce potential hazards, study and comprehend its privacy settings and permissions.
Does Pushbullet work with iPhones?
Indeed, Pushbullet is compatible with the iPhone. The Apple App Store offers the Pushbullet app for download. It allows your iPhone to share links, files, and notifications with other devices like Android computers and smartphones.
Conclusion
Hence, we have covered all the pushbullet alternatives available in the market. Some are paid, while others provide free service with all the required features. Therefore, you must pick the most suitable tool to provide convenience in your daily routine.
See Also: Top 11 Grammarly Alternative Tools That You Can Use Now!