Back in the old days of phone directories, extracting information about the owner of any phone number was a breeze. Nowadays, it is difficult to even find contact info unless the person left it there deliberately, let alone get personal information from a cell phone number. Here is a guide to tracking a cell phone location. Fortunately, with the Internet being a network of networks, everything that's interconnected can be traced back to its source. 
See Also: HOW OLD IS MY IPHONE? THIS IS HOW YOU FIND OUT!
4 Ways To Get Personal Information From A Cell Phone Number
Here are a few methods that you can resort to easily get personal information from a cell phone number:
Forums, Blogs, Social Media
There's no better place to find accurate, first-hand information than through the personal profiles of the people that you're searching for. Popular websites such as Facebook and Twitter ask users for their phone numbers.
This means that you can run a search with any of the parameters that you're already familiar with. The greatest difficulty that you'll encounter is that there'll probably be a lot of results. Especially, if you're searching by a common name or on a highly popular platform.
To make it a bit easier, try to include some additional parameters that will filter out findings that don't match.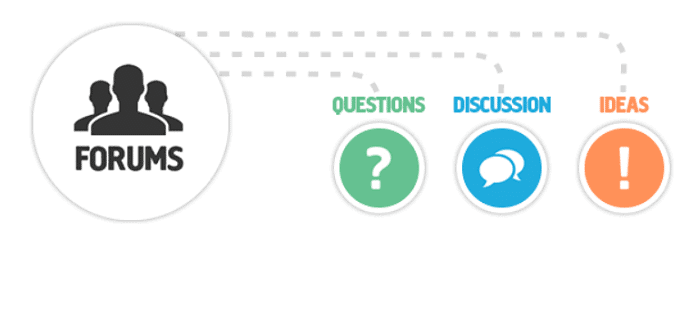 If you wish to have more success, you can try to track down blogs and forums that are connected to a specific phone number. If you know the area code of the number, you can narrow down your search significantly.
However, keep in mind that this method is quite limited. No matter how much effort you put into the process, the person might've simply marked their phone number as private. If that's the case, the other tricks on the list could yield you more success to get personal information from a cell phone number.
See Also: Reasons why website is not showing up in Google
People Intelligence Services
While their name might seem to be a bit overwhelming, people intelligence services are nothing more than websites that specifically function to find connections between different pieces of information.
One of the most popular services of this type is Spokeo. For example, if you already have a number and want to find out who's behind it, you could run a reverse phone lookup. Spokeo could then return the owner's details such as their name, address, criminal records, and much more.
On the other hand, Spokeo could also act as an email lookup tool. If all you have is an email address of a person and you want to find out more about them, then this simple-to-use search could connect to numerous different databases, and scan through billions of records.
Moreover, it can carefully organize all the recovered information into an easily readable format. This report, besides the personal info, could also show you the person's social media and dating website profiles. From there, you can do your own further research if that's what you want.
Search Engines
Many people limit their search efforts to Google when in reality, there are over 15 other engines that can do as good of a job (or even better) as Google can and let you get personal information from a cell phone number.
It's also the method that requires the least effort – simply copy and paste the number into as many different search engines. This way you can dig into the results. If you're lucky, you'll find a match within the first couple of pages.
But, it's important to keep in mind that search engines aren't specialized in phone numbers. You'll likely encounter a lot of garbage websites, so tread carefully. Some of the good alternative engines to start with (besides Google) are DuckDuckGo, Bing, and Yandex.
See Also: Why Is My Sim Not Provisioned For Voice? | Quick Fixes
Mobile Apps
Believe it or not, both App Store and Google Play feature apps that specialize in revealing caller ID"s and locations where the numbers have been pinpointed at.
Most of them feature an interface that uses Google's API in order to display the world map. When the user inputs a phone number, the app uses cell tower signals. This way it detects the closest one to that particular number.
If this process is successful, the location will display through a red pin on the map. Each app usually lists its own supported countries. So, if the one that you're searching for is off-limits, try to find another app that supports it.
See Also: How to ping a cell phone number
Conclusion (Get Personal Information From A Cell Phone Number)
Depending on how they track the phone numbers, some of the apps work even when your device has no internet connection. Using these methods can probably help you to get personal information from a cell phone number. However, like any other method, take every piece of information mentioned with a grain of salt as there's no guarantee that it's accurate.
See also: Best Mileage tracking apps on Android
We hope you liked this read. It's written in collaboration with Spokeo.