We may complete almost any task with the aid of a smartphone. Things like grocery shopping and bill payments can be done in minutes. You could be concerned, like many others, about the number of hours spent on your device. You may ask, "how to see how much time you spend on apps?" Fortunately, several applications can assist you in striking a balance. Here are some of our favorite applications if you want to return to living your life.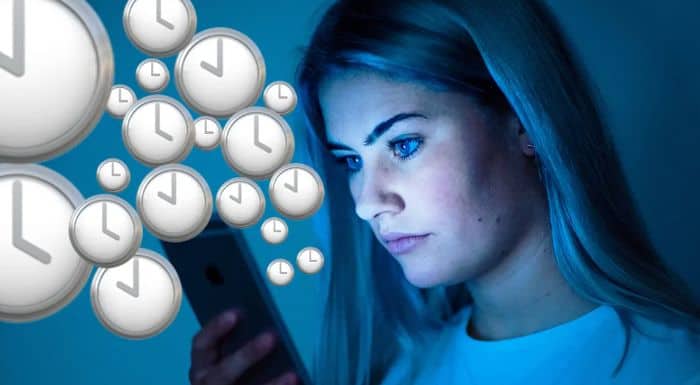 Using a third-party app is possible if you don't prefer using iOS or Android's dedicated tools. Some devices provide services that better fit your needs to avoid relying too heavily on Apple or Google. Most of these applications, including those from Apple and Google, require you to share your usage statistics with the app developer. Before installing any app, carefully read its terms of service to ensure you are not handing out more information than required.
Also See: App Development Budget And Budget Planning | Full Guide
How To See How Much Time You Spend On Apps | 6 Apps To Track App Usage
Are you one of those people who are constantly being nagged for using your phone 24/7? Well, several people complain about not being able to let go of their devices. If you are one of those people, you are in the right place. To help you out, we have compiled a list of the best apps that will track and restrict excess usage of apps. Read further to know more.
Digital Wellbeing
You probably already have Digital Wellbeing on your Android phone. It is a simple and efficient answer to "how to check time spent on apps android?" It aids in breaking the habit of constantly checking your phone or idly scrolling through Facebook when you are working. First, let's look at Android's built-in timer and limitations for screen use.
Tap App timers under Your Objectives in Settings > Digital Wellbeing and parental settings to enable this feature.
Set your timer by clicking the egg icon to the right of each program.
Under Focus mode, you'll find options to create app restrictions for specific periods by tapping on Work time or Me time.
During "Work Time," you may, for instance, limit yourself to utilizing only Gmail and Microsoft Teams. Time on the clock can be set for a certain duration or left on till you turn it off. Work Time can be activated for a certain period or until you manually turn it off. To escape the app addiction loop, you may view your app usage statistics by tapping Screen time under Your objectives.
Check Out: 8 Best Most Innovative Health Gadgets in 2023
Get Here: Digital Wellbeing Android/iOS
iOS Screen Time
Apple's built-in screen-time-limiting app is a great answer to "how to see how much time you spend on apps?". Screen time is a native iOS (and iPadOS) feature that can be accessed in Settings > General. Here you can control which applications are accessible at all times, limit app usage, and even schedule Downtime.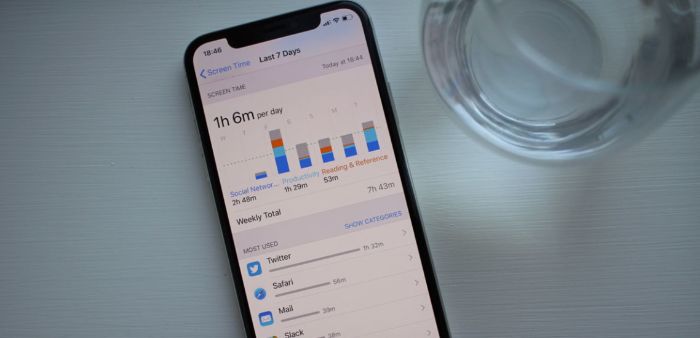 Turning on the Share across devices option in Screen Time will allow you to view your app usage across all your Apple devices because of the connection between Screen Time and your iCloud account. You can immediately see where your time is going by using Screen Time, which separates your app usage into categories like gaming, social media, etc. Statistics and graphs can also show how much time you spend on your phone daily and monthly.
This Blog: Top 19 Best iCloud Bypass Tools | Latest For 2023|
Freedom
Freedom, which is used by more than two million individuals worldwide, lets you set up blocklists and take breaks from potentially distracting apps at predetermined times. If you're trying to study or get some work done, this app can help. To begin a session in which blocked content is not accessible, choose the websites and applications you wish to restrict access to.
You can easily make personalized blocklists for all your devices using the Freedom app, which is available for app usage statistics for Android, iOS, Mac, Windows, Chromebook, and Linux. Freedom has a free trial, but after that, you have to pay $39.99 a year to use all of its features.
Space
When compared to similar apps, Space is another answer to "how to see how much time you spend on apps?". Using Space, you can make concrete plans to reduce mindless screen time. After installing the app, it performs a brief survey on your typical smartphone usage. After the survey, you can choose the user type that best describes you. 
Next, the app prompts you to set goals for the time you spend on your phone. The app will further notify you as your screen time increases or reward you with badges of achievement when you reach these goals throughout the day. Comparing your progress with your family and friends is also a good method to motivate you.
Check This Out: What Is The Life Of Smartphone & How Can You Increase It?
Quality Time
QualityTime has surpassed 1 million downloads since it is one of the most reputable answers to "how to check app usage on android"?. The software shows your overall app usage, app usage by itself, and how often you activate each app. You can see what you need to see to understand your device's current state and actions.
With QualityTime, you may plan forced intervals from your device along with silenced notifications. You can also receive a daily use alert warning if you spend too much time on Instagram (or another app). Other profiles, such as "Family Time" and "Office Time," can restrict access to specific apps.
Get Here: QualityTime 
See Also: 7 Best Ways To Convert Instagram Reels To MP3 In 2023
Moment
The Moment app requires you to capture screenshots of the iOS battery consumption screen (tap Battery from Settings to see it). It's not entirely automated or precise, but it's the best a third-party iOS app can offer for now as the answer to "how to see how much time you spend on apps?".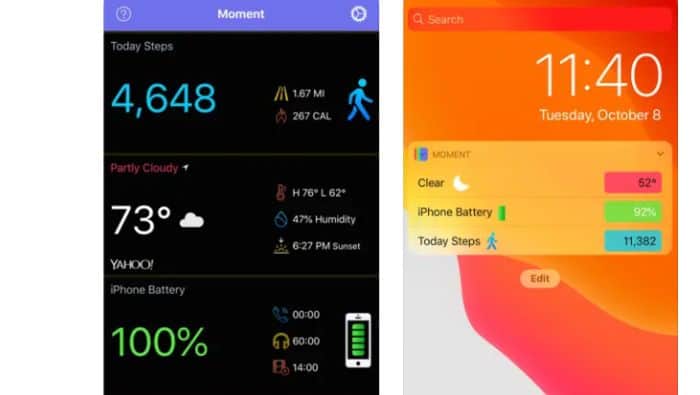 If you enable parental controls, it can monitor the phones in your household and see how much time each family member spends on their phones over time (which costs extra). The Phone Coach feature might help you gradually reduce your smartphone use.
Get Here: Moment App
Click Here: How To Download Gab App On Android And iOS [updated guide]
FAQs
How much time can I spend on my phone without harming myself?
People should restrict their use of screens outside of work. Using your electronic device (TV, smartphone, laptop, etc) for more than 2-4 hours is both dangerous and harmful.
How can I check the amount of time I've spent on Instagram?
Having an insight into how much time you spend on Instagram is easier than you think. Follow the link to your profile by tapping your name or profile photo in the lower right. Select 'Your Activity' from the menu that appears—spending Time on Tap. Instagram will now display the total Instagram usage over the past seven days.
How long do typical internet users spend each day?
According to recent studies, people spend an average of 413 minutes (just under seven hours) online every day in the fourth quarter of 2021. This is the lowest quarterly total of the year, and it's also four minutes less than the prior quarter.
Approximately how much time do young people spend every day on social media?
Teens who describe themselves as 'heavy watchers' of television and movies spend the greatest amount of time-consuming media, with a significant percentage spent on social networking sites. On average, teen 'social networker' still spends 9.5 hours a day consuming media, with 3.17 hours dedicated to these platforms.
Conclusion
Many people have become conscious of the time spent on their phones. After conducting several studies and using numerous applications, it is easy to keep track of device usage. You can also see How Much Hard Drive Do I Need?. We hope we can answer your question, "how to see how much time you spend on apps?". Comment below to let us know.