MetroPCS, now known as Metro by T-Mobile, is an American mobile virtual network operator (MVNO). This company provides mobile phones and plans that fit the requirements and budgets of its customers. Through the MetroPCS phone upgrade, you can get the latest product with advanced functionality if you have a primary MetroPCS phone.
You can upgrade your Metro PCS phone in multiple ways, such as trade-in the old phone, buying a new sim card, or getting a great deal on a mobile phone.
In this piece, we will walk you through how to upgrade your MetroPCS Phone.
What Is a MetroPCS Phone?
A MetroPCS phone is a mobile phone that uses the MetroPCS wireless service. This prepaid mobile service provider MetroPCS offers inexpensive, unlimited data plans with no yearly commitment.
In addition, it offers a wide selection of Android and Windows Phone devices and a handful of phones that run on its proprietary operating system.
MetroPCS phones come in various models and styles, from budget-friendly smartphones to high-end flagship devices.
They are compatible with the carrier's LTE network, which offers fast data speeds and nationwide coverage.
Why Upgrade Your Phone To MetroPCS?
There are multiple reasons to swap to Metro PCS; we have mentioned some below.
You'll save money.
Metro PCS plans start at just $25 monthly for unlimited talk, text, and data. 

Additionally, there are no extra costs or fees involved.
"Bring Your Own Phone" (BYOP)
With the BYOP program, you can port your phone to MetroPCS and keep your same phone number. Just purchase a MetroPCS SIM card and activate it online or in a store, and you can start enjoying the benefits of MetroPCS service on your phone.
With BYOP, you can have the best of both worlds – the freedom and flexibility of MetroPCS service on the phone you already love.
No Annual Contract
MetroPCS does not ask you for a long-term contract; if you fail to find the services satisfactory, you can cancel it at any time as per your will.
No Credit Checks are Required
MetroPCS does not take your credit history into account.
Whether you've got a positive or poor credit history makes no difference.; you can still use MetroPCS services.
Great Coverage
The T-Mobile network offers excellent nationwide coverage and 4G LTE speeds.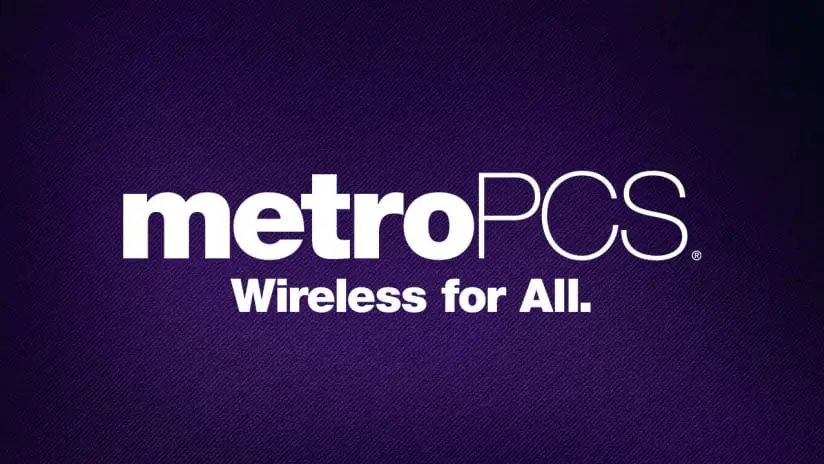 As T-Mobile is the parent company of MetroPCS, you are offered the same coverage as a MetroPCS customer.
Easily Upgradable
When it's time for a new phone, buy and activate the latest model on your account. Then switch out your old phone for the new one.
It's that easy! You can easily upgrade your phone online or in a store without signing a contract.
Upgrading Your MetroPCS Phone – Eligibility & Requirements
The first step in upgrading your MetroPCS phone is determining whether you're eligible for an upgrade. To do that, you'll need to check a few things: 
You can log in to your MyMetro account online or by opening the MyMetro app on your phone. Once successfully logged in, click the "

upgrade

" option to see if your device supports MetroPCS. If it does, great! Proceed to step two.
Check the status of your current phone. 

If it's lost, stolen

, or damaged, you won't be able to upgrade it. 

Ensure the status of your account. This means that you haven't missed any payments, and your service hasn't been suspended for any reason.
Finally, check the date of your last phone upgrade. You can upgrade your phone once every 180 days. 
You're eligible to upgrade your MetroPCS phone. If everything looks good and you're still within the 180-day window, congrats! Here's what you need to do next. 
See Also: Fix: Unable To Activate An Update Is Required To Activate Your IPhone
Upgrade Your Phone to Metro PCS
Based on that assessment, they will assess its condition and give you a discount on a new phone.
See Also: SIM Card Carrier Lookup [Top 4 Ways] | How To Identify
How to Choose the Right Metro PCS Phone
If your old phone is compatible with MetroPCS, that's good; you'll need to purchase a new one outright.
Here, we've listed a few factors you should consider before buying a new MetroPCS-compatible phone.
The first thing is what features you're looking for in a phone. For example, if you need a smartphone for work or school, you'll want to ensure the phone you choose has all the necessary apps and features. 

When selecting a MetroPCS phone, you should consider your budget as well. The good news is that many affordable options are available even with a limited budget. You can find phones from all major brands, including Samsung, LG, and 

Motorola

, starting at under $100.

 Finally, read online reviews before making your final purchase decision. Reading reviews will help you narrow down your options and choose the best one.

When your new phone arrives, power it on and follow the on-screen prompts to activate it on your MetroPCS account. We recommend you

mobiletechaddicts.com

 for answers to your mobile-related whats and hows.
See Also: Simple Mobile APN Settings | Step-By-Step Guide [Updated 2022]
FAQs
What is the phone number for the MetroPCS upgrade?
To upgrade your MetroPCS phone or get assistance, call Metro by T-Mobile customer service at 1-888-863-8768. They will guide you through the upgrade process, discuss options, and help you choose the right phone and plan to meet your needs.
How can I change my metro phone for free?
You may need to meet certain conditions to change your Metro by T-Mobile phone for free. MetroPCS offers promotions, trade-in deals, and upgrade incentives at times. Check their official website or visit a Metro store to see if you qualify for a free phone upgrade based on your current plan and account status.
How much is the Metro activation fee?
Metro by T-Mobile typically charges an activation fee for new lines. As of the deadline in September 2021, this fee can range from $10 to $15 per line. However, the pricing and policies are subject to change, so it's best to check with Metro by T-Mobile directly for the most current information.
Can I switch from MetroPCS to T-Mobile?
Yes, you can switch from MetroPCS to T-Mobile. Metro by T-Mobile is a prepaid subsidiary of T-Mobile, so both networks use the same infrastructure. To switch, you may need to unlock your phone, settle any outstanding balances, and choose a T-Mobile plan that suits your needs. Contact T-Mobile for assistance.
Conclusion
We hope you have answers to most of your questions in this article. Upgrading your MetroPCS handset is a simple procedure that anybody can complete in a short amount of time. We hope that by adhering to the instructions outlined above, you will indeed be able to enjoy everything MetroPCS offers.