Google play store was developed by Google to lets its Android users download Android apps. It is an inbuilt app store in almost all Android phones and has lakhs of apps to install on their phone. These apps are used for entertainment, studying, playing games, and also having lots of fun. This play store contains each and every app required by young to older persons. You have music apps, movies, books, games, and also fitness apps. You can install as many apps you can until your device gets loaded with all the apps. Thus, you should know How To Solve Error 924.
Everything in this mighty world has some advantages as well as disadvantages. The advantages of the play store are that it allows you to install as many apps you can from the voluminous apps present there. Now the disadvantages are that people may experience some errors while downloading the apps from the app store. These errors sometimes irritate and frustrate the user. At last, the user has to quit the download and remove the app.
And of those errors is error 924. Now, we are going to explain to you How To Solve Error 924. These errors do not need any experts to solve even a 5th-grade student can do them by these steps.
Why does the 'Error code 924' issue exist?
Error code 924 is among some standard Android error codes. Here is a list of typical situations that could result in this specific error message:
The security program prevents the downloading.
Utilizing security software on your smartphone can cause this problem.
For the protection of your device, security software will prevent you from accessing many programs or other devices.
Power saving mode is on
Another scenario where this issue could appear is when your device's power-saving mode is set on.
After turning off the power-saving way, some customers who experienced a similar problem said they were able to fix it.
Corrupt Google Play Store cache data
Corrupt Google Play Store cache data may occasionally be the root cause of the google play store error 924. Most frequently, this happens when the application's cache data is erroneous.
Third-party software is causing havoc in the Google Play Store. The Google Play Store may occasionally become corrupted by one of the third-party programs or files connected to that application. By returning their smartphone to its factory default settings, users who could not pinpoint the problem could solve it.
Solutions for Error code 924's problem or Android error 924 fix
Make sure your computer or gadget links to a reliable Internet connection.
The Internet connection you are currently linked to is likely unstable; it regularly drops. Because Google Play isn't the only app linked and other apps are operating in the background, the connection must be quick and steady while downloading apps.
You may amplify your Internet connection in a variety of ways. A few of them are:
Switching from one WiFi network to another or from mobile data to WiFi (each time you switch between networks, restart the Google Play Store app and try to download and install the app again);

Move your smartphone nearer the router;

Put other electrical gadgets away;

Invest in WiFi signal enhancers;

Get a more durable router.
Examine your device's operating system for upgrades.
The operating system version installed on your device at the time may be the cause of this Google Play issue. You only need to check for updates and install the most recent version of your device's operating System to solve it.
Follow these steps to update the operating System on the device:
Visit Settings;

Tap System, then About phone or About tablet, after scrolling down and doing so;

To update software, select System Updates;

Check Now by tapping it (if it's not visible, tap the three dots that are vertically aligned);

Select install if a system update is available. To finish the update, restart your device;
It would help if you carried out the following actions on other smartphones (like Samsung):
Access Settings

Toggle to Software Update;

If an update is available, click Download and Install; if not, click Check for Updates.
Note: Check if your gadget has enough battery life to avoid more severe damage.
 It is more secure to connect your smartphone to the charger (if you update it using a laptop, put the AC adapter into a power outlet).
Additionally, if you choose to upgrade the operating System via the device itself, be careful to connect to a more reliable WiFi connection rather than mobile data to prevent extra fees.
Methods to Solve Error 924
Follow these steps given below to solve error 924.
Clearing Data and Cache of Play Store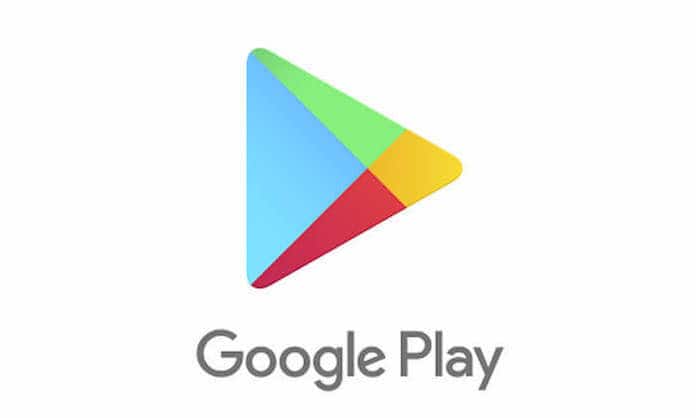 In this method, you can get a clear cut solution of How To Solve Error 924. Now all you need to do is:
Open settings.
Go to Google play store and then in that click on clear data and clear cache.
As soon as you clean all the data and cache your app store will work normally.
Then you can now download the app from play store, and now you may not face any issue.
If still, you meet any kind of issues then you need to check your Internet connection and see that you have a decent internet connection, i.e., your internet is not slow as if your internet is slow then the play store may show this kind of error.
If still, you face problems then check out these methods:
See Also: 4 Ways to Fix Uplay Failed to Start Download Error (2020)
Remove Google Account From Your Device
You can try this method to solve the error 924 shown when you download any app. There might be a need to remove the Google account concerned with the play store. You may face the error if you have many accounts linked with the app store.
You just need to remove the account from the app store. Then you may add the again and try downloading the file. This time you will not encounter any error regarding the download/installation of an app.
If this process also does not help you to solve the issue, then you may opt for the other one.
See also: 3 Ways to Fix Overwatch Console Error LC-202
Uninstall Updates
The other way is that you can uninstall the updates of Google play store and try downloading the app you need.
Go to settings.
Click on the three points present in the right-most corner of the screen.
Now you can uninstall all the updates present in your app store.
Now, these are some methods by which you can know How To Solve Error 924 without any experts help. This is not a big problem to get the help of any expert. In most cases, the error occurred were due to internet connectivity. So before you download any app from play store make sure that the internet connection either mobile data/Wi-Fi is connected properly and is working properly so that you do not face any such issues.
Even after trying these above-listed methods people face the error and get frustrated. You can also try resetting your phone.
Go to settings.
Scroll to the bottom and click backup and reset.
Then select factory reset data.
Confirm the action by entering the pin/password/pattern you use to unlock your phone.
As soon as you do that your phone will reset and erase all the data present on your phone.
Now the only way to back up your files is from SD card (if you have saved earlier) or cloud storage (if registered).
Thus after your phone has completed reset now, you can try downloading an app from the app store.
Now you may not face any issues.
Remove Anti-Virus
Anti-virus does the work of blocking out malware and unnecessary software. This could be the reason behind Error 924 occurring. Anti-virus might detect something mildly suspicious and prevent you from downloading apps from Play Store.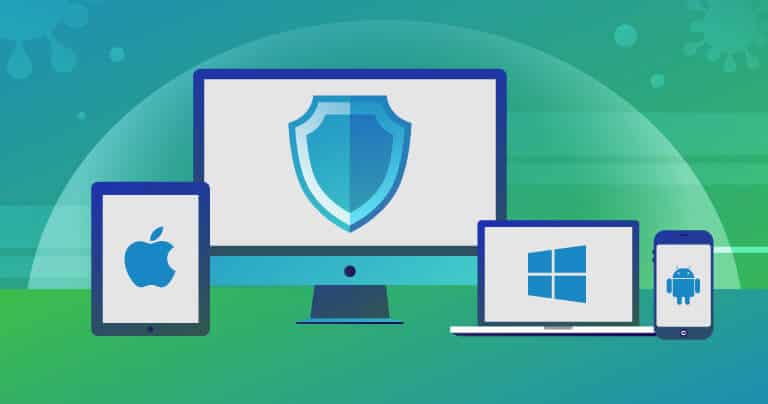 So if you have any anti-virus to secure your device, go to the settings. In the Apps section, you will see an option to Manage Apps. Select it. Further, look for any security software or anti-virus that you might have. Click on it and uninstall it. After uninstalling, your error should be resolved. You can always re-install the anti-virus later. Learn about How to Fix "Windows Store Isn't Available Right Now"
Factory Reset Phone
Usually, restarting your phone alone can get rid of the error. However, if you continue to face it, you might have to factory reset your phone. This is not a preferred option as you might lose all your data. It is recommended that you back up your data somewhere before going for a factory reset. Factory reset removes the possible changes made by the user over the course of time.
To do so, Go to additional settings in your settings app. Although, this step might differ for some. Eventually, you have to find the option to Backup & Reset. Click on it. You will see an option to erase all data(factory reset). Select this option and confirm factory reset.
Disable Battery Saver
More often than not, we keep our devices in battery-saver mode. It is a good practice to help our device sustain for a longer time. But this could be a possible cause for Error 924. As you might know, battery saver mode aims to make use of minimum resources for complete optimization. At times it kills tasks in the background or makes use of fewer files than required to run an application.
To overcome Error 924, you can try turning off your battery saver mode. You can do this by going to the Battery Usage option in your device settings.
The methods mentioned above work to resolve Error 924 because some changes to the device trigger it. Sometimes one of the third-party applications leads to errors in the Google Play Store. It's essential to identify the root of the issue before moving on to a solution.
FAQs
What is the primary method to fix error 924?
Restart your phone or uninstall any recent play store update post in which the error occurred.
Why do PlayStore Errors occur?
PlayStore occurs generally occurs when you are trying to download an application. The cause can be anything from cache issues to Google Account issues or a problem with the update.
How can I fix download error 924, and how to troubleshoot Android errors?
The most recent version of the Google Play Store app is probably to blame for error number 924 in Google Play; it was probably downloaded or installed incorrectly. Perhaps there was a problem with your Internet connection at the time, or the power-saving mode disabled some system programs.
What does the Google Play services error code 924 mean?
Users of Android encounter error 924 on Android phone problem codes like other common Android errors. However, they need to be made aware of its origin. Typically, a bad WiFi connection or a poor network connection causes the error code 924 to appear.
What causes error code 924?
The Google Play Store Error code 924 can also be fixed by turning your smartphone off and back on, among other things. Try again to download or update the app after the restart.
How can the single-user mode be removed from the SQL Server database?
Make that the object explorer is first set to a system database, such as a master. Next, run sp_who2 to identify every connection to the database 'my_db' that exists. KILL session id will terminate all connections, where session id is the SPID supplied by sp_who2. Here is more information on sp_who2.
Conclusion
These were the common steps tried by people in order to know How To Solve Error 924.