Videos are the best means to capture the moments that we cherish. The emotions and memories are all just contained in few minutes of video. The mode of obtaining video may vary from phones to a professional video camera, but the purpose remains the same. More often than not, in our tryst to capture the video, the camera tends to shake. Thus, you must know about these Video Stabilizer Software now.
This causes the video to become shaky and wobbly. There is an affirmative fix to this problem, i.e. video stabilizer software.
See Also: How to Get Kinemaster For PC Without Bluestacks in 2023
List of Best Video Stabilizer Software
In this list, we will look at the 10 best video stabilizers for the window. Let's take a look at the list and find out which they are!
VideoProc
VideoProc is one of that video stabilizer software that can be used by even a child.  It is really fun and easy to use software.  You can do wonders if you master this software. It provides one of the finest video stabilization along with video editing features. You can easily cut or trim the videos, rotate, scale up and down, play with the opacity, change the speed of the clip, and much more.
It is well known for its GPU acceleration which is unique feature of this software only. This software can quickly produce best quality results. So don't waste your time learning hard software. Try VideoProc today!
Visit: VideoProc
Video Stabilizer
Who wants a shaky video? Well, most of us are not a Pro in shooting a video, so there comes a need for video stabilizer software. This software enhances the graphics and value of digitized videos. It recognizes and corrects the unwanted captured motions. This app is fully adjustable, so that it is easy to use with a single-touch stabilization. It also has a plugin filter (Adobe Premiere), so it doesn't require any video editor.

Using different compression techniques and easy customization makes this an enjoyable video stabilizer software. It also saves your default settings, allows us to zoom in/out, and adjust frame specifications as per our choice. The size of this software is just 19 MB, and you can download it from the link provided below.
Download: Video Stabilizer
See Also: Best Vine Editing Apps for Android
FFMPEG Builds
Another video stabilization software that is highly compatible with the various OS is FFMPEG Builds. All you need to do is use command lines for stabilizing your video. If you are a programmer or hardcore geek, this might turn very easy for you. It provides us with various options to edit videos using different command lines without a GUI.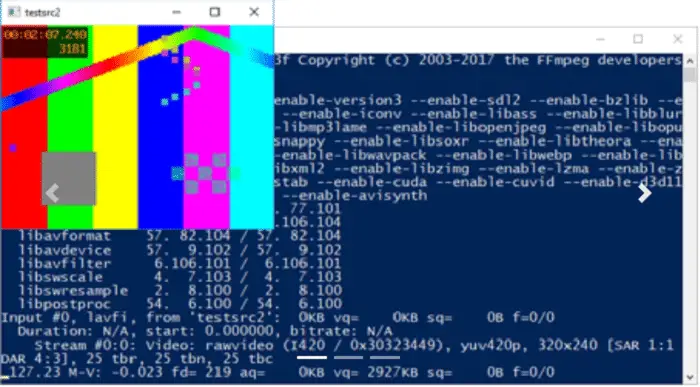 Although you might think this process is difficult, it isn't like that. Firstly, download FFMPEG and unzip it. Put a path so that FFMPEG becomes functional. Now follow the commands mentioned in front of you and get your video quickly stabilized in some simple clicks. Check out the link provided below to download it.
Download: FFMPEG Builds
See Also: Best Free Green Screen Softwares For Windows
AVS Video Editor
If you are not much into techs and want a mind-blowing edited stabilized video, you should opt for this video stabilizer software. AVS Video Editor comes in with a very flexible interface, high-quality delivery, and not at all complex.

Online Media Technologies engineer it. This video stabilizer software gives us many features like a plethora of effects, enabled sharing video mode, multilingual support, etc. Share your videos on any social media platform easily. Available just for 59$ with HD support, single video track, non-destructive editing, and much more. Download it from the link provided below.
Download: AVS Video Editor
See also: How to Clear VLC History in 3 Simple Steps
Adobe Premiere Elements
Now make marvellous and incredible films with this video stabilizer software, namely Adobe Premiere Elements. Make creative slideshows, collages with extra new features. This software has around 23 guided effects with which you can manage to make time-lapse pictures and videos.
Reduced noise effect and bringing out the best scenes of the footage together is the specialty of this software. It is fun to use. Check out the link provided below to know more and download it.
Download: Adobe Premiere Elements
Corel VideoStudio Ultimate
Are you a Youtuber and really annoyed by the shaky video? Are you someone who records from your mobile because you can't afford those expensive RED cameras? Don't panic and give up on recording. You can remove this shakiness in post processing using Corel VideoStudio Ultimate. This freeware is really famous for its video stabilizing feature. We don't recommend this software for newbies.
If you are an amateur then you should probably use easy software like Filmora. This software also provides basic video editing tools. Corel has a really comprehensive interface. It also provides stop-motion video making feature. You can easily import 4K, HD or 360 degree videos on this software.
Visit: Corel VideoStudio Ultimate
See Also: How To Download Embedded Video Easily? (2023)
Final Cut Pro X
Well if you haven't this before you are probably lying! Final Cut Pro X is one of the most used software for video editing. Lots of big Youtubers use this software to edit their content. This software is preloaded with ample of presets and transitions. It is considered as a high-quality video editor with a really amazing video stabilization feature. You can unleash your creativity using this software.
The only problem with this software is that it is not free and only available for the MAC users. It is a perfect choice if you want to start your youtube career.
Visit: Final Cut Pro X
LightWorks
Lightworks is cross platform video stabilization software. It can work in your laptop as well as mobile. The best part about this software is that it is cloud-based. You never have to worry about your data to get lost even if the software crashes. All your changes are saved to the cloud. Isn't that amazing?
You will be stunned to know that many high rated Hollywood movies like 'Pulp Fiction', 'Wolf of the Wall Street', 'Bruce Almighty' and many more were edited using this software. It is really straightforward with the drag and drop options you can easily edit any video in no time. So if you are into cinematography this is the software recommended for you.
Visit: Lightworks
Windows Movie Maker
The first software on this list is Windows Movie Maker. The software is handy and elegant. It is compatible with all the versions of Windows. The major function of the software is that it can be used by novice or the master of video editor as well.
The interface is clean and fast. Various editing features make the video less unstable. There are options to edit the timing of the video.
There is a facility to block the timing and stray motion of the video as a whole. The most exciting thing about the software is that it can get things clear from the video too. This facility when applied to the video makes the video stable.
Learn how to download an embedded video. Click here to learn more.
See also: 5 Best Lyrical Video Software For PC And Phone
Avisynth
Avisynth is one of the most professional video stabilization software in the market. The feature that it has, to make your video as professional as possible, is staggering. The trove of features can be utilized by the users to achieve the desired result.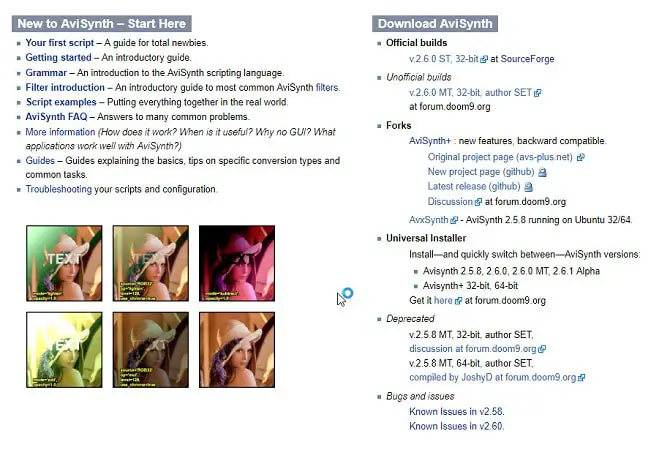 The most important thing to note here is the video stabilizer tool itself. Avisynth has a dedicated tool just to reduce the shaky nature of the video.
The best video stabilization software tool also works in stabilizing the video with correction of colour and motion. Various added features can be used by the user to add depth and less wobble to the video.The DePan option is an alternative to fix the wobble and shaky motion as well. The software uses VirtualDub server, so there is no GUI in it. However, this makes no difference in performance of the software.
Deshaker
DeShaker is VirtualDub server video stabilizer software. The software is available for all versions of windows and is relatively small in size. The software is supported by all 32 bit and 64-bit version of Windows.
It is a plugin, so there is no presence of GUI. However, the software is still very popular with all the video editing enthusiasts. The actual usage of the software is pretty straightforward. The software has an option to enter the video; then it processes it.
After processing the video, there are points to be used to stabilize the video. This can be done by the use of various options in the menu provided by the software itself. Various additions like shadows correction, wobble reduction, colour correction, etc. can be added to enhance the video stability.
Download: DeShaker
Wondershare Filmora
The most irritating thing for any user using the video stabilizer software is the abundance of small annoying buttons. Well, if you are one of those people, Wondershare Filmora is the video stabilizer software you will love.
The interface of this video stabilization software free is clean and straightforward. The excessive number of buttons are absent from the interface. There is a simple approach to editing and stabilizing of the video. All you need to do is place the shaky video onto the Media Library.
Then wait for the processing to complete. And finally, apply necessary settings to stabilize it. This ease of doing the stabilizing makes it a must-have video stabilizer software on the market.
Download: Wondershare Filmora
Pinnacle Studio
The most sought-after free video stabilizer software on the market is Pinnacle studio. The trial version is free and very handy for any user. The interface of the software is clean and comfortable to use.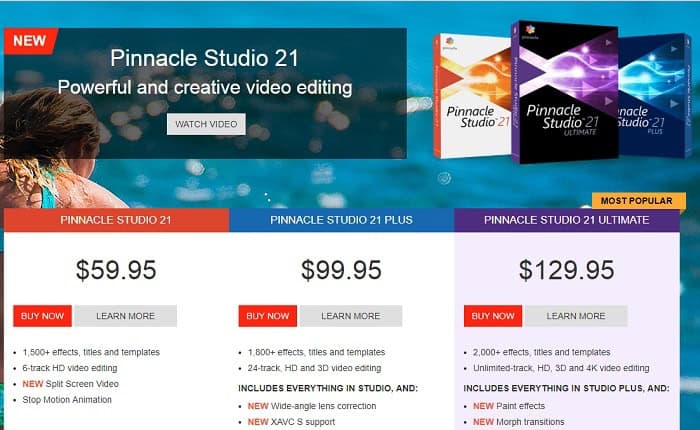 The options that it encompasses are significant advantages. There are many options to edit and stabilize the software. The support of various video types is a prominent feature of the software as a whole.
The processing time for stabilizing of the video is low. This makes it highly useful so that videographers and professional users as well.
Download: Pinnacle studio
Arcsoft Video Stabilizer
This is another handy video stabilizer software that you can use so that you can do your job. The layout is simple an clean. There are basic options to edit the video. The stabilizing tools work well with all the popular video formats. The size of the Arcsoft Video Stabilizer is small, thus occupies less space on disk.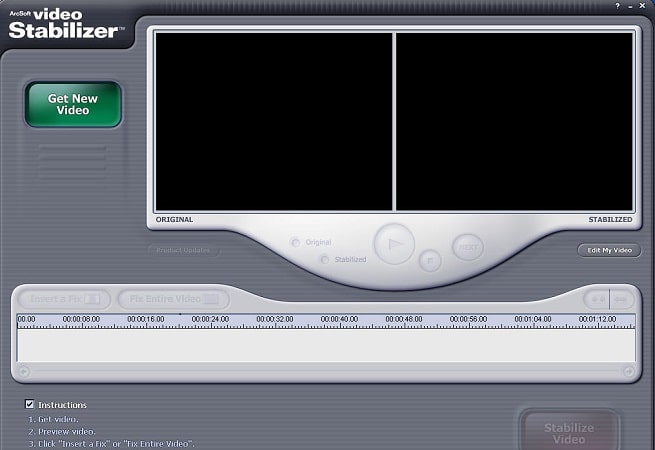 The GUI is user-friendly. All the necessary tools are at your disposal in this software. Just don't expect anything fancy from it.
Download: Arcsoft Video Stabilizer
HitFilm Express
This video stabilization application is a decent tool for stabilizing recordings and adding unique visualizations. It has an innovative and natural interface that permits you to transfer recordings and add sound and enhanced visualizations. You can discover free versions for Windows PC and Mac devices. HitFilm Express gives valuable guides to assist you with creating scenes and effects from Hollywood films.
Assuming you need to edit and stabilize recordings free of charge, HitFilm Express is a decent arrangement. As well as having the option to fix unstable recordings, it likewise accompanies numerous fantastic editing tools. You can utilize sound and video channels, compositing alternatives, cutting tools, and so forth, masks, layers, and surprisingly green screen effects.
Downlod: HitFilm Express
See also: Top 9 Gaming Video Editing Software That You Can Use On Windows
Movavi Video Editor Plus
Movavi Video Editor Plus upholds an assortment of video and sound formats and is a standout amongst other video stabilization programming as of now. It has many progressed highlights, like stabilizing sound, making slideshows, removing backgrounds, and adding different video and sound effects. As well as stabilizing your video, this application will likewise assist you with further developing video quality by giving settings for brightness, contrast, white balance, and color saturation.
Be that as it may, you need to buy a liscense to keep utilizing these outstanding features. Nonetheless, in case you are not prepared to purchase, relax. A free trial is given, so you can try it before purchasing the software and making the decision of buying the premium version.
Download: Movavi Video Editor Plus
iMovie
For individuals who are searching for essential functions, iMovie is the best image stabilization software. Notwithstanding the video stabilization work, you can likewise get a progression of functions, including iDVD integration, green screen function, editing control, slow motion, etc.
Most of their tools are not found in basic, low-quality programming. Some more up-to-date Macs accompany iMovie preinstalled. You may, as of now, have the product; however, you didn't realize it. On the off chance that you actually need to purchase this iMovie, then you will not go through a great deal of cash.
Download: iMovie
VideoPad
NCH Software copyrights VideoPad. It gives a basic UI and ought to be no issue for any amateur.
It is a lightweight video stabilizer for iOS devices. You may have to make in-application buys to dispose of persistent promotions.
Download: VideoPad
VideoStudio Ultimate
As the name proposes, it is an expert video editor with some outstanding quality features. Backing sound standardization and restoration, and furthermore give 360-degree video support.
You can likewise add different effects to the video, just as animated titles, transitions, and pictures. Despite the fact that it sounds great, that you can't move up to the premium version, it is pointless. You can only access the video stabilization feature in the Ultimate version of VideoStudio.
Buy: VideoStudio Ultimate
See also: Filmora9 Review | Edit Your Videos at Filmora9
Emulsio
Assuming you need your video to be more professional and fascinating, kindly utilize this video editing software, which permits you to eliminate your camera from shaking, yet additionally adds actual cinematic effects to your video like an expert.
Concerning the video stabilization function, it has a function, which assists you with changing the stabilization strength and gives a preview window so you can see the outcomes before completion.
Download: Emulsio
Conclusion
With this, we conclude the list of best free video stabilizer software in the market. The software packages mentioned above are all used by professional and regular users alike.
The range of functionality may differ but their core usage remains the same. The users should choose the software according to their need. The professionals could go for Avisynth as it has many intricate details enhancer; while the typical user could use Wondershare Filmora.
Everyone can choose according to their respective choice of free video stabilization software. I hope that the users would try some software packages from the list for their personal or professional use.