Millions of internet users have quickly come to rely on YouTube Shorts in the realm of short, bite-sized material. However, watching these interesting videos shouldn't be limited to when you can access Wi-Fi or extra data. The importance of a YouTube Shorts downloader becomes apparent in this situation. In this article, we'll learn about the YouTube shorts downloader in 4K and their main features.
You may enjoy high-definition content offline and improve your viewing experience by downloading YouTube Shorts in 4K quality. The best YouTube Shorts Downloader in 4K are PPTube YouTube downloader, TubeMate, Snaptube, Davapps, Yt shorts video downloader, etc. 
There have been numerous launches of online YouTube short downloaders to assist you in downloading your favorite video material to your gallery, along with the introduction of YouTube shorts. Keep reading to learn about YouTube shorts downloader in 4K.
See Also: Youtube Challenges To Do With Friends At Home | Top 12
Considerations For Selecting A YouTube Shorts Downloader
Several essential aspects can affect your decision when choosing the best YouTube shorts downloader in 4K:
Download Quality: The ideal software should preserve the quality of the original video while offering choices for various resolutions based on your preferences and storage capacity.
Downloading Speed: Videos should be swiftly retrieved and saved by the downloader. Your connection speed and the app's effectiveness are both factors in this.
Considerations For Safety And Security: The program must come from a reliable source, be free of viruses, and respect user privacy by not disclosing private information.
How to download YouTube shorts
Here's a more detailed introduction to PPTube:
PPTube is a versatile multimedia download and conversion software that empowers users to download videos and audio content from various popular websites and platforms. 
PPTube offers an all-in-one solution. With its extensive website support, versatile format options, high-definition video downloads, and additional features such as playlist downloading and fast download speeds, PPTube provides a comprehensive toolkit for multimedia enthusiasts and content collectors.
6 Best YouTube Shorts Downloader
The short-form videos found on the well-known platform YouTube can be saved straight to a user's device for offline watching using a YouTube Shorts downloader program, a specific piece of software, or an online service. Here are the best YouTube shorts downloaders in 4K. 
PPTube YouTube Downloader
Users may easily download YouTube videos with the help of PPTube YouTube Downloader, a dependable and effective program. It works exceptionally well for downloading YouTube Shorts, ensuring you can watch these high-quality, brief films offline. Hence, PPTube stands out for having a simple user interface that inexperienced and seasoned users can use.
TubeMate
One of the most widely used YouTube shorts downloaders in 4K for Android users to download YouTube Shorts is TubeMate. TubeMate offers a seamless experience to download YouTube Shorts, with millions of downloads worldwide.
Here are the key features of TubeMate:
Multiple video quality options are available through TubeMate, allowing users to select between lower resolutions for optimal viewing and greater resolutions for storage space savings.
It provides fast download speeds. However, the program has a powerful download engine enables quick and dependable downloads.
Multiple YouTube Shorts can be queued for simultaneous download using TubeMate's batch downloading feature.
Users can view downloaded Shorts in-app using the built-in video player.
Snaptube 
The most flexible and dependable YouTube shorts downloader in 4K for Android users, Snaptube has established a solid reputation. Snaptube has emerged as a popular option for downloading and watching YouTube Shorts offline because of its simple design and abundance of options. You can also Check out how to Fix YouTube Comments Failed to Post.
Here are the key features of Snaptube:
It has fast download speeds. However, YouTube Shorts may be downloaded quickly and effectively using Snaptube's strong download engine.
Downloading audio-only files from YouTube Shorts is an option Snaptube provides in addition to downloading video content.
Snaptube has a built-in search function, so there's no need to navigate between the app and YouTube.
See Also: 6 Ways To Fix Your YouTube Autoplay Not Working
Davapps 
Davapps YouTube shorts video downloader is the best YouTube shorts downloader in 4K. It is a user-friendly program for video downloaders. Hence, it was created with an emphasis on effectiveness and simplicity.
Davapps is also famous for its slick user interface and user-friendly features. Here are the critical elements of Davapps:
Thanks to Speed, a distinguishing feature, users can download their preferred Shorts rapidly.
Davapps enables the download of High-Quality Videos, ensuring that your Shorts appear their best when viewed offline.
Users can arrange several Shorts for sequential download using the queue system.
An efficient function that enables users to confirm they are downloading the correct Short before.
See Also: 16 Best YouTube Channel Name Generator Tools To Try
HeatFeed 
HeatFeed stands out among YouTube shorts downloaders in 4K thanks to its extensive feature set and powerful performance. Hence, it appeals to a wide range of consumers with its user-friendly interface and practical downloading abilities and is compatible with multiple platforms.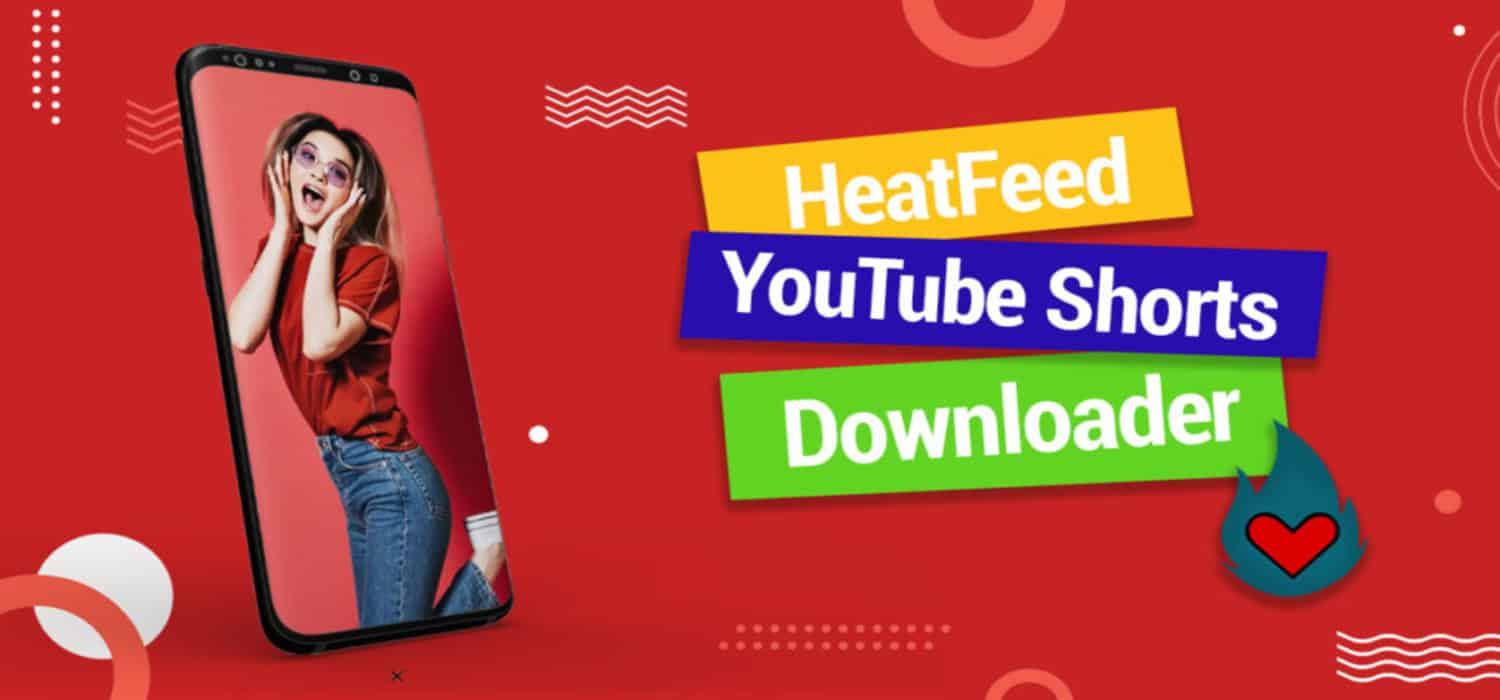 Hence, here are the critical features of HeatFeed:
When downloading videos, HeatFeed provides outstanding Speed, saving customers necessary time.
Users can view YouTube Shorts using the in-app YouTube browser without ever leaving the app.
HeatFeed offers HD video downloads, giving customers the finest offline viewing experience.
Users can queue up many Shorts for download using this function, the download queue.
InsTube
Another well-known YouTube shorts downloader in 4K in brief form is InsTube for Android. On its website, you can use its APK file. Like SnapTube, InsTueb provides access to over 100 websites' videos rather than simply YouTube.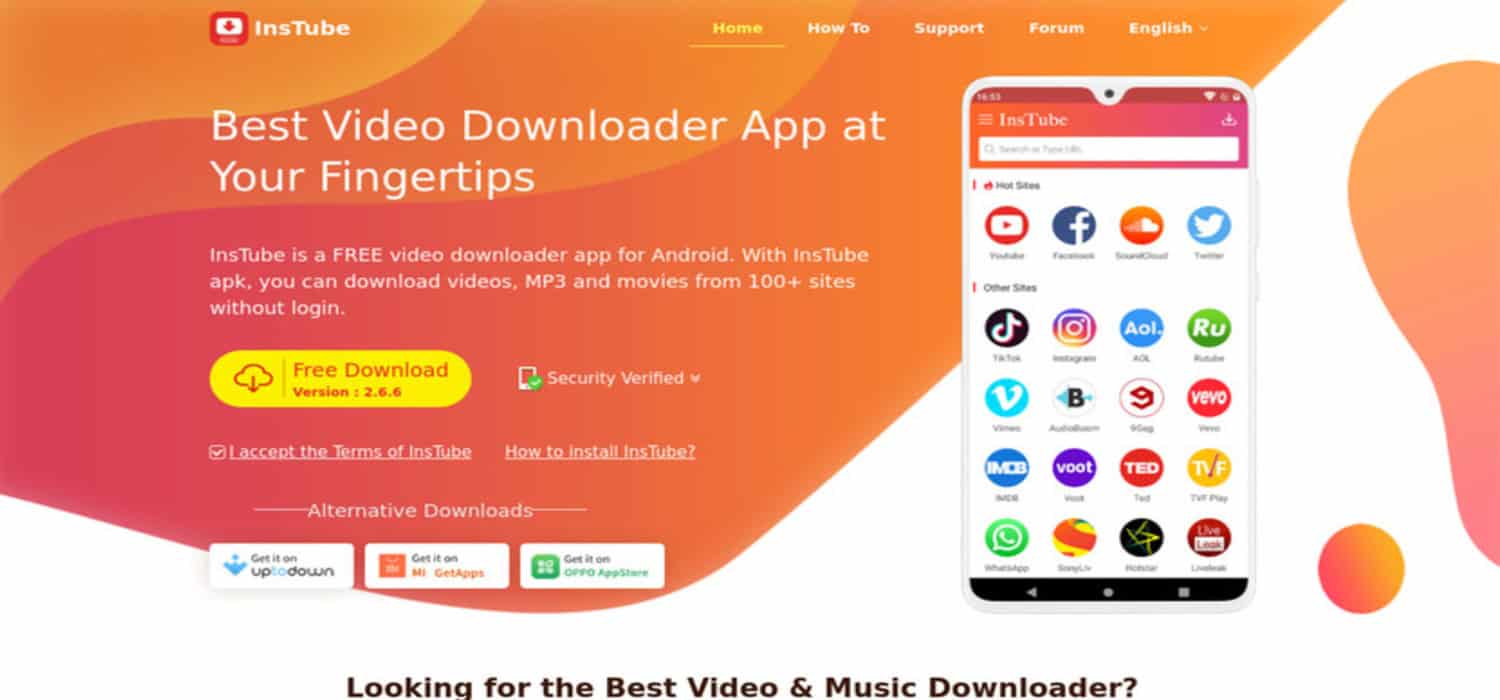 Here are the key features of HeatFeed:
Users can use the link to paste and access them without signing in.
In addition to Full HD and other formats, 4K is supported. 
Other multi-formats include PNG, M4A, MP3, and 3GP. 
Users can password-protect their downloaded videos.
FAQs
Which YouTube Shorts downloader is the best?
One of the most widely used apps for Android users to download YouTube Shorts is TubeMate. TubeMate offers a seamless experience for downloading and enjoying your favorite YouTube Shorts offline, with millions of downloads worldwide.
Can you use 1080p for YouTube Shorts?
Yes. To support 1080p, YouTube Shorts must be at least square and not vertical. These videos look perfectly like YouTube shorts.
Is downloading a 4K video legal?
It is legal to download a 4K video from its official website. The official website thwarts viruses, malware, and dangerous codes that might utilize resources. Also, note that security cannot be ensured when downloading from any website.
Which module stipulates making money from advertisements and YouTube Premium?
The Shorts Monetization Module stipulates how to make money in the Feed. Accepting monetization partners before sharing in Shorts ad income would be best. When you accept, the Shorts ad revenue share will be applied to all eligible views on your channel.
Conclusion
It was all about the YouTube shorts downloader in 4K. In conclusion, there are many different user tastes and demands catered for by these YouTube Shorts downloaders, from high-quality 4K downloads to intuitive user interfaces and extra functions like video conversion and editing. Hence, pick the option that best fits your needs and platform.