Just imagine you have a big 4K TV and usually use it to watch TV series and Movies after your working hours. Let's say that you have recently installed Kodi on your Firestick (you really wouldn't be here otherwise). Now you could be wondering which addons can prove to be a handful on your device. If you are looking for a Kodi addon to stream unlimited TV shows and Movies, we have a suggestion for you. Learn how to Install Neptune Rising Addon on Kodi.
Neptune Rising Kodi Addon will grant you access to a library of online streaming sources, which will bring you to the latest movies and TV shows, straight to your Kodi streaming device. In this installation guide, we will give you step-by-step instructions to install Neptune Rising Addon on Kodi from scratch and introduce some of its major features.
Also Visit: 36 Free Movie Streaming Sites In 2022 (No Signup Required)
Neptune Rising Kodi Addon on Kodi, The Basics
Neptune Rising Kodi Addon is very noteworthy and does what it promises. With so many options, it focuses on TV Shows and Movies. Recently, Kodi Neptune's rising has gone through some striking changes and updates. This has turned it into a better and more stable option.
Coming to the addon's new update, it is making waves, and for several reasons. One is that it has become more functional with its basicity still intact, and another, the addon has excluded all the fancy designs which makes it a very lightweight option.
See also: – How to Install Kodi on Roku: The Complete Edition
Options to Install Neptune Rising Addon on Kodi?
Neptune Rising Addon is available under several repository options. But at Techwhoop, the Blamo repository is stable and most reliable for future installations. To Install Neptune Rising Addon on Kodi, kindly add the Blamo Media source to access its repository.
Following the previous step, extract the repository from the media source through the 'Install From Zip File' option, eventually leading to Install Neptune Rising Addon on Kodi from its repository.
See also: – 7 Best Kodi Skins You Must Install | December 2022
Important Note
By default, Kodi will not let you install "third-party" addons, from unknown sources. This is unless you change the settings beforehand. You can do this by going to System Settings and then enabling the option "Unknown Sources."
It is pretty much standard procedure in case you have already installed addons previously. Where in, it's very likely that the option may already be enabled. After ensuring that this step is taken care of, we can now proceed to the actual method to install Neptune Rising Addon on Kodi.
Steps to Install Neptune Rising Addon on Kodi
Open Kodi on your streaming device and over to the left side of your home screen, you will see a gear icon. This option leads you to System Settings. Click it open.
On the system settings, open the File Manager. Now, you will see a mirrored list. In this list, choose the "Add Source" from the list by double-clicking on the option. There will be an "Add File Source" pop-up that has two text fields.
Select the highlighted text field which says "<None>"
After selecting <None>, input the following URL exactly as shown here: http://blamo.teverz.com and then click on the "OK" button. To name this media source, select the lower text field and enter "Blamo." You can choose any other name as long as you are able to recall it later. Once you have entered this name, go ahead and click on the "OK" button to add a new media source to know how to get Neptune rising.
Following the last step, navigate back to your home screen in Kodi, and then click on the "Add-ons" option on the left side of the menu panel.
Open the package icon again like the first step. It is on the top left of the screen.
In this list, select the option named "Install From Zip File." In the option mentioned, you should be seeing Blamo in the list to download Neptune rising
Click on it, and then select the repo: repository.blamo.zip. Give the zip file a few seconds to install, and then wait for a notification message to the top right of your screen.
On the same screen itself, find "Install from repository" and click on it. In the thus opened list, click on Blamo Repo. Select Neptune Rising from the repository. Finally, find the "Install" button to the bottom right of your screen and press it to get Neptune rising for firestick
Give some time to Install Neptune Rising Addon on Kodi. After the installation is complete, you will see a tick mark in front of Neptune Rising's name.
To check whether the Neptune Rising Addon has been installed, or if you want to access it, return to Kodi's home screen and select "Add-Ons." Hover over to Video addons, and under this list, find Neptune Rising.
I hope, this guide was helpful for you to install the Neptune Rising addon on Kodi
Neptune Rising Kodi Addon: What to Expect?
It is a simple add-on with nothing too flashy to flaunt, which makes it very lightweight and stable. To Install Neptune Rising Addon on Kodi simpler terms, it boasts a solid base of code. When you enter the Neptune Rising Addon, there is a list that consists of several options to explore. It is a complete den that has a beastly collection of the top 100 based on various filters that you can choose to your liking making adding Neptune rising to Kodi easier.
See also: – How to Install Showbox on Kodi [In-depth Guide]
Disclaimer
In this guide, we talk about some software that has been developed for Kodi – which is based on open-source code. However, it is important to note that the following software comes from unofficial third-party developers.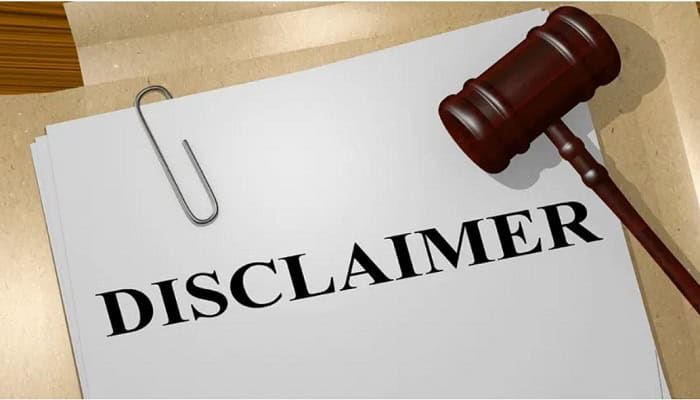 In addition to the things mentioned above, it is publicly available software and completely free of charge. Techwhoop does not claim any responsibility for how its readers decide to utilize the software mentioned here.
Please note that we also do NOT condone sharing pirated content and any copyright infringement. Techwhoop is not affiliated with the software mentioned in this guide in any way.
See also:  –How to Install Noobs and Nerds Kodi Repository? – TechWhoop
FAQs
Is Neptune rising still available on Kodi or is it my device's issue?
It is definitely not the problem of your device that you have found suddenly that your repo is devoid of Neptune Rising and you cannot find it anymore. Moreover, the initial repo forerunners - Magicality and Blemo have now shut down and are hence not available anymore. It is now practically impossible to get these extensions installed and this is now an extra added hassle. People who still use Neptune rising will unfortunately now have to look for some other alternative options to go through their adventure on Kodi.
Is it possible for me to get Neptune rising on my firestick?
Yes, it is very much possible, especially if you have followed the above article and installed the Neptune rising software on Kodi. You get this add-on very easily. All you have to do is visit the Home page of Kodi and then follow it up by visiting add ons and then look up the option of Video add ons. Once you have done this, you can open the plug-in. When you will have opened it, you will now be able to access different folders of watchable shows and films and you can even check out their IMDb list. The best part is that you can now browse and look for your personal preferences and watch whatever you want.
What is the most feasible way to get Neptune on my device?
The best and the most simple way to do this is to use the conda package management system. You can get it very easily from the Bioconda channel and install Neptune from there. However, most critiques recommend using the Miniconda. And the best way that is recommended by the critics as well would be to combine both bioconda alongside miniconda. This works perfectly most of the time. This is because Minoconda has two python installers 2.7 and 3.6 and both work very well with the Bioconda software application.
What can I do to mend the issue when it shows on the Kodi platform that "steam is not available 2020"?
Here are a few things that you can do to fix this issue. To begin with, the easiest way would be to just remove the cache on this app. Mostly for most apps when they tend to start malfunctioning, it is a cache problem, and removing them usually fixes the issue. However, if that does not work out, there are some other possible fixes. You can try to update your Add options. You could also check once if the option is at all available and if not, add it to your app and then update it. And if you already have it and it is not working, you can try to reinstall it as well. This might look like a no-brainer. But even checking your network connection is imperative, as sometimes people do not realize that their wifi has stopped working and panic in vain. The last resort would obviously be using a VPN and seeing if it fixes the issue.
Conclusion
I hope this article was articulate enough to help you know how to install Neptune Rising on Kodi. Follow these simple methods and make your life easier. Happy reading!