Skype is a popular medium of communication for a large section of people in the world. Millions of individuals utilize Skype for sending text messages and doing audio and video calls for free. It also allows you to call a landline or mobile number at a nominal fee. If you use Skype to send text messages, you might look for Skype chatting tricks to enhance your experience.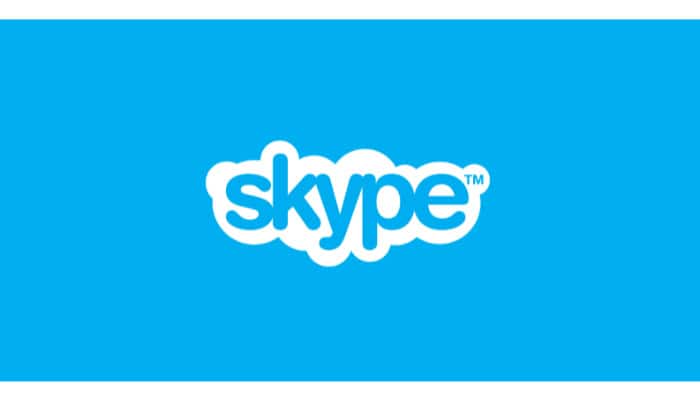 Multiple tricks and tips are useful while chatting with your Skype contacts. You can use some of these tricks daily, such as Editing sent messages, Using Hidden Emoticons, Transferring Files, Hiding typing indicators, etc.
 We created a list of the 10 Best Skype Chatting Tricks and Tips for you to make the most out of Skype. So let's jump straight into it! 
Visit: Skype
Transfer Skype Contacts From One Account To Another
If you want to move to a new Skype account, you can easily back up your contacts and transfer them to the new account. To accomplish this, open the Skype window and tap on Contacts.
Then go to Advanced and select Backup contacts to file. It will create a .vcf file containing all your contacts which you can save on your PC. To transfer these contacts to the new account, tap on  Contacts. Then go to Advanced and select Restore contacts from File.  You can also Check out the Best Skype Chatting Tricks And Tips You Must Know.
See Also: How To Delete Your Skype Account | Complete Guide
Edit Sent Messages
Sometimes you might need to catch something in your Skype message or find a mistake in the sent message. In such situations, these Skype chatting tricks for chatting can help you out. 
You have to tap the Up Arrow on your keyboard, and the last message you sent will appear in the textbox. You can now edit that message as per your liking and resend it. The new text will substitute the message you sent earlier. 
You can also alter a message after a few IMs. On the message, you wish to edit, right-click and tap Edit Message. That message will appear in the textbox for you to change, and you can send it again. The receiver will be unable to see the initial message.
See Also: Skype Won't Connect? Here's How To Fix It
Hide The Pencil Typing Indicator
While chatting with someone on Skype, you may notice a moving pencil which indicates that the other person is writing or erasing a message. It works the same way for your recipient. You can use this secret Skype command to turn off the indicator if you do not want the person monitoring on the opposite side to know about your activities.
To hide the indicator:
Under the

IM & SMS 

option. You can select 

Advanced Options 

and uncheck the box beside the 

Show when I type

.

Press 

OK 

to save the settings. 
See Also: Top 12+1 Free Voice Changing Software For Skype
Clear Chat History
It is another one among the Skype chatting tricks and tips. Whenever you want, you can clear your chat history and also specify a time for which you want to store the chat history.
To delete your chat history, proceed to Skype's main window and go to Tools. Then tap on Options and navigate to IM Settings under the IM & SMS option. Here you can select Show Advanced Option, under which there is a Keep History for option. Now go to Clear History and tap on it. You can also specify a time to store your chat history under the Keep History For option. 
However, you should be careful while choosing the Clear History option if you do not want to lose all the previous chats with your Skype contact.
See Also: 10 Ways To Fix Skype Can't Connect Error Easily
Use Hidden Smileys And Emoticons
A large collection of emoticons and smileys are not present in the smiley section of Skype. It is because they signify bad language or habits or are just copies of smileys already present in the palette.
However, you can still access these emoticons using the hidden skype commands. There are specific keywords for the hidden emojis, which you can type in the text box while composing your message. It would be best if you placed the keywords within a () while typing to make the invisible emoji visible. You can find the keywords for all the hidden emoticons on Skype's official website. Some of them are: (mooning),(finger),(bandit),(drunk), (smoking), etc. 
While updating status messages, you can use these hidden emoticons as fun Skype mood message tricks to express your thinking more vividly.
See Also: How To Get Best Ethnic Emojis For Android?
Create A Custom Name For Your Contacts
Sometimes there can be multiple people with identical names in your contact list. In such a scenario, looking for the right contact among similar names becomes tiresome while starting a chat. But there are Skype chatting tricks that allow you to change your contact's name.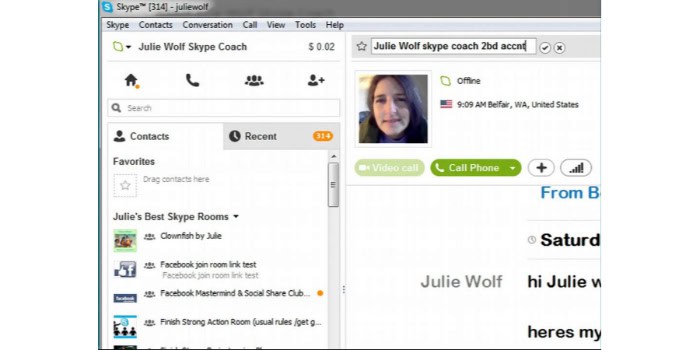 You have first to open your Contact List. Now right-click on the contact name you wish to customize and select Rename. Rename your contact as you like and save it. You can also rename a contact from the Chat window by clicking on the pencil icon next to the contact name.
See Also: How To Use Twitch Emotes On Discord | Simple Steps
Enable Keyboard Shortcuts
Enabling keyboard shortcuts is a smart Skype chatting trick that allows you to perform certain actions on Skype faster than usual. Once you enable the keyboard shortcuts, there are many functions that you can execute with a single press, such as Answering or hanging up calls, searching for a contact, and so on.
There are some default hotkeys for a few actions, which you can customize according to your liking. To activate keyboard shortcuts, move to the main Skype window and click on Tools. Now, navigate to Advanced and click on Hotkeys. Here you need to tick the checkbox beside the Enable Keyboard Shortcuts option. You can see all the available hotkeys and customize the keyboard shortcuts according to your preference. 
See Also: 12 Ways To Lock Your Keyboard With Ease (Updated 2022)
Search For A Specific Message
You can easily find a specific text from a Skype conversation using the Find Command. This Skype chatting trick is extremely helpful for locating a particular message from a heap of long paragraphs.
To operate the find command, open the chat window where you want to find the message and press Ctrl+F to initiate the search. Alternatively, you can type Find followed by the specific message you want to search. 
See Also: Top 7 Mass Text Messaging Services To Use In 2023
Transfer Files Without Any Size Limits
Other than calls and messages, Skype also provides an option to share files with your chat contacts. You can easily send pictures, videos, documents, etc., hassle-free. 
The interesting part is that, unlike emails, Skype does not restrict the size of the files you wish to transfer. Also, it has no limit on the count of files that can be transferred, with the added benefit of data security.  
You can transfer a file easily, copy and paste the files into the chat window and hit enter. Alternatively, you can tap the Paperclip icon to attach the files and press send.
See Also: 14 Best Video Chat Apps To Call Your Friends And Family
Open Multiple Chat Windows
These Skype Chatting tricks are handy when you chat with multiple contacts simultaneously. Only a few people know of this hidden feature on Skype that allows you to have separate windows for every chat. 
To unlock multiple chat windows, go to the View option on the upper side of your Skype window. Now, select Split window view, which will automatically separate the window. You can click twice on a contact to unlock a new chat window. You can shut down a chat window and re-open it by double-clicking on the desired contact.
See Also; Calling Apps | Free Top 5 Apps For Android In 2022
FAQs
How to chat with someone on Skype without them knowing?
Tap your profile picture > Go to Settings > Tap on Messaging > Turn Read Receipts off.
What are the major features of Skype?
Skype has multiple features, including, Audio and video calling, Smart Messaging, Call recording and live subtitles, Direct calling on Landline or Mobile Numbers, Screen Sharing, and Personal Conversations.
How to gain someone's attention on Skype?
@mentions is an effective way to attract someone's attention. While on a group chat, you can add the '@' symbol before a person's name, and they will get a notification from Skype.
Is Skype good for chatting?
Apart from audio and video calls, you can also use Skype as an instant messenger to send messages to your contact in real time. It is helpful to ask a quick question or start a long conversation without calling.
Conclusion
This article was helpful for you in learning a few Skype chatting tricks. These are just some of the hidden features of Skype, but they are the most helpful ones. Some tips will greatly assist you daily, while others may come in handy in distinct situations