In the modern era, privacy has become a predominant issue in the world. Cybercrime rates have been increased tremendously over the past few decades. None of our data is secure when we are connected to a network. Thus, you must know about these amazing free Sandbox Software that we have for you.
The worst part of it is, our data gets exposed without our consent. This data can be either Personally Identifying Information or non-Personally Identifying Information. Privacy is our human right, and we need to protect our data from the online intruders.
To secure your data from falling into the wrong hands, you need to barricade your system with some measures to ensure no unauthorized access. Sandboxes act as one such barrier to defend your system from intruders.
It is a virtualization technique which provides that applications that run on sandbox do not have direct access to the device or OS or your file system. It is a protective shield that safeguards your PC from malicious applications. There are numerous sandbox software applications available for free for Windows operating system. To protect your system and data exposure to cybercrimes, you should install one of these best sandbox software and extend the life of your data.
See Also: 10 Best Free MP4 Joiner Software for Windows – TechWhoop
Top 9 Freebox Sandbox Software to Get in 2018

It separates applications or programs from the operating system barricading viruses, malicious software, worms or any other defecting phenomenon. Sandboxie even monitors your web browsing and blocks any suspicious applications or malware to access your file system. It protects your data from any external modifications. Using Sandboxie, you can install and check any software for safety without any risks. It supports Windows operation of versions 7 to 10.
Time Freeze is a Sandbox Software by Toolwiz that defends your system from data theft when used in a sandbox environment. It will not let the files get modified unless the changes happen from the exclusion list. It recommends you to create a virtual copy of your real operating system and work on your virtual interface so that your original copies remain safe in its 'frozen' mode.
Using this software, you can switch between multiple operating systems without a system reboot to optimise your resources. On a single restart, you can restore your PC to its previous mode undoing all the actions you have previously done. It is an innovative technology that studies your PC intensely before acting.
GeSWall is a security wall that protects your system from being monitored by a third-party application. You can safely surf the net or use any of your applications without being frantic of being exposed to the intruders. You are safe in the walls of the GeSWall.
It isolates your applications from the operating system and your file system, preventing unauthorized access to your data. It applies an access restriction policy that prevents, rootkits, keyloggers, backdoors, intrusions and malicious software. The software is interactive with its policy notifications and attacks notifications.
Shade Sandbox works like an antivirus, locking the virus inside the sandbox. It virtualizes the applications and detects any suspicious behaviour and blocks it from reaching the underlying operating system. You can easily drag and drop your programs which you want to protect under the Shade.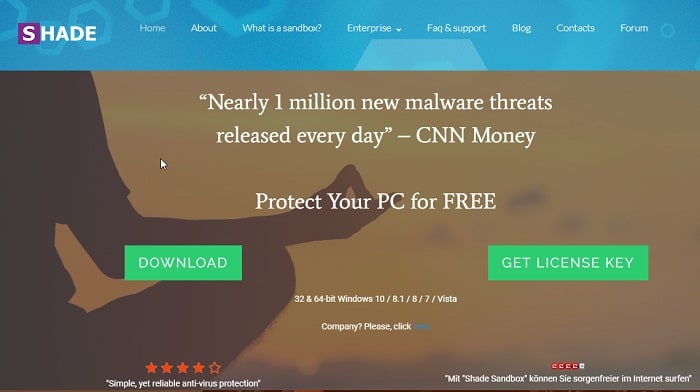 You can safely open any website without any fear of losing safety by the intruders. Your data and operating system remain safe under the Shade Sandbox environment.
See Also: 10 Best Free P2P File Sharing Software for Windows – TechWhoop
BitBox is an acronym for 'Browser in the Box'. As the name specifies, it monitors your browser and its content and ensures no malicious threats to enter your PC zone. The BitBox reliably prevents upload of files from the browser to protect your files on the internet.
It smartly tackles over privacy, security being the primary concern. Its virtual interface separates the OS from other application to block the application to penetrate into the OS.
By sandboxing your application, you can reduce the impact of external factors to work on your computer. Bufferzone is one such Sandbox Software application that provides a sandbox environment which blocks the viruses and other worms from accessing your PC and perform any modifications.
Once you install the sandbox, the default programs and processes in sandbox go immediately to prevent the central intrusion prone data from falling into trouble. The program displays the processes and programs that are currently sandboxed.
See Also: Top 6 Best Paranormal Apps for Android and iOS – TechWhoop
The Shadow Defender runs your PC in 'Shadow Mode' and applies every change made in your PC to a virtual copy of your system, and thereby your real OS remains the same. A single restart restores your system to eliminate any malicious activity that has affected your system.
Furthermore, it maintains your system privacy and eliminates system downtime and maintenance costs. Also, your PC is safe under the shade of Shadow Defender with its high-security algorithms that the program implements.
EvaLaze is an application virtualization that runs your application on a virtual interface keeping your system clean by blocking access to your original OS. Also, these virtual applications can run locally on your PC, or from USB sticks, network drives, etc.
EvaLaze also assigns an application virtualisation assistant to work along with the software. The software takes a snapshot of the system and takes another photograph after an setup of application is complete. Nonetheless, you can easily convert the setup files into a .exe file and can execute it from anywhere.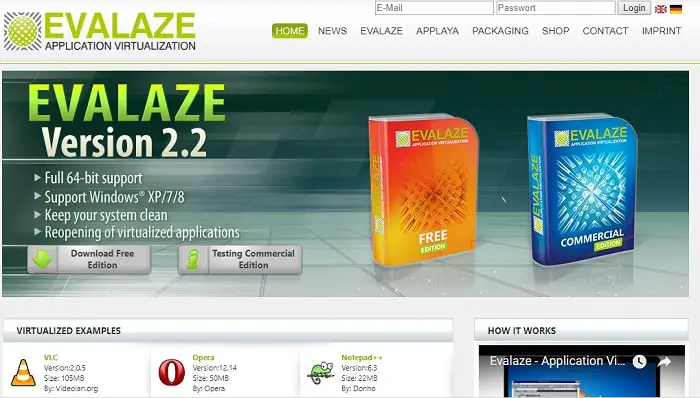 Not to mention, Deep Freeze helps you in extending the life of your computer by restoring your PC to its original state after every restart. Moreover, if you ever feel like troubleshooting, just restart your system, and you do not have to troubleshoot and fix any issues. The software does this for you before you command it.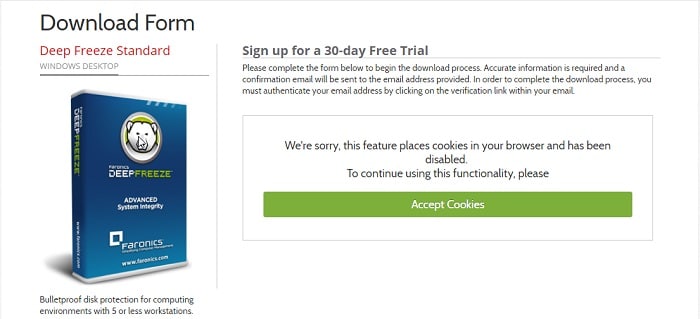 Also, this Sandbox Software protects from phishing sites and other viruses to enter your computer. You can freeze few instants of your system and later restore your PC from those freeze points.
See Also: Top 10 Best Video Enhancement Software for Windows – TechWhoop