Windows 10 comes with new features and aesthetics that make the Windows experience breathtaking after updating. But after using Windows 10 for quite some time, many users complain about an unexpected error called "The Audio services not responding." One moment, your PC was working fine with awesome sound, and the next moment this error comes up on your screen and all audio cease to exist.
While there may be various reasons for such an error, the most common reason is an issue with the Audio driver- either it is outdated, or corrupted, or during a Windows update, it has not been installed properly.
Luckily for you, whatever the reason, there are many solutions to tackle this problem and here we have put together a list of solutions on How to fix "The Audio services not responding" in Windows 10.
How to Solve Audio Services Not Responding Issue
Windows Troubleshooting
You should always begin solving a problem with the simplest possible solution. In the case of this error, the most straightforward answer will be to use the Windows Troubleshoot option using these steps:
In the Control Panel search for "troubleshooting."
Select the "hardware and sound' option.
Under the Sound category, you will find an option called "Playing Audio."
Under the 'Advanced options" category you will find "apply repairs automatically." Select this and Windows will try analyzing your problem and prompt you if you want to apply the fix.
Once the fix is applied, restart your computer, and the problem should be solved. If this simple solution does not work, then move to these alternative solutions that we have provided for all types of this "The Audio services not responding" error.
See Also: 4 Reasons For outsourcing Your IT Solutions (2021)
Windows Audio Service
You can consider it as one of the best fix for "audio services not responding" error. This option is a two-part fix for which first, you will have to open the Windows services by pressing the Windows button and R together and enter "services.msc" in the dialogue box. After the 'Services' page opens follow these steps:
Locate "Windows Audio," "Windows Audio Endpoint Builder," "Plug and Play" in the list of services.
Right click on each and select 'Restart.'
Also, check if the 'Startup Type' of each of these services are set at Automatic.
If any of the services have any other 'Startup Type' then double click on it, and in the 'General' tab you will find a drop-down menu where you can select the 'Startup Type' to 'Automatic.'
Now for the second part of the problem:
Type "msconfig.exe" and enter it in the dialogue box of 'Run.'
In the services tab, you will find a list of services that are currently running on your computer. Go through the list to check if the services mentioned above are running.
Scan Computer for Missing Files
Any missing or corrupt system file may lead to this error, so checking your computer for such files and fixing them is a possible solution. To run the System File Checker tool that comes inbuilt with Windows follow these steps:
In the Search menu, look for 'Command Prompt,' right click on it and choose "Run as administrator."
Type "SFC /scannow" exactly as it is written here and press 'Enter.'
This command will start the System Checker Tool which will take some time to scan the entire of your computer and fix any corrupt files.
Once "verification 100% complete" message is displayed, restart your computer and the error should be now solved.
Update Audio Drivers
You can manually update the drivers or use a third party software to update the same. To manually update the drivers first, open the Device Manager window on your computer by typing "devmgmt.msc".
In the list of Devices installed on your computer, click on the "Sound, video and game controllers" to drop down the menu. Right-clicking on the "High Definition Audio Device" option, go to "Properties" section where you will have to select the 'Update' option.
You can alternatively use a third party software like "Driver Easy" which will scan your computer for any outdated drivers and update it automatically. This way will be more comfortable and less time to consume too. Also, you won't come across audio services not responding issue again.
Uninstall Audio Drivers
In the same way, as described before, you will have to select "High Definition Audio Device" in the list of devices on your computer. Right click on this option and select the "Uninstall" option.
Confirm the uninstallation in the following message boxes. Now, the uninstallation should take some time, after which you will have to restart your computer and check if the problem persists.
See also: – How to Change Startup Sound in Windows 10 (Best Method) – TechWhoop
Restore Registry Key
For this solution, you will have to use the Anti-virus program that has been installed on your computer and follow these steps:
Each anti-virus software has a virus vault. Also, you will have to open yours and in the list, look for 'Audio device or services that are quarantined.'
Now scan the registry key named "HKEY_LOCAL_MACHINE\SYSTEM\CURRENTCONTROL" and check if the mentioned key ends with the following texts- "AUDIOSRV.DLL" or "AUDIOENDPOINTBUILDER.DLL."
If you locate these texts in the key, it points to a problem. Also, you have to solve it by restoring them and restarting your computer.
Modify Registry Key
Use the following steps to modify the Registry key to solve the error problem: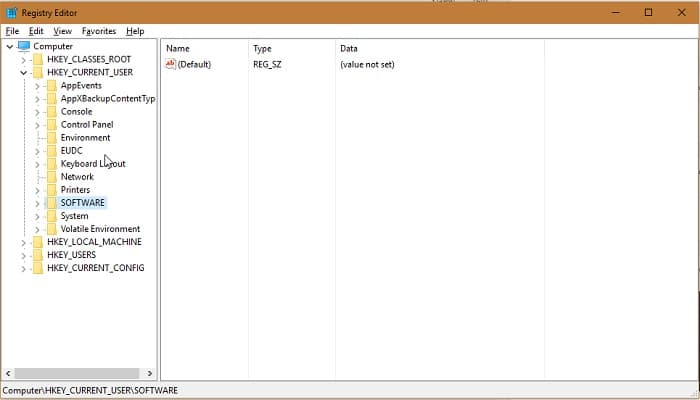 Open the "Registry Editor" in Windows, by typing "regedit" in the Windows Run box.
Navigate to find "HKEY_LOCAL_MACHINE\SYSTEM\CurrentControlSet\Services\AudioEndPointBuilder\Parameters"
There will be a name called "ServicDll." In the associated tab called 'Data' if the value is "%SystemRoot%\System32\Audiosrv.dll" this is a pointer to a problem.
In this case, you will have to replace the above value with this "%SystemRoot%\System32\AudioEndPointBuilder.dll."
Not to mention, after restarting your PC, the older error should be solved. Hope you won't face audio services not responding error from now.
See also: – 5 Best Free Equalizer Software for Windows – TechWhoop